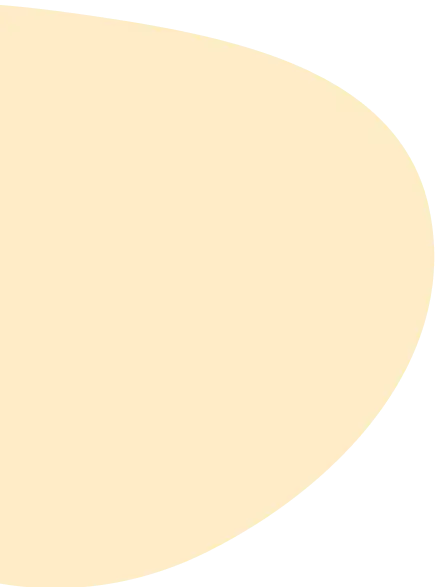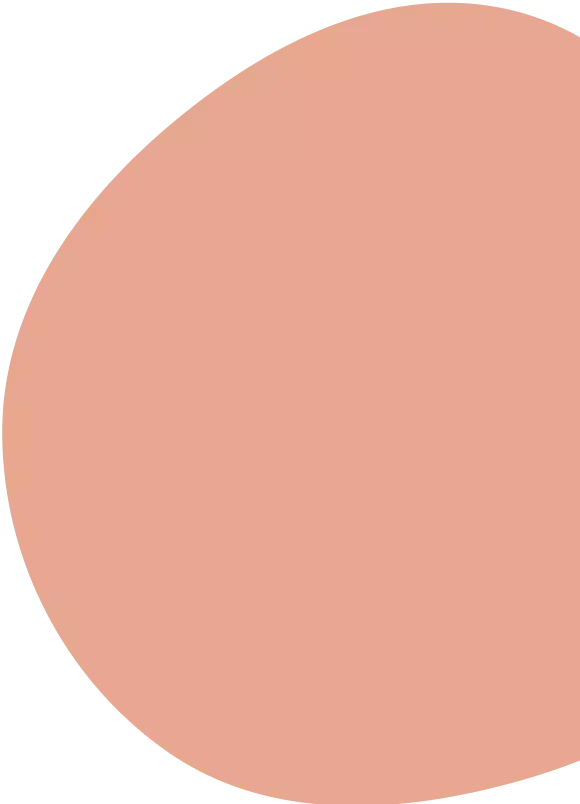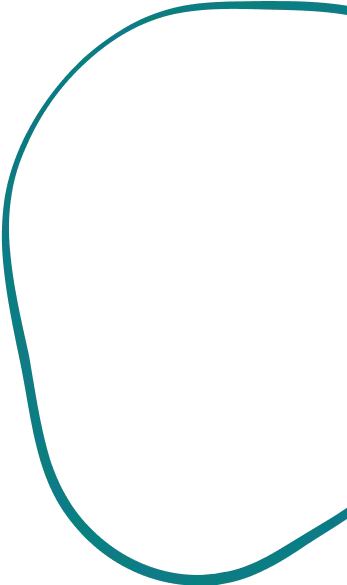 Health Insurance Tips
Reviewed by a licensed advisor
9 Questions to Ask Your Health Insurance Broker in Hong Kong
Ask these 9 questions to your health insurance broker to make sure (s)he is the best qualified to advise you.
Last update:
28th September 2022
Reviewed by a licensed advisor
Ask these 9 questions to your health insurance broker to make sure (s)he is the best qualified to advise you.
Last update: 28th September 2022
About Alea
Alea is one of Hong Kong's leading health insurance brokers with years of experience navigating the complex insurance market. We can help you save time and money by offering you choice of 100+ options from 25+ insurance companies. Our trusted advisors are ready to answer any questions you may have!
Don't miss out on our top picks of medical insurance in Hong Kong!
---
Buying health insurance is an important decision, so you may seek assistance from an insurance advisor to help you find, explain and negotiate a plan that fits your situation. A broker will shop around on your behalf to help you find the right coverage for your needs and budget.
Do you have the right health insurance broker? Here is a 9 point checklist of questions to ask, to make the right decision.
1 - What are your qualifications?
Make sure that your insurance broker is qualified under Hong Kong law. Insurance brokers in Hong Kong must fulfill different criteria:
Be over 21 years of age
Be a permanent resident of Hong Kong or a resident with employment visa that does not restrict from being part of the insurance broking business.
Have the minimum education standard of Form 5 or equivalent.
Have either:
Brokers need to be authorized by the Insurance Authority (IA) or be a part of one of the Self-Regulatory Organisations listed here: the Hong Kong Confederation of Insurance Brokers (HKCIB) or the Professional Insurance Broker Association (PIBA). Their role is to issue licenses and regulations for its members.
However, since the 23rd of September 2019, the Insurance Authority (IA) took over and is now in charge of all aspects of broker's regulations in Hong Kong. The IA grants licenses, conducts investigations, inspections and imposes disciplinary sanctions if need be.
➜ Alea: Our team is made of qualified advisors licensed and registered by the Professional Insurance Broker Association under the number PIBA-0195, Insurance Broker Company License No.: FB1417. In that regard we follow a code of conduct and we undergo regular trainings.
2 - How many insurance providers do you work with?
Insurance broker vs. agent
Unlike insurance agents, insurance brokers work with more than one insurance provider. This means insurance providers have to grant brokers the right to sell their products directly.
That being said, brokers also choose whether to work with one insurer or not. Before entering any agreement, brokers evaluate products and choose the ones they are comfortable recommending and selling. This usually means that they only sell products they believe in.
➜ Alea: We work with 25+ medical insurance providers that we carefully chose and have repeatedly tested over the years.
How Alea can help you save on insurance
Our advisors help you save time, money & worries. Contact us!
3 - How will you help me through the application process?
Your broker will guide you through the application and enrollment process. Your advisor is there to answer all of your questions regarding the application form and timeline to get cover.
Due to their special relationship with insurance providers, brokers may intervene in case of pre-existing conditions (or any special demands) and shop around on your behalf to find the most suitable insurance offer.
➜ Alea: We will be there for you during the entire enrollment process and are always happy to address any question or concern you may have!
4 - What happens at renewal? Who will advise me?
Brokers receive renewal notices from insurance providers at renewal time, and this usually 4-6 weeks before the policy anniversary date. Your advisor will then reach out to you in order to process the renewal and/or present alternative offers.
While some advisors have a very hands-on approach to policy renewals, some brokerage firms may automate processes and delegate renewals to their back office.
➜ Alea: Our advisors personally handle renewals and are always available to answer your questions and look into alternative products on the market.
5 - I purchased my plan, now what? How can you help me during the policy year?
Brokers have different approaches to after sales servicing and policy management. While some brokers are hands-off, others are intentionally hands-on and available all year long to answer their clients' questions and intervene when there is a claim issue.
Unlike with life insurance policies, it is likely that you will claim for medical expenses and therefore have claim questions.
➜ Alea: You have direct access to our advisors throughout the year. We are here to help with claim reimbursement issues as well as hospital admissions and guarantee of payments.
Our advisors help you save time, money & worries. Contact us!
6 - What type of clients do you work for?
Brokers may work with individuals, families, local clients, expatriates, groups, SMEs, or large corporations for insurance coverage. Their client segment is a good indication of their areas of expertise and how important your business will be to them. An individual client will likely not get the personal touch from a multinational broker whereas an international broker is best suited to advise on employee medical benefits covering multiple jurisdictions.
➜ Alea: We advise individuals, families and SMEs in Hong Kong who are looking for comprehensive health coverage.
7- Are you a generalist insurance broker or are you specialized?
A generalist sells multiple types of insurance policies: car, travel, life, home, pet, medical, business, etc. While knowledge may be wide, it isn't necessarily deep. If you are looking for one firm to handle all your insurance needs, then a generalist may be the best.
A broker specialist in health insurance for example possesses insider knowledge in terms of the right amount of coverage you need to protect your health. By focusing on one type of insurance, your advisor will know the ins and outs of each product and ways to save money. Its unprecedented depth of understanding of health insurance plans will be helpful should you face large medical bills or claims issues.
➜ Alea: We are 100% specialized in medical insurance. Moreover, all our advisors are trained on Hong Kong's healthcare system: we regularly tour hospitals and meet with doctors. Lastly, we have our own network of hundreds of health practitioners in Hong Kong and have built unique knowledge about HK healthcare and its costs over the years.
8 - Do you charge fees?
Brokers are paid by insurance providers. They receive a commission for each health insurance plan they sell. In Hong Kong commissions usually amount to 10-20% of the annual premium paid by the client. Therefore, purchasing through a broker is free of charge. Plus, premiums are the same whether you get insurance directly from the insurer or through the broker.
➜ Alea: We do not charge extra fees for our services. We are remunerated for our services by the receipt of commission paid by insurers. Commissions are already built in policy premiums making your insurance costs the same whether you go direct or through a broker.
9 - How much does it cost to buy health insurance in Hong Kong?
Hong Kong has the second most expensive private healthcare sector in the world and this is reflected by health insurance premiums. Moreover, local medical inflation is of 8 to 10% on average each year which exposes consumers to high premium increases at renewal.
Here are some premium examples for Inpatient and Outpatient comprehensive international coverage, Worldwide excluding the USA, Nil deductible. The below plans would cover you 100% without sub-limits should you face an expensive surgery (HK$500,000) or cancer treatment (HK$1,000,000) in Hong Kong's private sector:
Single man of 28 years old: from HK$21,909.30 to HK$47,329.80 / year

Couple of 35 years old: from HK$54,460.26 to HK$110,931.56 / year

Family of 4 (40, 38, 10 and 5 years old): from HK$93,990.90 to HK$177,582.31 / year
➜ Alea: Everyone in Hong Kong should have health insurance and as bare minimum an 'inpatient only' plan for high ticket items like hospitalizations, surgeries and cancer treatments. This is typically just good risk management. You never know what life is made of and the best time to buy medical insurance is when you are young and healthy.
FAQs
What do insurance brokers do?
Insurance brokers analyze your personal situation and shop around on your behalf for insurance plans that best fit your needs and budget, explaining and negotiating your options throughout the process.
What is the difference between insurance agents and brokers?
Insurance agents usually work for only one insurance provider and represent the insurer in the selling process, whereas insurance brokers work with more than one insurance provider to offer and compare a variety of products, advocating for your best interest.
What are the advantages of using an insurance broker?
The short answer: brokers save you time and money.
How? Brokers are remunerated via a commission on the insurance premium you pay directly to the insurance provider. Your premium will be exactly the same whether you get insurance directly from the insurer or through us – plus, our comparison, market explanations on which products are best for you and year-round personalized service come free of charge, so why miss that?
Our advisors help you save time, money & worries. Contact us!
Looking for life or health insurance for yourself, your family or your team?
You already have an insurance policy? You could find a better plan!
Alea brings you choice, unbiased advice and outstanding service, with access to 100+ options from 25+ insurance companies. If you already have an insurance policy, switching insurance policies with Alea doesn't cost you a thing.
Get free quotes or schedule a quick chat with us.
An advisor will be in touch to answer all your questions!
---
This article was independently written by Alea and is not sponsored. It is informative only and not intended to be a substitute for professional advice and should never be relied upon for specific advice.