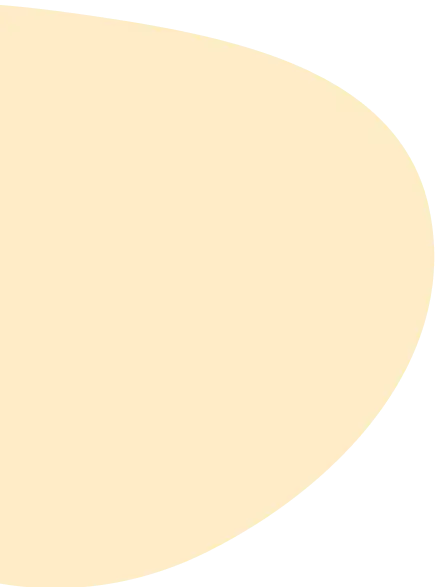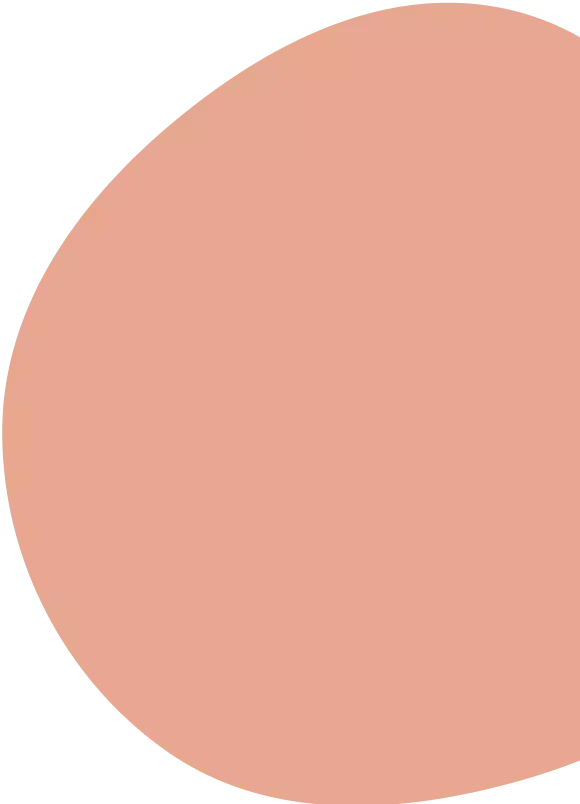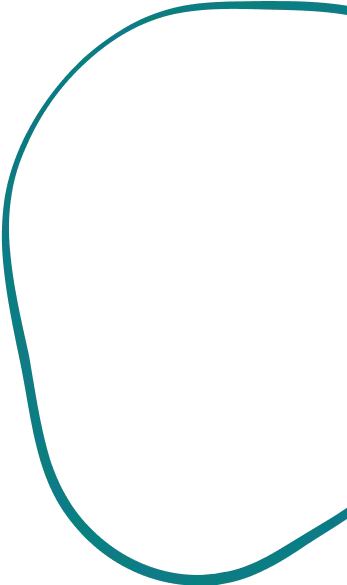 Staying Healthy
Reviewed by a licensed advisor
Ultimate Guide to CBD in Hong Kong: Benefits, Risks and Where to Buy It
What is CBD and where to find it in Hong Kong? Learn more.
Last update:
2nd June 2022
Reviewed by a licensed advisor
What is CBD and where to find it in Hong Kong? Learn more.
Last update: 2nd June 2022
UPDATES: Beware that authorities are proposing to outlaw the use of cannabidiol products and that material legal change happen this year (2022).
The government is proposing to further control cannabidiol (CBD) in Hong Kong under the Dangerous Drugs Ordinance (DDO)(Cap. 134) to prohibit the manufacture, import, export, supply, sale, possession, transhipment, etc. of products containing CBD. Stay tuned for the latest development before using or consuming CBD products in Hong Kong.
---
You may have heard of CBD oil, cannabidiol, CBD food and drinks, or even CBD beer, but are you aware of its actual usage and benefits? Treating sleeping disorders, chronic pain and stress problems are just a few conventional applications of cannabidiol. In 2017, WHO had officially announced that CBD should be considered safe and non-addictive. Since then, CBD regulations have been relaxed glocally. In Hong Kong, CBD products are far more common than you imagined. Here is your complete guide to CBD in Hong Kong!
What is CBD?
CBD, or cannabidiol, is an active compound derived from cannabis sativa plants. While cannabis is well known for its other psychoactive ingredient, tetrahydrocannabinol (THC), CBD is non-psychotropic — in other words, consuming CBD products would not cause a "high" sensation as THC does. Although the biological mechanism of CBD is not yet fully understood, studies suggest that CBD can benefit numerous medical conditions, such as epilepsy, inflammation, chronic pain, insomnia, anxiety and depression, etc.
How does CBD work?
CBD and THC are both cannabinoids with potential medical benefits. However, due to its psychoactive effects, THC is legally prohibited in many countries, making CBD a good alternative to such potential therapeutic purposes because of its non-psychoactive property. Numerous studies have identified a link between CBD and the human endocannabinoid system (ECS), which may be related to CBD's multiple benefits.
Research suggests that CBD takes part in homeostasis maintenance by interacting with the human endocannabinoid system (ECS). The ECS consists of a neurotransmitter called endocannabinoid, cannabinoid receptors and cannabinoid receptor proteins in the central nervous system. There are two types of cannabinoid receptors: cannabinoid receptor type1 (CB1) and cannabinoid receptor type2 (CB2). Through neurotransmission between endocannabinoids and cannabinoid receptors (CB1 & CB2), ECS regulates several physiological and cognitive processes, such as cellular metabolism, pain-sensation, inflammation, immunity, as well as mood and memory regulation. CBD, as a kind of cannabinoid, could bind and interact with the cannabinoid receptors in the human ECS and thus alter various physiological and cognitive functions, bringing numerous potential CBD benefits.
CBD benefits
Treating epilepsy
Epidiolex, a prescription CBD, is indicated to treat epilepsy in the United States and Europe. Such prescribed CBD is used to treat seizures that seldom respond to regular anti-seizure agents, namely Dravet syndrome, Lennox-Gastaut syndrome and tuberous sclerosis complex. Studies have proven CBD's ability to reduce the frequency of seizures by interacting with the hippocampus. Epidiolex is the first and only plant-derived CBD prescribed formula approved in the US and Europe.
Pain relief & anti-inflammation
The interaction between CBD and human ECS provides strong evidence of CBD's anti-inflammatory and pain relief properties. As ECS is involved in pain sensation, inflammation and immunity regulation, CBD may interact with ECS receptors and neurotransmitters to reduce inflammation and chronic pain. Several studies have suggested CBD as a pain reliever for multiple sclerosis and arthritis.
Anxiety & depression relief
CBD shows potential therapeutic functions on anxiety-related disorders as well. Clinical research has been investigating the use of CBD in treatments of anxiety, depression, panic disorder, obsessive-compulsive disorder (OCD), post-traumatic stress, etc. Since usual pharmaceutical medications for anxiety and depression are often associated with several side effects, for example insomnia, headache, agitation and addiction, CBD is considered a natural agent to relieve anxiety and depression. With its anxiety and depression relieving property, CBD is also a potential approach to address insomnia, pending further investigation to fully support the application.
Treating acne
CBD oil, a major form of CBD available on the market, is suggested to be effective in treating acne vulgaris, as it may reduce sebum secretion from sebaceous glands and inhibit inflammatory cytokines. Together with its anti-inflammatory properties, CBD may prevent excessive sebum secretion and help in acne treatment.
Reducing hypertension
Apart from the medical conditions discussed, CBD is also beneficial to chronic diseases, particularly the prevention of cardiovascular diseases and cerebrovascular diseases. It is indicated that CBD may lower blood pressure because of its anti-oxidant and anxiety-relieving properties, thus reducing the risk of heart attack, atrial fibrillation, stroke, cardiovascular damage, etc.
Our advisors help you save time, money & worries. Contact us!
Potential Side Effects of CBD
Although CBD is non-psychoactive and considered safe, there are some possible side effects:
Fatigue
Gastrointestinal distress or diarrhea
Appetite Disturbance
Weight Changes
Even though adverse effects are relatively uncommon, liver toxicity and potential harm to infants by CBD are suggested. The biological mechanism of CBD is not completely known and interactions with other medications may occur. So please consult a medical expert before taking any CBD products, especially people with hepatopathy and women during pregnancy or breastfeeding.
Is CBD addictive?
Pure CBD is not addictive. Although existing scientific evidence suggests that long term cannabis consumption may induce dependence in some individuals, however, CBD alone would not cause any addictive effects. It is found that human body is highly tolerant to high dose CBD, Cannabidiol would not impair one's psychological functions, nor would it induce any risk of dependence. In short, pure CBD is considered non-addictive.
Is CBD legal in Hong Kong?
CBD is legal in Hong Kong. CBD is not classified as a dangerous drug and hence is not regulated by the Dangerous Drugs Ordinance in Hong Kong.
On the other hand, THC and its derivatives are illegal in Hong Kong. For that reason, CBD products purchased in Hong Kong must be THC free.
Where to buy CBD in Hong Kong?
There are mainly three types of CBD:
Full Spectrum CBD ~ CBD products that contain all natural ingredients extracted from cannabis, including THC.
Broad Spectrum CBD ~ CBD products that contain almost all natural ingredients of cannabis, except THC.
Isolate CBD ~ Pure CBD which contains no other cannabinoids.
CBD can be consumed in many different ways: inhalation, oral, or topical administration. CBD comes in many different forms specific for different routes of administration. For oral consumption, CBD oil and CBD tincture are the most common forms, along with capsules, pills or CBD infused food. For topical CBD, options like lotions, creams, serums, body wash, etc. are now available.
Here is a non-exhaustive list of where you can buy CBD products in Hong Kong:
---
---
---
---
---
---
---
---
CBD-infused meals are also popular in Hong Kong. Here are some of the cafes and restaurants where you can find CBD-infused food and drinks:
---
---
---
---
CBD might be a great natural agent for many health conditions. Nevertheless, its biochemical mechanism is still being investigated, where many of its potential benefits and side effects are yet to be confirmed. Before taking any CBD, physician consultation is highly recommended.
Our advisors help you save time, money & worries. Contact us!
Looking for life or health insurance for yourself, your family or your team?
Do you already have an insurance policy? You could find a better plan!
Alea brings you choice, unbiased advice and outstanding service, with access to 100+ options from 25+ insurance companies. If you already have an insurance policy, switching insurance policies with Alea doesn't cost you a thing.
Get free quotes or schedule a quick chat with us.
An advisor will be in touch to answer all your questions!
---
This article was independently written by Alea and is not sponsored. It is informative only and not intended to be a substitute for professional advice and should never be relied upon for specific advice.