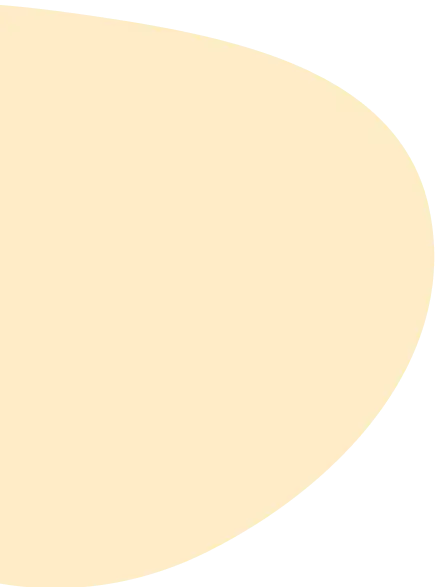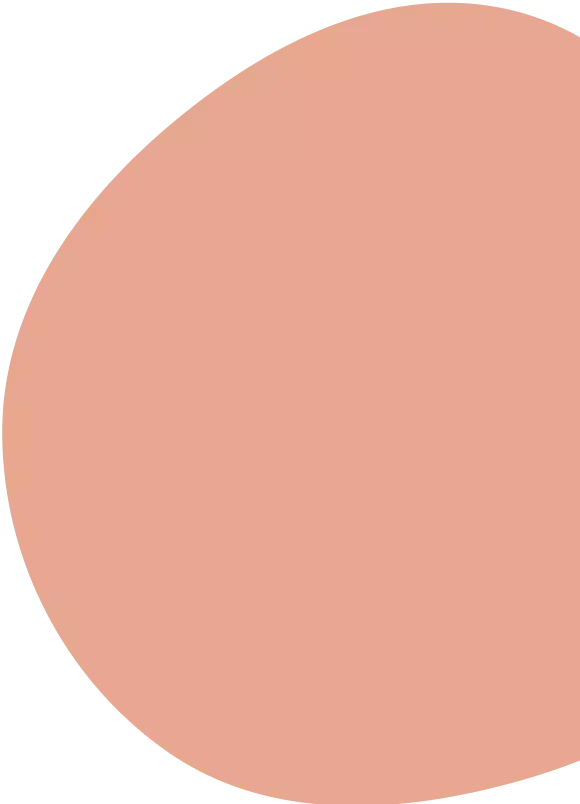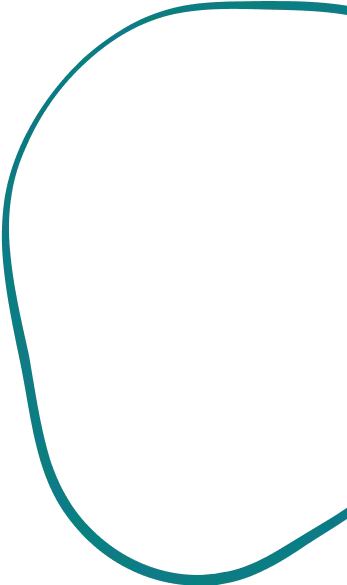 COVID-19
Reviewed by a licensed advisor
COVID-19 Vaccines in Hong Kong: Options, Safety & Costs (UPDATED)
Which COVID-19 vaccines are available in HK? Are they safe? How much do they cost? Here is your Alea guide.
Last update:
4th May 2022
Reviewed by a licensed advisor
Which COVID-19 vaccines are available in HK? Are they safe? How much do they cost? Here is your Alea guide.
Last update: 4th May 2022
There is currently an explosion of information, comments and opinions on COVID-19 on the Internet and social media. We believe that on serious topics in general, and on public health matters in particular, it is essential that you rely on facts and credible, expert information. Our mission at Alea is to bring you the best possible information and advice, so you can make the best choices for you and your family.
---
Which COVID-19 vaccine are being made available in Hong Kong? Are they safe? How much do they cost? Our Alea team has done all the research, and brings you this practical guide with all the latest information.
For a full Chinese guide about COVID-19 Vaccines in Hong Kong, please click here.
中文版的香港新冠疫苗之詳盡資訊請按此。
Which COVID-19 vaccine is available in Hong Kong?
The Hong Kong government has chosen to procure 3 out of more than 10 COVID-19 vaccines:
The Sinovac Biotech (Hong Kong Limited) CoronaVac vaccine based on an inactivated virus.
The Fosun Pharma in collaboration with the German drug manufacturer BioNTech (BNT162b2) vaccine using mRNA technology.
The AstraZeneca in collaboration with the University of Oxford (ChAdOx1 nCoV-19) vaccine using a non-replicating viral vector (government announced to suspend shipments for 2021).
In December 2020, Chief Executive Carrie Lam said that the government had reached advance purchase agreements with all 3 manufacturers (i.e. Sinovac Biotech, BioNTech-Fosun Pharma and AstraZeneca-Oxford) that will supply all Hong Kong residents with a vaccine. The government said that these vaccines were chosen based on scientific evidence and that officials will continue sourcing safe and effective vaccines from other manufacturers. In April 2021, however, the government decided to suspend the order from AstraZeneca-Oxford until further notice due to a rare complication possibly associated with the vaccination.
The availability of each vaccine will depend on the vaccination location. It is expected that each Community Vaccination Centre location will only use 1 vaccine (view the list here).
| Provider | Sinovac Biotech | BioNTech-Fosun Pharma |
| --- | --- | --- |
| Vaccine name | CoronaVac | Tozinameran (Comirnaty) |
| Vaccine type | Inactivated viral | mRNA-based |
| Made in | China | Europe |
| Doses to be provided | 7.5 million | 7.5 million |
| Doses required | 2 | 2 |
| Efficacy | 50.4% to 65.3% | 95% |
Are these COVID-19 vaccines safe?
Professor Gabriel Leung, Dean of the faculty of medicine at the University of Hong Kong, suggested that it is the right call of the government to select Sinovac Biotech's vaccine because it shows "promising first and second trial data". He indicated that although the China-based biopharmaceutical company has not yet published the third stage data, it does not mean that the data will be bad.
Click here to read the results of the CoronaVac vaccine for phase 3 clinical trial (the paper has not yet been peer-reviewed) or read the CoronaVac Fact Sheet.
As of February 18, 2021, the Sinovac Biotech vaccine has been authorized for emergency use in Hong Kong. The Sinovac Biotech vaccine was the first COVID-19 vaccine used in Hong Kong in accordance with the COVID-19 Vaccination Programme that started on February 26, 2021.
Later, the WHO validated the Sinovac COVID vaccine for emergency use on June 1, approving its safety, efficacy and manufacturing standards. The vaccine has been approved for use in 25 countries so far and is yet to be approved in major developed countries such as Japan, the United Kingdom, the United States, etc.
---
As for BioNTech-Fosun Pharma, except in mainland China, Hong Kong, Macau and Taiwan where the German biotech company BioNTech has partnered with the Chinese pharmaceutical company Fosun Pharma, BioNTech has partnered with the American multinational pharmaceutical corporation Pfizer to provide COVID-19 vaccines worldwide.
As part of the BioNTech-Fosun Pharma collaboration, BioNTech is responsible for the development and manufacture of its mRNA-based vaccine while Fosun Pharma focuses on the aspects of clinical trials, regulatory applications, sales and marketing.
Over the last 12 years, BioNTech has developed vast expertise in the mRNA vaccine field. Funded by the German government, the research and development of the mRNA-based COVID-19 vaccine by the collective effects of BioNTech and Pfizer have achieved favorable results. The vaccine was found to be safe with 95% efficacy in preventing COVID-19 through a randomized trial with 43,548 participants. However, 2 healthcare workers in the UK experienced anaphylaxis (a serious allergic reaction) to the mRNA-based COVID-19 vaccine. Following these events, the UK's Medicines and Healthcare Products Regulatory Agency issued precautionary advice that people "with a history of anaphylaxis to a vaccine, medicine or food" should not be given the vaccine.
Click here to read the research of the Tozinameran vaccine (also known as the Comirnaty vaccine) for phase 3 trial, published in a respected medical journal The New England Journal of Medicine and/or read the Comirnaty Fact Sheet.
The BioNTech-Fosun Pharma vaccine was authorized for use in Hong Kong on 25 January 2021, and the first batch of doses arrived at the end of February 2021.
Online bookings for the BioNTech-Fosun vaccines open on Wednesday 3 March. Priority residents will be the first in the city to receive this vaccine, from 10 March onwards. About 63,000 jabs will be distributed to about 830 private clinics in Hong Kong.
On 24 March 2021, the Government temporarily suspended COVID-19 vaccinations of a BioNTech batch due to packaging defects, within an hour after the Macau government did. For safety concerns, all BioNTech vaccines would be sealed immediately after the manufacturer notified the HKSAR government of the issue in the morning. After a week of investigation, vaccination resumed on 5 April as the production process and vaccine quality were found to be intact, and the defect was attributed to transport conditions.
---
AstraZeneca-Oxford's vaccine was found "to have an acceptable safety profile and to be efficacious against symptomatic COVID-19" through an interim analysis of ongoing clinical trials involving 11,636 participants. Note that there were 175 severe adverse events that occurred in 168 participants.
Note: Amid concerns over possible cases of blood clots after vaccination, Health Secretary Sophia Chan announced on 9 April that shipments of AstraZeneca's COVID-19 vaccines, which were expected to arrive later this year, will be delayed. The government ordered 7.5 million doses from AstraZeneca but the order will be suspended. In addition, the government are considering purchasing a new type of vaccine with better protection.
Click here to read the research of the ChAdOx1 nCoV-19 vaccine for phase 3 trial, published in The Lancet.
The AstraZeneca-Oxford vaccine has not yet been submitted an application for emergency use in Hong Kong.
*Important: As COVID-19 vaccines are newly developed, there is no available research yet about COVID-19 vaccines on specific populations (e.g. pregnant women, children, breastfeeding women)._ No vaccine is 100% safe _and therefore it is crucial to disclose your health conditions to your doctor in order to decide whether to get vaccinated and minimize the risks brought by vaccination.
Our advisors help you save time, money & worries. Contact us!
The Hong Kong COVID-19 Vaccination Programme
The COVID-19 Vaccination Programme started at the end of February 2021. Through this booking system, eligible individuals will be able to make an appointment for vaccination of the CoronaVac (by Sinovac Biotech) at a location of their preference.
The goal of this programme is to provide vaccines for a total of around 7.5 million Hong Kong residents within 2021. Members of the public will be given the choice of whether to get vaccinated. As the vaccines will arrive in Hong Kong batch by batch, the government prioritized vulnerable groups and high-risk groups (e.g. elderlies, healthcare workers) with a reference to the characteristics of the vaccines.
To date, all persons above 3 years old are eligible for vaccination.
Developments in 2021
Citizens over 60, healthcare staff and others who belong to the priority groups as specified may receive vaccination from 26 February, 2021.
From 16 March onwards, online booking is available to citizens aged over 30, domestic helpers and students aged over 16 who are in education overseas, as well as personnel qualifying for the specified categories.
The government further extended the eligibility on 15 April to include the age group 16-29 in Hong Kong. From 23 April, residents aged above 16 can book online for a BioNTech vaccine, whereas those above 18 can also choose the Sinovac vaccine.
From May 28, Mainland residents holding an Exit-entry Permit can receive the jab by presenting their Exit-entry Permit and landing slips when they book an appointment online.
BioNTech has been approved for vaccination in teenagers aged 12- 15 from June 14 onwards. Teenagers in this age group may book a timeslot on the government's thematic website from June 11.
Other visitors in Hong Kong with a valid travel document can make a vaccination appointment by presenting their travel documents and landing slips or extension of stay labels at any post office from July 6.
Vaccination becomes available to children aged 3-11 in January 2022. Please refer to our guide to COVID-19 vaccines for children for more details.
This programme means that you will get injected with COVID-19 vaccines via the public health sector.
As for the private sector, since BioNTech's COVID-19 vaccines must be stored in temperatures of minus-70 degrees Celsius, Secretary for Food and Health Professor Sophia Chan said that perhaps only the public sector may be able to arrange injections for its vaccines.
With regard to the storage temperature of 2 to 8 degrees Celsius for Sinovac Biotech's vaccines and AstraZeneca-Oxford's vaccines, Professor Chan said that arrangements can be made for private doctors to help give injections of those vaccines.
To book an appointment go to https://www.covidvaccine.gov.hk/en/ and click on the "Book Vaccination" in the top right corner. This will redirect you to the online booking system. You may enter the virtual waiting room before you can book your slot.
---
DISCOVER OUR TOP READS
1. COVID-19 Tests in HK: Where to Go & Costs? (also in Chinese)
2. Quarantine hotels in HK: Full List & Prices (also in Chinese)
---
Hong Kong's Vaccine Pass: arrangements and updates
From February 24, the "vaccine bubble" will be extended to all premises regulated under Cap. 599F (i.e. religious premises, shopping malls, department stores, supermarkets, markets and barber shops or hair salons, bars or pubs, bathhouses, party rooms, clubs or nightclubs, karaoke establishments, mahjong-tin kau premises and cruise ships, as well as all catering premises that provide dine-in service, amusement game centers, fitness centers, places of amusement, places of public entertainment, beauty parlors and massage establishments, club-houses, sports premises, swimming pools, hotels and guesthouses, and event premises). Visitors must have received at least one dose of COVID-19 vaccine to enter these locations, unless their age is not eligible for vaccination or they can present medical proof of their health condition unsuitable for vaccination.
Starting from May 31, everyone above 12 years old and has received the second jab for more than 6 months will need to have received the third dose of vaccine to access the Vaccine Pass. Those who have recovered from COVID-19 will be waived from the third jab requirement, but will need to finish the second dose six months after recovery.
When are COVID-19 vaccines available in Hong Kong?
Hong Kong was initially set to receive its first batch of COVID-19 vaccines as early as January 2021, but this was delayed due to issues with securing the vaccines from the manufacturers.
The first batches of the CoronaVac (by Sinovac Biotech) arrived at the end of February 2021, swiftly following the vaccine's authorisation for emergency use in Hong Kong that was granted on February 18, 2021.
The first batch of Tozinameran (by BioNTech-Fosun Pharma) arrived at the end of February 2021 and was put into use in the COVID-19 Vaccination Programme on March 10.
The ChAdOx1 nCoV-19 (by AstraZeneca-Oxford) will not be delivered to Hong Kong in 2021.
What about the third dose?
All adults who have received 2 doses of the BioNTech or SinoVac vaccine for over 3 months are eligible to receive the third dose of COVID-19 vaccine. The Scientific Committee also recommended adolescents aged 12 to 17 who have received 2 doses of CoronaVac to get a booster shot 3 months after the second dose; whereas those who received 2 doses of BioNTech vaccines are recommended to receive the third dose 5 months from the second dose.
Immunocompromised patients can receive the booster shot from 4 weeks to 3 months after the second vaccination by presenting a valid medical certificate. The group included cancer patients, organ transplant recipients, advanced-stages HIV patients and patients taking active immunosuppressive drugs.
Eligible individuals are free to choose from Sinovac and BioNTech vaccines as their booster shot, while the government's scientific committee recommends the Fosun/BioNTech vaccine for a better immune response.
If you have any chronic health problems, please consult your doctor before receiving the third shot.
Where to get a COVID-19 vaccine in Hong Kong?
As of 26 February 2021, eligible individuals can receive the Sinovac vaccine at any of the 5 Community Vaccination Centres (CVCs) or at any of the 18 general out-patient clinics of the HA (after making an appointment via the online booking system).
Once Hong Kong receives more vaccines, the distribution of the vaccine will eventually be through 4 channels:
A total of 29 Community Vaccination Centres (CVCs) in the 18 districts across the territory
Over 1,500 private clinics participating in the programme
18 general out-patient clinics of the Hospital Authority (HA)
Residential care homes for the elderly and for persons with disabilities
Who is vaccinated first in Hong Kong?
Like many other countries, Hong Kong will receive the vaccine in batches. Therefore, the government has set up a vaccination strategy that prioritizes certain groups of the population to receive the vaccine first.
The priority groups is as follows:
First priority: Residents and staff of residential care homes for the elderly and persons with disabilities as well as other institutional facilities;
Second priority: Workers in health-care settings, workers in other essential services who are at increased risk of exposure to COVID-19, and persons aged 60 years or above; and
Third priority: Persons with chronic medical problems aged between 16 and 59 years.
New priority groups applicable from March 16 onwards:

Persons aged 30-59
Domestic helpers
Students aged over 16 who are in education overseas
From April 23 onwards, the age group eligible for the vaccination programme is extended to include people aged 16-29. After the extension, all residents aged 16 or above can book a vaccination via the online system.
The government further extended eligibility for the vaccination programme to include teenagers aged between 12-15, who may book their BioNTech jab on the government's thematic website from June 11 onwards. Vaccination for the age group will commence on June 14. Please note that any persons under 18 need to present parental consent before receiving the vaccine.
These priority groups have been established based on the recommendations of expert advisory panels, published data on the COVID-19 vaccines that have been procured by the government, local data, and overseas recommendations and practices.
When attending your vaccination appointment, you should bring along your staff card, warrant card, identity proof issued by Government departments and their service contractors, license and/or employer's letter to prove you belong to the priority group.
Our advisors help you save time, money & worries. Contact us!
Looking for life or health insurance for yourself, your family or your team?
You already have an insurance policy? You could find a better plan!
Alea brings you choice, unbiased advice and outstanding service, with access to 100+ options from 25+ insurance companies. If you already have an insurance policy, switching insurance policies with Alea doesn't cost you a thing.
Get free quotes or schedule a quick chat with us.
An advisor will be in touch to answer all your questions!
---
This article was independently written by Alea and is not sponsored. It is informative only and not intended to be a substitute for professional advice and should never be relied upon for specific advice.