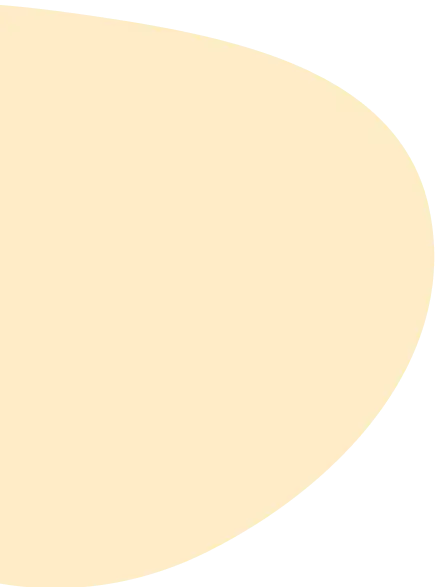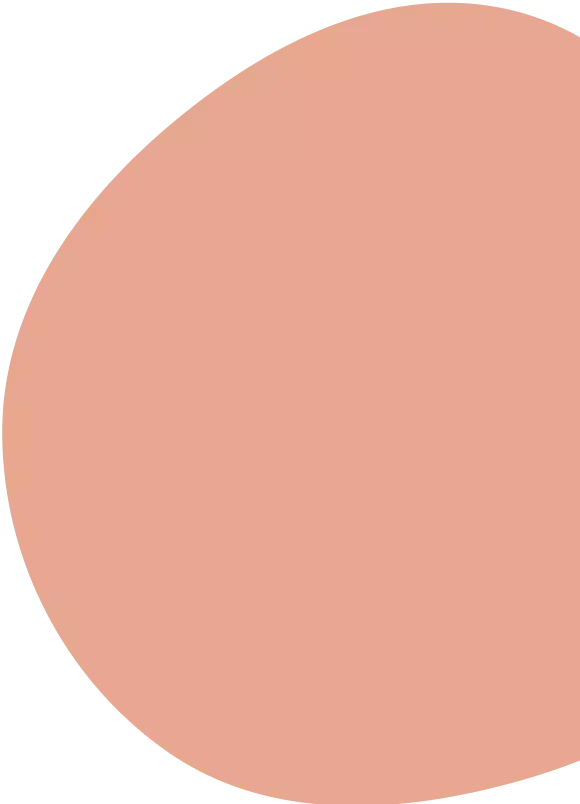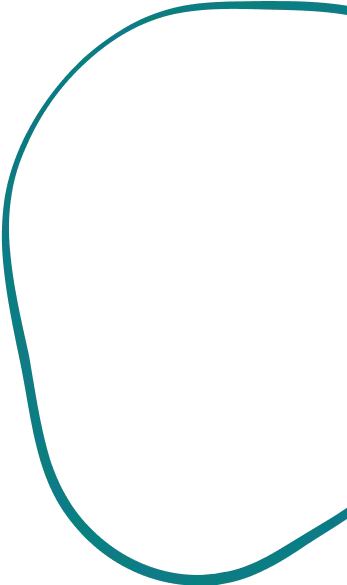 COVID-19
Reviewed by a licensed advisor
COVID-19: Today's Cases & Updates in Hong Kong (Real-Time)
The latest developments about COVID-19.
Last update:
30th January 2023
Reviewed by a licensed advisor
The latest developments about COVID-19.
Last update: 30th January 2023
News: Latest COVID-19 measures in Hong Kong
The Fifth Wave and the "Vaccine Pass"
In view of the recent cases associated with the Omicron variant, the government tightened social distancing measures from January 4, 2022 (further tightened from February 24). To be specific:
Catering businesses cannot provide dine-in service after 6pm.
Maximum number of persons per table for catering premises is reduced to two.
All premises regulated under Cap. 599F except club-houses and hotels or guesthouses must suspend operation.
Mass events and group gatherings (of more than 2 people) are prohibited.
Household gatherings at private premises involving more than two households are prohibited.
Outdoor physical activities and eating and drinking on public transport carriers and in MTR paid areas are no longer excluded for the person from wearing a mask
From February 24, the "vaccine bubble" has been extended to all premises regulated under Cap. 599F (i.e. religious premises, shopping malls, department stores, supermarkets, markets and barber shops or hair salons, bars or pubs, bathhouses, party rooms, clubs or nightclubs, karaoke establishments, mahjong-tin kau premises and cruise ships, as well as all catering premises that provide dine-in service, amusement game centers, fitness centers, places of amusement, places of public entertainment, beauty parlors and massage establishments, club-houses, sports premises, swimming pools, hotels and guesthouses, and event premises). Visitors must have received at least one dose of COVID-19 vaccine to enter these locations, unless their age is not eligible for vaccination or they can present medical proof of their health condition unsuitable for vaccination.
Social distancing measures will be adjusted after April 21, including extending dine-in services until 9:59pm, increasing the maximum number of guests per table from 2 to 4 , re-opening sports premises, fitness centers, beauty parlors, cinemas, amusement centers, event premises and religious premises at 50% capacity, while bars and pubs remain closed.
Starting from May 31, everyone above 12 years old and has received the second jab for more than 6 months will need to have received the third dose of vaccine to access the Vaccine Pass. Those who have recovered from COVID-19 will be waived from the third jab requirement, but will need to finish the second dose six months after recovery.
---
Starting from December 9, the government extends the requirement to use the LeaveHomeSafe mobile app at all catering business premises, with the exception of senior citizens over 65 years old, people with disabilities and other groups exempted by the authority. Meanwhile, Type A Operation Mode will no longer be applicable.

Since April 29, "high-risk premises" such as bars, night clubs, karaoke, bathhouses, party rooms, mahjong-tin kau premises reopened at half capacity provided that all staff and visitors have received at least one dose of COVID vaccine and use the tracing app LeaveHomeSafe. Meanwhile, social distancing measures at catering premises can be maintained or loosened as restaurant owners opt of either one or a mix of the four modes as followings:

A) Restaurants with no measure implemented: open until 6pm, max 2 people per table, operate at 50% capacity;

B) Restaurants requiring all staff to get negative COVID test result every 14 days + customers use LeaveHomeSafe app/provide contact information at entry: open until 10pm, max 4 people per table, operate at 50% capacity;

C) Restaurants with all staff vaccinated (at least 1 dose) + all customers must use LeaveHomeSafe app: open until midnight, max 6 people per table, operate at 50% capacity;

D) Restaurants with all staff fully vaccinated (2 doses) + all customers must have received at least 1 vaccine dose and use LeaveaHomeSafe app: open until 2am, max 8 people per table, operate at 75% capacity.
– Since April 1, public and private swimming pools have reopened: they must observe various infection control measures. Public beaches will be reopened in phases. While other social distancing measures will remain in place with bars, karaoke venues and mah-jong parlours closed; cinemas, performance venues and theme parks are allowed to accommodate up to 75% of their capacity.
– On March 26, the Education Bureau announced that two-thirds of pupils may resume face-to-face classes in all kindergartens, primary and secondary schools in Hong Kong after the Easter holiday, based on each school's actual situation.
– On February 16, Health Secretary Sophia Chan confirmed that several social distancing measures will be eased from February 18: restaurants can again offer evening dine-in service until 10pm with four people allowed per table, and gyms, sports venues, theme parks, cinemas, beauty and massage parlours and game centres will reopen (after being closed for over 2 months). All must however comply with two new infection control measures: all staff will have to undergo virus testing every fortnight, and patrons will have to use the LeaveHomeSafe mobile app or provide their personal details with their records kept for 31 days. Restaurants failing to comply with these measures will have to shorten their dine-in hours to 6pm with only 2 people allowed per table for 3, 7 or 14 days depending on the situation of the premises. Note that the 2 person cap on public gatherings will be extended to March 3, along with the mask law. Bathhouses, party rooms, nightclubs, karaoke establishments, mahjong-tin kau premises and swimming pools will also remain closed.
– On January 19, Hong Kong authorities announced that (i) existing social distancing measures are extended to January 27, Government employees will continue to work from home until January 27 and that persons who have stayed in Brazil or Ireland are restricted from boarding flights for HK from January 23.
– On January 7, the Government announced that it will maintain the boarding restrictions for the UK and South Africa, and the 21-day compulsory quarantine arrangements for people arriving in Hong Kong from places outside China. Currently, any person who has stayed in the UK or South Africa for more than 2 hours on the day of boarding or during the 21 days before that day are not allowed to board for Hong Kong.
– On December 24, Hong Kong authorities announced that starting Friday December 25th, all overseas arrivals into HK have to quarantine in designated hotels for 21 days – up from the current 14 days. Only people arriving from China, Macau and Taiwan will continue to have home quarantine for 14 days.
– Hospitals have set up infection control and special visiting arrangements in non-acute hospitals.
– The airport remains shut to foreigners indefinitely.
How Alea can help you save on insurance
What are the symptoms?
For confirmed COVID-19 infections, reported illnesses have ranged from people with mild symptoms to people being severely ill and dying. As reported by CDC, symptoms can include:
Fever
Cough
Difficulty breathing
Pneumonia as shown on chest X-ray
People of older age and/or with existing health issues are deemed at higher risk of developing severe symptoms from the new coronavirus.
Our advisors help you save time, money & worries. Contact us!
Reminder: what is COVID-19?
A coronavirus is a kind of common virus that causes an infection in your nose, sinuses, or upper throat. This large family of viruses causes several well-known mild to moderate respiratory illnesses such as the common cold, according to the Centers for Disease Control and Prevention (CDC). Coronaviruses spread through coughing, sneezing, or touching an infected person.
While most coronaviruses are not dangerous and most people actually get a coronavirus infection at least once in their life, most likely as a young child, with mild symptoms. In some rarer instances, people have been infected by a more serious type of coronavirus, such as Middle East Respiratory Syndrome (MERS-CoV) or Severe Acute Respiratory Syndrome (SARS-CoV).
Coronaviruses are zoonotic, meaning they are transmitted between animals and people. Indeed, SARS was transmitted from civet cats to humans, and MERS from dromedary camels to humans, as reminded by the World Health Organization (WHO).
The novel coronavirus (nCoV) is a new strain that has NOT been previously identified in humans. The new coronavirus was first named "2019-nCoV". On February 11, WHO renamed it COVID-19.
If you are looking for a doctor or hospital in Hong Kong, note that new guidelines are in place. Learn all about it here.
When to seek medical help?
You must wear a surgical mask and seek medical advice immediately if you:
have any respiratory symptoms,
have a fever and especially:
if you have been traveling.
Even if you are unsure about whether you are sick and what it may be, you must see a doctor. In the current context and while we should avoid unnecessary anxiety, it's best to be safe!
Our advisors help you save time, money & worries. Contact us!
Looking for life or health insurance for yourself, your family or your team?
Do you already have an insurance policy? You could find a better plan!
Alea brings you choice, unbiased advice and outstanding service, with access to 100+ options from 25+ insurance companies. If you already have an insurance policy, switching insurance policies with Alea doesn't cost you a thing.
Get free quotes or schedule a quick chat with us.
An advisor will be in touch to answer all your questions!
---
This article was independently written by Alea and is not sponsored. It is informative only and not intended to be a substitute for professional advice and should never be relied upon for specific advice.