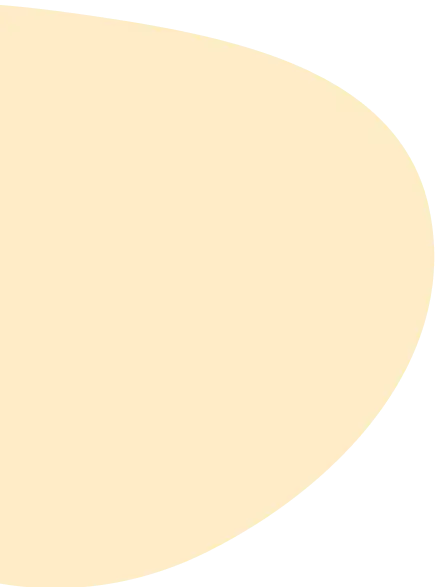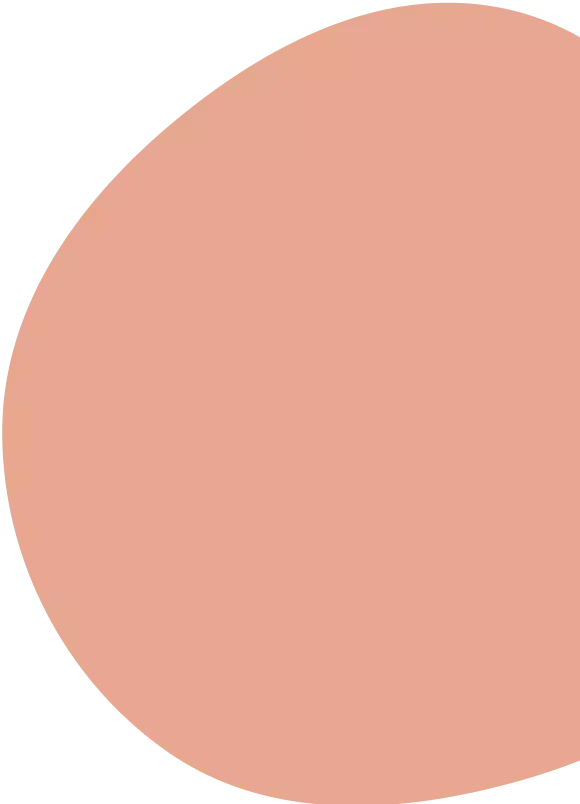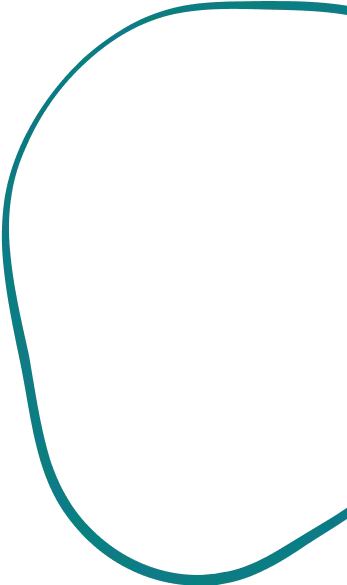 COVID-19
Reviewed by a licensed advisor
Hong Kong Travel Bubbles: Complete Guide (Updated)
Where to travel from Hong Kong during the pandemic? What are Hong Kong's travel bubbles? We have the answers.
Last update:
4th May 2022
Reviewed by a licensed advisor
Where to travel from Hong Kong during the pandemic? What are Hong Kong's travel bubbles? We have the answers.
Last update: 4th May 2022
There is currently an explosion of information, comments and opinions on COVID-19 on the internet and social media. We believe that on serious topics in general, and on public health matters in particular, it is essential to rely on facts and seek credible, expert information. Our mission at Alea remains to bring you the best information and advice, so you can make the best choices for you and your family.
---
As the COVID-19 pandemic rages on and while many countries have closed their borders to prevent its spread, international travel has been severely impacted. It is a long journey ahead if you embark on international travel: it typically requires two weeks of self-isolation in quarantine.
People are talking a lot about "travel bubbles" especially when more and more of the global population gets vaccinated. Travel bubbles or travel corridors may reunite families or provide a change of scenery for the post-pandemic world.
---
DISCOVER OUR TOP COVID-19 READS
1. Where to get tested for COVID-19 in HK: Options and costs (also in Chinese)
2. The Alea daily COVID-19 guide
3. Quarantine in HK: Official Hotels and Costs
---
What is a "travel bubble"?
In a travel bubble, countries re-establish connections between them by opening up borders and allowing people to travel freely within the zone without having the need to undergo on-arrival quarantine. These partnerships rely on demonstrating considerable success in containing and combating the COVID-19 within their respective borders.
All over the world, neighboring countries are now negotiating agreements permitting trips across their borders. The world's first travel bubble was created on May 15, 2020 when the Baltic countries of Estonia, Latvia and Lithuania opened their borders to one another.
Alea experts have gathered the latest information on travel bubbles between Hong Kong and other countries, so you can stay in the know.
Hong Kong Travel Bubble with Singapore
Latest news
Hong Kong and Singapore governments announced on August 19, 2021 that they will not "pursue further discussions" on the bilateral Air Travel Bubble (ATB) due to the discrepancy in the anti-epidemic strategies of the two places. Whereas the Singapore government decided to open up to travelers from Hong Kong requiring no quarantine from August 20, Hong Kong visitors from Singapore have to adhere to Hong Kong's current arrangements for travelers from Group B specified places.
Previous updates
In response to a surge of new cases in Singapore in early May, the Singapore government has implemented new social distancing measures and border restrictions. The governments of Hong Kong and Singapore are closely monitoring the situation to review the arrangements, which were supposed to launch on May 26 should the COVID-19 situation in both cities stays under control. The bubble is now postponed until further announcements. People who have already booked a designated flight may contact the airlines to modify their itineraries.
In view of cases of virus variants, more stringent public health protocols were announced on the basis of the original arrangements. Hong Kong residents traveling to Singapore are required to be fully vaccinated 14 days before traveling, with the exceptions of people (1) aged below 16; (2) with medical grounds (3) with less than 90 days stay in Hong Kong before departure; or (4) using a non-Hong Kong travel document for departure.
If the seven-day moving average of unlinked daily local COVID-19 cases is more than five in either Singapore or Hong Kong, the travel bubble will be closed for at least two weeks.
This travel bubble was initially announced for launch on November 22 last year but was postponed. On its launch, this bubble will technically benefit people who have been residing in HK or Singapore. Participants will need to test negative for COVID-19 twice using a PCR test in Singapore and twice in Hong Kong at their own expense (each test will cost about HK$240/S$41 in Hong Kong and S$160 /HK$936 in Singapore).
Travelers departing Hong Kong (except Singapore citizens, permanent residents and long-term pass holders) need to apply for an air travel pass between seven and 30 calendar days before entering Singapore. Travelers interested in the program can book a designated flight with Cathay Pacific or Singapore Airlines. One flight with max. 200 passengers will be available each day and the number of flights will be increased to two from June 10. Travelers are also expected to download Singapore's contact tracing app TraceTogether before they arrive in Singapore and to keep it activated during the trip.
Travelers departing Singapore need to submit a health declaration form in advance and book their PCR test to be done at Hong Kong International Airport.
The number of people allowed to move quarantine-free in each direction will initially be limited to 200 travelers per day.
In terms of flights, Singapore Airlines was to operate the Singapore-Hong Kong route via flight SQ883, with the return flight SQ882. Cathay Pacific's designated travel bubble flight being CX759 returning as CX734.
The key features of this ATB are as follows:
there are no restrictions on travel purpose;
travelers under the ATB will not be subject to any quarantine or Stay-Home Notice requirements, or a controlled itinerary;
travelers must have received all 2-doses of COVID vaccines 14 days before traveling;
travelers should have no travel history to any place other than Singapore or Hong Kong 14 days prior to departure, excluding any compulsory quarantine period;
travelers under the ATB will be subject to mutually recognized COVID-19 Polymerase Chain Reaction tests and would need to have negative test results in 2 tests before departure and upon arrival respectively;
the Singapore government requires all short-term travelers to purchase travel insurance with a minimum coverage of S$30,000 for COVID-19-related medical treatment and hospitalization costs;
before departure, travelers must book an accommodation for 1-2 days isolation while waiting for the results of the PCR test on arrival;
travelers are required to download and use Singapore's contact tracing app TraceTogether during their travel;
travelers under the ATB will be required to travel on dedicated flights, i.e. these flights will only serve ATB travelers and no transit passengers or non-ATB travelers will be allowed on board; and
the ATB can be scaled by adjusting the number of dedicated flights upwards or downwards, or even suspended, in line with the latest developments and COVID-19 situation in the two cities.
But as Air Canada's GM in HK reminds us, COVID-19 measures tend to evolve rapidly and it's "always best to have a backup plan when you travel. You may need to have your trip cut short or extended. Make sure you have the finances, insurances and allow for extra time if your trip gets extended."
Hong Kong Travel Bubble with Thailand
Thailand's borders remain closed to foreign nationals, although there are some exceptions. The country prepares to reopen its borders to tourists.
Thailand will require proof of travel insurance with a coverage sum of at least US$100,000 and COVID-19 treatment.
The situation in each country is monitored closely and discussions between Hong Kong and Thailand are already underway.
Hong Kong Travel Bubble with mainland China
Mainland China's borders remain closed for tourists since February last year. The Hong Kong government has been in talks with mainland authorities over creating a travel bubble to bring back non-essential border crossings. Such bubble would essentially involve mutually recognized health code systems to show travelers' health status, potential contacts with COVID-19 patients as well as their travel history.
However, talks stalled when Hong Kong recorded its third wave of COVID-19 in July 2020.
The Hong Kong tourism industry has been battered by the impact of the COVID-19 pandemic. In August 2020 for instance, fewer than 4,500 people visited the city, which was a 99.9% drop in the same month last year.
In 2019, the total number of visitors in Hong Kong was around 56 million, of which over 43 million were from mainland China (about 77%).
For Hong Kong residents who want to return to Hong Kong from mainland China, they may register for the quota under the Return2hk Scheme. The scheme is open to Hong Kong residents since 29 April 2020 and the authority plans to extend the plan for Mainland-Hong Kong traveling in a later stage.
Our advisors help you save time, money & worries. Contact us!
Hong Kong Travel Bubble with Macau
Hong Kong residents cannot go to Macau, nor can any tourists, since the beginning of the pandemic. Indeed, at the moment only travelers with Macau residency are permitted to enter Macau.
The situation is being monitored very closely and there are ongoing discussions between Hong Kong, Macau and mainland China.
Last September, Hong Kong Chief Executive Carrie Lam declared that discussions over opening HK's border in a "gradual and orderly manner" were back on the table. "It is time for us to take a very pragmatic approach to allow people flow, whether between HK and the mainland, or HK and Macau, and HK with other overseas places," she said.
Hong Kong Travel Bubble with Taiwan
Taiwan's border remains closed for tourists since February 2020. Hong Kong is considered a "medium to low" health-risk jurisdiction for Taiwan, while Taiwan is not among the 11 jurisdictions that HK Secretary for Commerce and Economic Development Edward Yau Tang-wah said are in "travel bubble" talks with Hong Kong.
There are strong economic, tourism and people ties between Hong Kong and Taiwan and a bubble would certainly make sense. However at this stage, there is no clear indication of when such a plan may be realized.
Hong Kong Travel Bubble with Japan
People from 159 countries and regions, including Hong Kong, are currently not allowed to enter Japan unless there are exceptional circumstances. This has been in force since February 2020.
As of September 14, 2020, the borders of Japan were reopened for some residents from Thailand, Vietnam, Taiwan, Cambodia, Laos, Malaysia and Myanmar although they had to have tested negative for the virus and would have to self-quarantine for 14 days.
The situation is monitored closely and discussions for a travel bubble between Hong Kong and Japan are ongoing. More soon.
Hong Kong Travel Bubble with South Korea
On September 4, 2020, Hong Kong and South Korea agreed to allow essential business and official travel between them, which required visitors to have pre-departure and post-arrival COVID-19 tests and stick with a pre-approved itinerary for the first 14 days upon arrival.
It has had a similar arrangement with mainland China since May 2020 and formed a travel corridor for essential business and diplomatic trips with Indonesia under different conditions since August last year.
The situation is monitored closely and discussions between Hong Kong and South Korea are believed to be underway, but on a limited basis: business travel is likely to be prioritized.
Health insurance requirements to travel
Some countries have very specific requirements in regards to insurance certificates, like Russia, which requires an insurance certificate that shows the exact dates of your visa application.
It is also interesting to note that some airlines such as Air Canada provide insurance to all Canadian residents traveling outside of Canada, covering all destinations that the airline flies to.
Visiting a different country has always come with entry requirements - a visa, a return ticket, or a passport with six months of validity remaining. But since the COVID-19 pandemic, countries have enacted more stringent requirements: proof you purchased international healthcare coverage.
It is the case for Anguilla, Aruba, Bahamas, Brazil, Cambodia, Cayman Islands, Costa Rica, Cuba, Dubai, Ecuador, European Schengen Countries, French Polynesia, Iran, Lebanon, Oman, Pakistan, Qatar, Russia, Rwanda, Seychelles, St. Marteen, Thailand, Turkey, Turks and Caicos Islands, Ukraine, United Arab Emirates, United Kingdom and the United States.
"We are definitely entering a new era where proof of vaccination or negative tests will become the new entry visa and health insurance may also be part of this new regime," says aviation veteran Hon Lam.
Our advisors help you save time, money & worries. Contact us!
Looking for life or health insurance for yourself, your family or your team?
Do you already have an insurance policy? You could find a better plan!
Alea brings you choice, unbiased advice and outstanding service, with access to 100+ options from 25+ insurance companies. If you already have an insurance policy, switching insurance policies with Alea doesn't cost you a thing.
Get free quotes or schedule a quick chat with us.
An advisor will be in touch to answer all your questions!
---
This article was independently written by Alea and is not sponsored. It is informative only and not intended to be a substitute for professional advice and should never be relied upon for specific advice.