Best Children Health Insurance in Hong Kong
Recommendations by licensed insurance experts.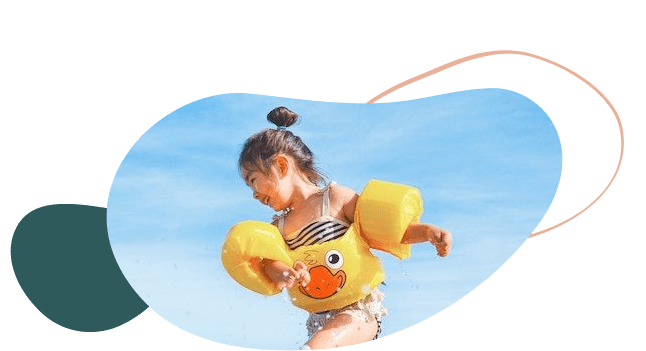 Get free children health insurance quotes
Last update: 26th June 2023
Best insurers for children health insurance
Every parent wants the best for their children, and this is particularly true when it comes to health. If that happens to be the reason that brought you here, we've definitely got your back!
For starters, we recommend these insurance providers of children health insurance in Hong Kong*:
*In alphabetical order. This list is compiled based on our research and doesn't aim to be exhaustive.
Looking after an ill child is one of the most heartwrenching moments a parent can have. While pediatricians and child care services are highly accessible across the territory, the costs in the private sector can easily shoot up to over HK$20,000, not to mention high ticket items like hospitalizations, surgeries for congenital conditions and cancer treatments.
Altogether this prompts the need for a comprehensive health coverage for your dear little one, ideally a tailored standalone child policy that stays valid regardless of your employment status and any medical condition that arises. Every decision you make for your little one will affect them throughout their life, so you'll want to get everything right in the first go.
Our experts at Alea know all insurance products by heart and are here to recommend some top insurers with outstanding children health cover, the best costs, coverage, customer experience, claim process and additional features.
As parents ourselves, we perfectly understand your parenting struggles, and, more than anything, your aspirations for your child's future. We are more than happy to share our insights to safeguard your loved ones with the best care.
April MyHealth is one of the most attractive options available on the market for parents looking for flexibility within a decent budget.
Pros
Flexible benefits for mixing and matching
Cons
Protection starts from the day the child is discharged from the hospital
The child cover under AXA's Global Health plan can secure the baby from complications right from the day of birth.
Pros
From day 1 with full medical underwriting (FMU)
Cons
Bupa's flagship product Bupa Hero operates under the government's VHIS initiative and is available to newborn babies as young as 15 days old.
Pros
Tax deductible for the parent
Cons
Covered from 15th day of birth
How do we select these insurers?
We have closely worked with our 25+ insurance partners for many years and we know their products inside out. As an independent insurance broker, we choose to work with insurers with an excellent track record and sell only products that we believe in, tried and tested. The above recommendations are made by our board of licensed insurance advisors based on criteria including the costs, coverage, customer experience, claim process and additional features of each insurer. In short, we are not paid to make these recommendations.
The bottom line
Let's be frank, there is no "best" insurer or "one-size-fits-all" insurance plan. Every product has its own strengths & weaknesses and it is important that you have them in mind before signing a policy, which certainly takes a lot of browsing, reading and comparing. But with Alea, rest assured that you will get peace of mind as we simplify everything for you.
We tailor each recommendation to suit your specific needs and budget and provide unbiased advice on a case-by-case basis so you can find the best fit for your situation. Even better, our advisory service comes free of charge – since we are remunerated via a commission on the insurance premium you pay directly to the insurance provider!
Get in touch with an advisor today for a detailed comparison of your insurance options!
What makes us different
We bring you more, at no extra cost
Traditional Broker

Traditional Agent

Choice of 25+ insurers at the best price
Choice of 25+ insurers at the best price

Extensive audit of your current insurance
Extensive audit of your current insurance

Unbiased advice
Unbiased advice

Dedicated customer care all year long
Dedicated customer care all year long

Health & wellness perks
Health & wellness perks
Should I get child health insurance for my kid?
Parents in Hong Kong are strongly advised to get health insurance for their children as early as possible (even before birth!) considering the high medical cost in Hong Kong's private healthcare sector.
Health insurance coverage for your child can give lifelong coverage for all forms of medical conditions. Most of these policies will cover inpatient and outpatient treatments up to a specific overall annual limit, alongside vaccination, check-up and dental options.
Which children insurance is best in Hong Kong?
Our picks of insurers for children health insurance are:
How much is children insurance in Hong Kong?
Hong Kong has the second most expensive private healthcare sector in the world and this is reflected in health insurance premiums. In general, insurance premiums vary on several factors, namely age, country of residency, pre-existing conditions, benefits you choose and smoking habits. Get a personalized quote now to check the price.