Best Medical & Health Insurance in Hong Kong
Recommendations by licensed insurance experts.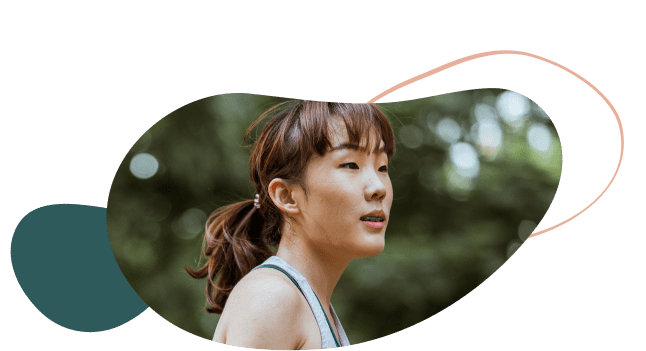 Get free medical insurance quotes
Last update: 26th June 2023
Best insurers for medical insurance
Looking for the best medical insurance? You're in the right place.
Here is our selection of some top health insurance providers in Hong Kong*:
*In alphabetical order. This list is compiled based on our research and doesn't aim to be exhaustive.
A sound health insurance plan is almost a must-have if you want to avoid the long queues at public hospitals and enjoy Hong Kong's top-grade private healthcare services despite the city's ever-soaring medical costs. But there comes the question: How do you choose a plan that fits, like, out of hundreds of plans and tens of insurers?
Our experts at Alea know all insurance products by heart and are here to recommend some top health insurers with the best costs, coverage, customer experience, claim process and additional features.
Let us break down the pros and cons of each insurer so you can compare your best options at a glance.
April Hong Kong MyHEALTH stands out as a great choice for those who seek flexibility within a decent budget.
Pros
Flexible benefits for mixing and matching
Competitve pricing
Deductible applicable to inpatient only
Cons
Strict underwriting
High loadings for pre-existing conditions
Bupa's flagship product Bupa Hero takes VHIS to the next level by introducing extensive medical coverage at a reasonable price.
Pros
Tax deductible
Deductibles applicable only to inpatient cover
Critical illness add-on available
Cons
Slow administration
All claims must be in original copies
Exclusion only for pre-existing conditions
Health First Elite from Cigna Asia is definitely a good match for high-end consumers, particularly those who have pre-existing conditions.
Pros
Deductible applicable to inpatient only
Asia area of cover as an option
Flexible cover for pre-existing conditions
Cons
Servicing can be slow
More admin for claims
Henner offers comprehensive international health cover with good deductible discounts, though it is not the most affordable option.
Pros
Good deductible discounts
Deductible applicable to inpatient only
Highest overall annual limit
Cons
This budget-friendly option from Morgan Price covers you abroad with practical benefits.
Pros
Cons
Built in all in one plan
Exclusions only for pre-existing conditions
How do we select these insurers?
We have closely worked with our 25+ insurance partners for many years and we know their products inside out. As an independent insurance broker, we choose to work with insurers with an excellent track record and sell only products that we believe in, tried and tested. The above recommendations are made by our board of licensed insurance advisors based on criteria including the costs, coverage, customer experience, claim process and additional features of each insurer. In short, we are not paid to make these recommendations.
The bottom line
Let's be frank, there is no "best" insurer or "one-size-fits-all" insurance plan. Every product has its own strengths & weaknesses and it is important that you have them in mind before signing a policy, which certainly takes a lot of browsing, reading and comparing. But with Alea, rest assured that you will get peace of mind as we simplify everything for you.
We tailor each recommendation to suit your specific needs and budget and provide unbiased advice on a case-by-case basis so you can find the best fit for your situation. Even better, our advisory service comes free of charge – since we are remunerated via a commission on the insurance premium you pay directly to the insurance provider!
Get in touch with an advisor today for a detailed comparison of your insurance options!
What makes us different
We bring you more, at no extra cost
Traditional Broker

Traditional Agent

Choice of 25+ insurers at the best price
Choice of 25+ insurers at the best price

Extensive audit of your current insurance
Extensive audit of your current insurance

Unbiased advice
Unbiased advice

Dedicated customer care all year long
Dedicated customer care all year long

Health & wellness perks
Health & wellness perks
Do I need health insurance?
This has a lot to do with whether you are using healthcare services in the public or the private sector, of which costs can vary greatly. In essence, if you want to rely on private healthcare and avoid the often long waiting time at public hospitals, you are advised to get a medical insurance plan that can cover the high costs of treatment in private hospitals and doctors. Medical insurance can also cover you for specific health needs like eye examinations, dental scalings or body checkups.
The best time to get health insurance is when you are still young and healthy, free from any pre-existing conditions that may be excluded by insurers.
Which medical insurance is best in Hong Kong?
Our picks of insurers for medical insurance are:
April HK
Bupa Asia
Cigna Asia
Henner
Morgan Price
How much is medical insurance in Hong Kong?
Hong Kong has the second most expensive private healthcare sector in the world and this is reflected in health insurance premiums. In general, insurance premiums vary on several factors, namely age, country of residency, pre-existing conditions, benefits you choose and smoking habits. Get a personalized quote now to check the price.