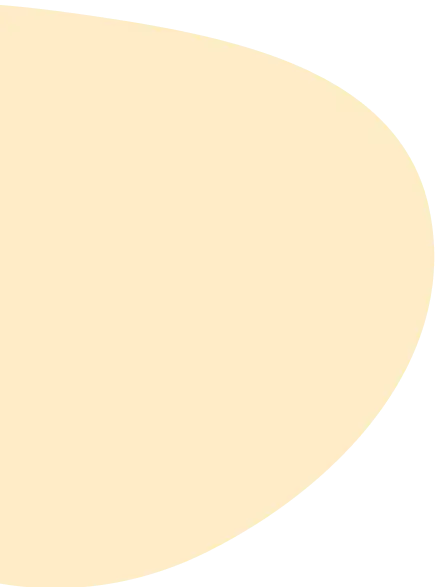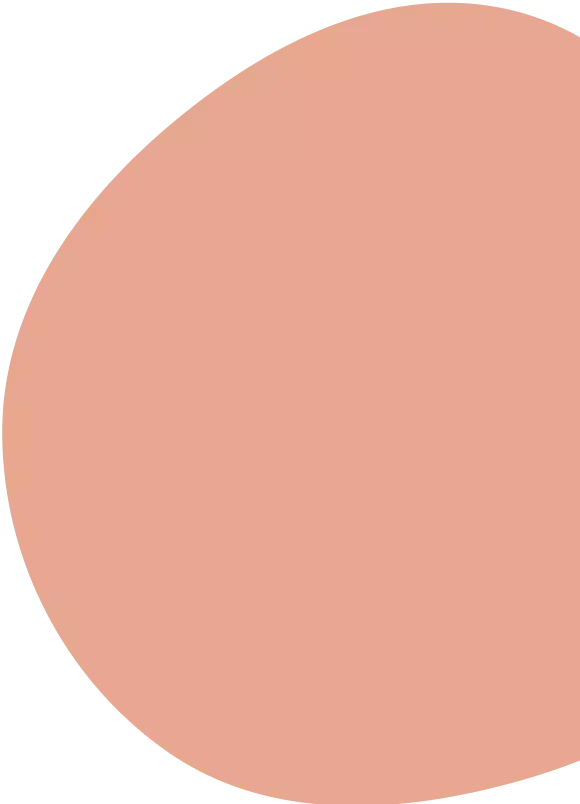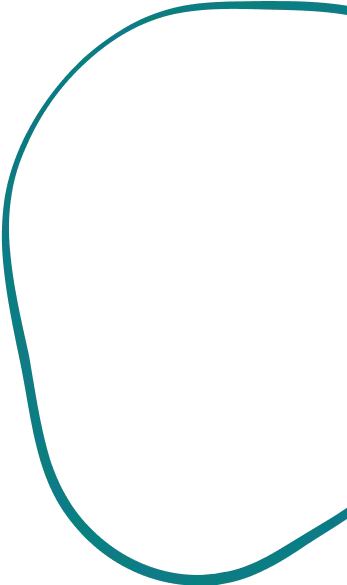 Reviewed by a licensed advisor
Living Abroad under COVID-19: How to Enjoy a Festive Season Far from Home
Spending Christmas away from your family? Here are the tips from clinical psychologist Dr. Quratulain Zaidi on how to manage your mental wellbeing.
Last update:
6th July 2022
Reviewed by a licensed advisor
Spending Christmas away from your family? Here are the tips from clinical psychologist Dr. Quratulain Zaidi on how to manage your mental wellbeing.
Last update: 6th July 2022
Time flies. The year 2021 is almost over and believe it or not, we are nearly 2 years into COVID-19 — we know it has been tough, great applause to all of you who have stayed strong all this time.
The experience must have been even more stressful for those who are geographically isolated from their families because of travel restrictions, social distancing rules and lockdowns.
Alea has the pleasure to speak to Dr. Quratulain Zaidi, a clinical psychologist from the UK and now based in Hong Kong. Dr. Zaidi has been working closely with individuals, families and couples for over 10 years on a wide range of mental health challenges. As an expat herself, Dr. Zaidi is here to share her insights and tips on coping with homesickness, loneliness and other negative emotions you have being miles away from your loved ones in this festive season.
How did COVID-19 change the lives of the expats?
Needless to say, the pandemic has brought profound changes to all walks of life without exception, making many rethink their expatriate lifestyle.
This year, the international insurer William Rusell published the COVID-19 & Mental Health for Expats Research (2021), surveying more than 1,100 expatriates in Australia, Hong Kong, UAE, the UK and the US on how COVID-19 has affected their mental wellbeing. The report finds out that:
38% of expats feel their mental health has deteriorated during the pandemic;
44% say they would prefer to be in their home country throughout the pandemic; and
24% think their relationships with people in their home country had worsened; but 18% suggest otherwise.
What are the challenges for expats in Hong Kong during the pandemic?
I have to say, Hong Kong has managed the coronavirus pandemic really well; we've had just over 200 deaths due to COVID-19, and healthcare workers here have been spared the horrific trauma of dealing with the loss of so many thousands of lives, like that in the UK, the US and elsewhere. At the same time, however, it has become incredibly challenging to travel to and from Hong Kong as a resident (forget tourism!) because of the focus on achieving zero cases — we have the world's longest quarantine period of 21 days.
In the short term, almost everyone can cope with the border closure, even if most of us didn't go home for Christmas 2020 and were hoping to be able to see our loved ones this summer and now we can't go home for Christmas for a second year.
But now almost two years into the pandemic, the financial impact is one thing, and the long-term emotional and psychological cost of the trials of separation from our close support networks abroad — particularly for people who have to deal with family crises being isolated in Hong Kong — must not be ignored.
I'm seeing an increasing number of patients who are suffering severely due to this.
Our advisors help you save time, money & worries. Contact us!
What emotional impact does this isolation have on people? How common is this problem?
For people in Hong Kong, the past two and a half years have been filled with anguish and uncertainty. With prolonged uncertainty comes suffering, and we all in the world are suffering from a sense of "ambiguous loss".
Ambiguous loss is a term coined by American educator and researcher Dr. Pauline Boss to describe situations of unresolved mourning. She identifies two types of this "unclear" loss: The first is when a person is physically present but psychologically absent — which may be the case with dementia, for example. The second is when there is a physical absence but a psychological (emotional) presence.
This is how I understood why I'm feeling a constant sense of grief and mourning; it's part of the ambiguous loss that we're all experiencing right now in a world that is still somewhat physically present but doesn't resemble itself.
There is a sense of collective grief — one that we cannot fully mourn — for the world that we lived in; over the plans that were made, the weddings that got canceled, the birthdays that didn't get celebrated, the anniversaries that weren't even looked at. Then there are those who may have done everything in their power to get to the funeral of a loved one, only to come back to a hotel room in isolation, at a time when the need to be with family is at its greatest.
This sense of isolation is naturally leading to an increase in mental health challenges globally. The global prevalence of issues such as depression has risen — by as much as 28% since the pandemic. Here in Hong Kong, I am seeing an increase in the mental and emotional challenges from mild to moderate range to moderate to severe, sleep problems, depression, anxiety, fear of loss, grief, and in some cases, extreme psychological distress.
The second point I want to talk about is the role of constructive ambivalence. In social science, ambivalence has often been constructed as a condition to be avoided. It is often an unpleasant experience, evoking anxiety, especially when the feeling is about something dear to us.
However, when approached with open curiosity, patience and acceptance, mixed emotions can be avoided and ambivalence can be utilized for a positive outcome. In conditions of uncertainty, successful anticipatory thinking is less about having the "right" story and making predictions than the range of perspectives and information we search for and pay attention to in enriching our understandings of an unfolding situation.
Tolerating ambivalence and "not knowing" play a key role in maintaining our openness to generate new information and experiences that can be positive for us.
What advice would you give to those who are stuck miles away from their family? Any tips on how to manage the loneliness, homesickness and anxiety?
What we are facing now, are prolonged uncertainty, ambiguous loss and collective grief. Yet on a positive note, as human beings, we also have tragic optimism — the ability to maintain hope and to find meaning despite the pain, the loss and the suffering. For me, this means creating a sense of connectivity and community.
Some tricks for you:
Prioritize self-care. This is not just being mindful, but getting involved in any conscious acts that help you live well and improve your physical, mental, social and emotional health. Practicing self-care can start as simple as cutting down on your social media consumption, instilling a daily exercise routine, having a good night of sleep, or sparing time to catch up with friends.

Create routines and rituals actively to differentiate your functional spaces, roles and states of mind. These can include developing a bedtime reading habit, making a cup of coffee every morning, looking at pictures of a loved one, the list goes on and on. Establishing routines and rituals can restore a sense of continuity and order in our struggle with isolation.

Talk to people around you. Ask questions and learn what your colleagues and friends are going through in their lives. By understanding what everyone experiences and feels, not only does it strengthen our emotional and relational health, but also helps cultivate a sense of community and trust among each other.
What to do when we miss home so badly?
Loneliness is a state of mind longing for human connection but not fulfilled. People can feel lonely even at a party surrounded by people if they do not feel understood or cared for. The feeling of loneliness can take a toll on mental health and increase the risk of more serious issues like depression and anxiety. If you are prone to feeling lonely, putting in measures of a support network is particularly important, one that can catch you when you fall into despair.
It is never easy to get out of your comfort zone, but in the face of these changed circumstances and multiple demands, bear in mind to adopt an attitude of behavioral flexibility. That is, try to adopt a flexible mindset open to creating new experiences and connecting with people. No one can be certain whether these attempts would be promising or discouraging, or neither, but everything can only start when you give it a chance.
How to maintain healthy relationships with family across physical distance?
First thing, check-in regularly with your family. Support is very important — use email, phone, Messenger, Skype, WhatsApp, or any tools you prefer. But use them wisely — do not allow them to create additional stress and demand when you are already stressed and exhausted. It's more prone to becoming a moaning shop. Try to agree on rules for how you chat.
You may start with a description of what you learned, list something you're grateful for, converse along with what you've achieved and are proud of... These will all help boost mood.
What's more, reach out to people who make you feel good, not those who drag you down. If your contact with the latter is inevitable, establish the ground rules and stick to them. This applies to staying connected with our community and family in other time zones. Remember, you should be in charge of your mental wellbeing and let no one exert a negative influence over your emotions.
How can we feel more positive in the midst of all the chaos COVID-19 brought?
Focus on what we have rather than not. Hong Kong has managed COVID-19 really well, compared to many other places in the world. Yes, we have to bear with the travel restrictions, yet the extent of the impact of the coronavirus is so far very much contained. We haven't seen the horror of thousands and millions of people losing their lives due to the pandemic in Hong Kong.
We have learned to adapt to the so-called "new normal" by shifting activities online with Zoom, Microsoft Team and other technologies, homeschooling, remote working arrangements, along with others. We have had a minimal number of imported cases per day, let alone the number of local cases which has been kept at zero for many consecutive days. Thanks to all the effort, we have resumed most normal activities and opened up for a certain degree of social contact.
There are certainly loads of positive things that we can pay attention to and be grateful for. Accept the situation for what it is and adapt to it in the best possible way. A trick is to take notes, mental or written ones, of the good things that this situation brought out in you and in people around you.
Find ways to laugh every day, in our families, our work, or basically everything in life. Share a good joke when you come across one. Share the interesting food places, hikes or exhibitions you discover, share your positive experiences, big or small, with your peers. This contributes to creating a sense of community and support for each other.
Where to get support when we feel really exhausted emotionally?
In a collective trauma like that of COVID-19, self-care can also mean tapping into the resources of others. It can be your families, your friends, or sometimes an acquaintance. Reach out to people who may share the same feelings with you and connect with them, which can create a sense of community and build trust and accountability amongst each other. It may not come easy and take time, but it's always okay to ask for help.
If you are worried about yourself, you can also talk to a trained counselor or therapist in your community for professional support. At a counseling session, you may be asked to share your mood, thoughts and daily experiences. A professional will help you work out ways to deal with your emotions and make positive changes.
Christmas is just around the corner. Do you have any advice on how to spend a meaningful holiday season abroad?
My answer would be: DON'T spend it alone. Instead, step out and create your own positive experience with this festive season. Going back to what I said earlier, make use of tragic optimism, the ability to keep hope alive and to find meaning despite the negative happenings. For me, this has to do with forming a sense of connectivity and community.
Come together with the people and community who have been supportive of you and whom you have relied on over the past 18 months. I am definitely doing that this year with my team of colleagues in Hong Kong to create a space for celebrating together — they are the perfect people to share this joyous holiday season with!
Our advisors help you save time, money & worries. Contact us!
Looking for life or health insurance for yourself, your family or your team?
Do you already have an insurance policy? You could find a better plan!
Alea brings you choice, unbiased advice and outstanding service, with access to 100+ options from 25+ insurance companies. If you already have an insurance policy, switching insurance policies with Alea doesn't cost you a thing.
Get free quotes with us today.
An advisor will be in touch to answer all your questions!
---
This article was independently written by Alea and is not sponsored. It is informative only and not intended to be a substitute for professional advice and should never be relied upon for specific advice.