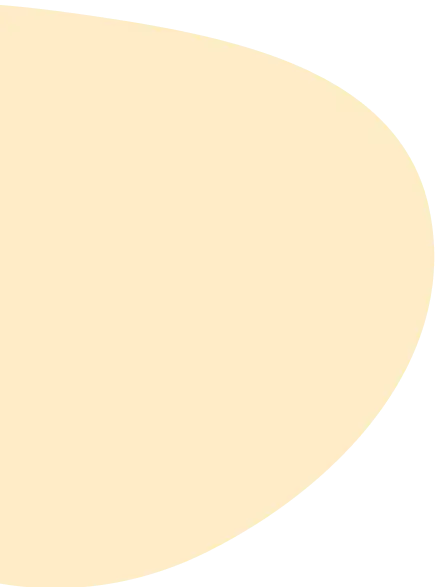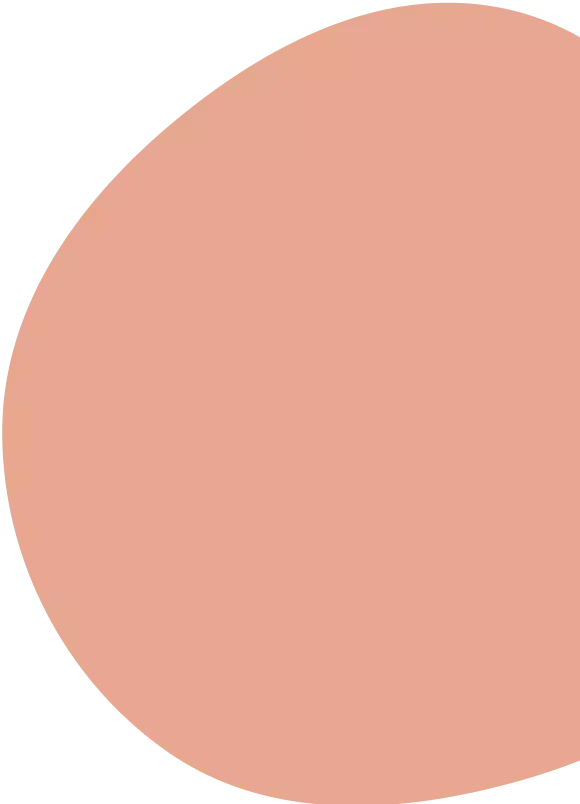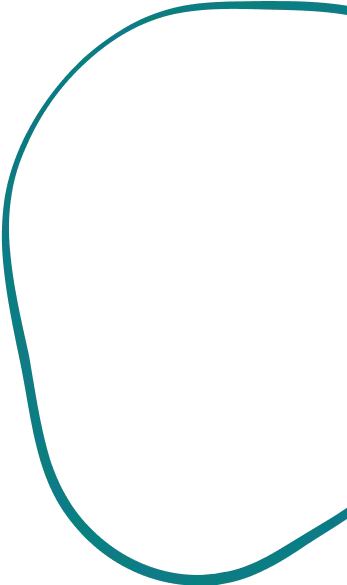 Reviewed by a licensed advisor
Cupping Therapy in Hong Kong: Chinese Medicine Guide
Cupping therapy is a popular Chinese medicine treatment method. Let's unveil the mystery of TCM cupping therapy together!
Last update:
28th March 2023
Reviewed by a licensed advisor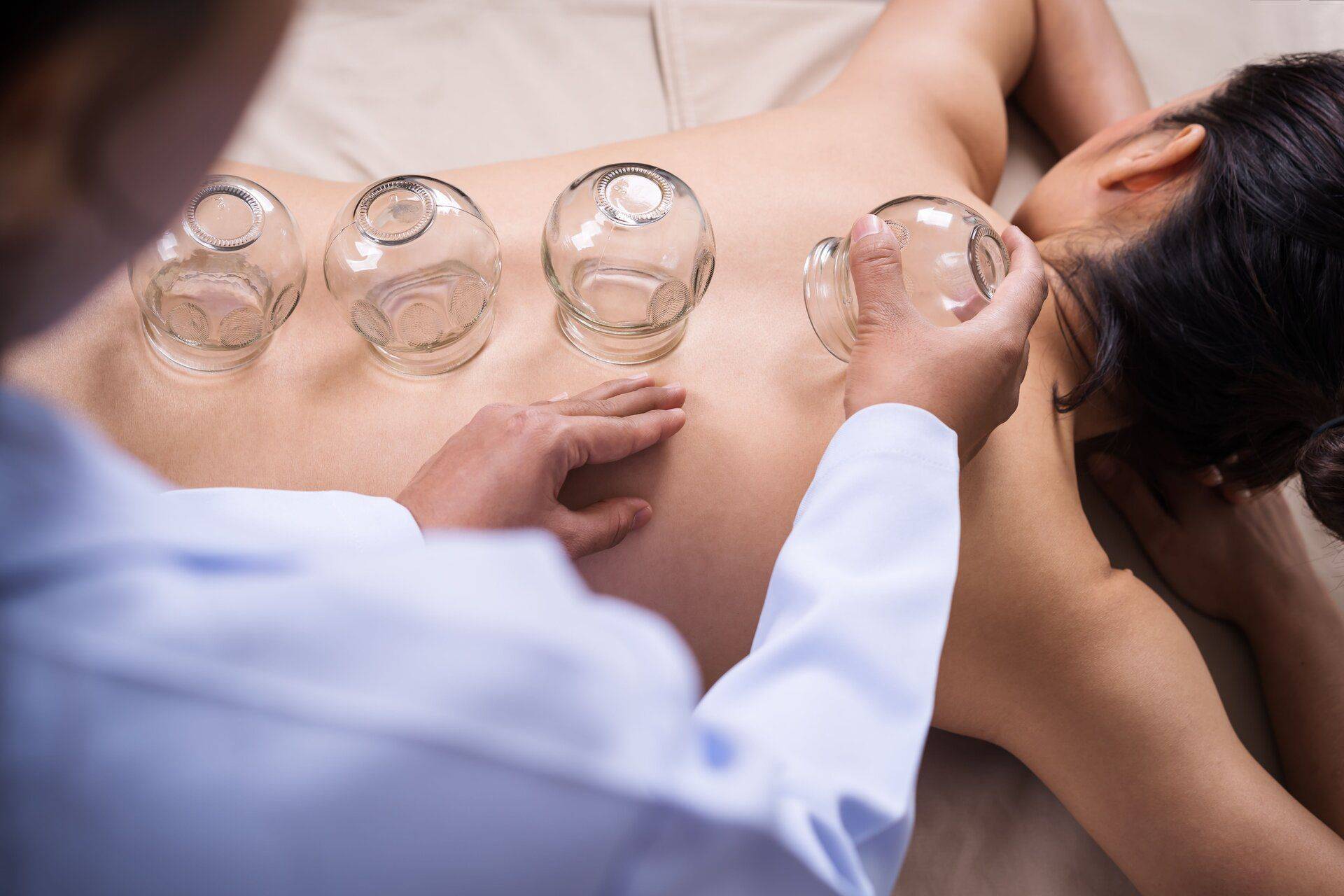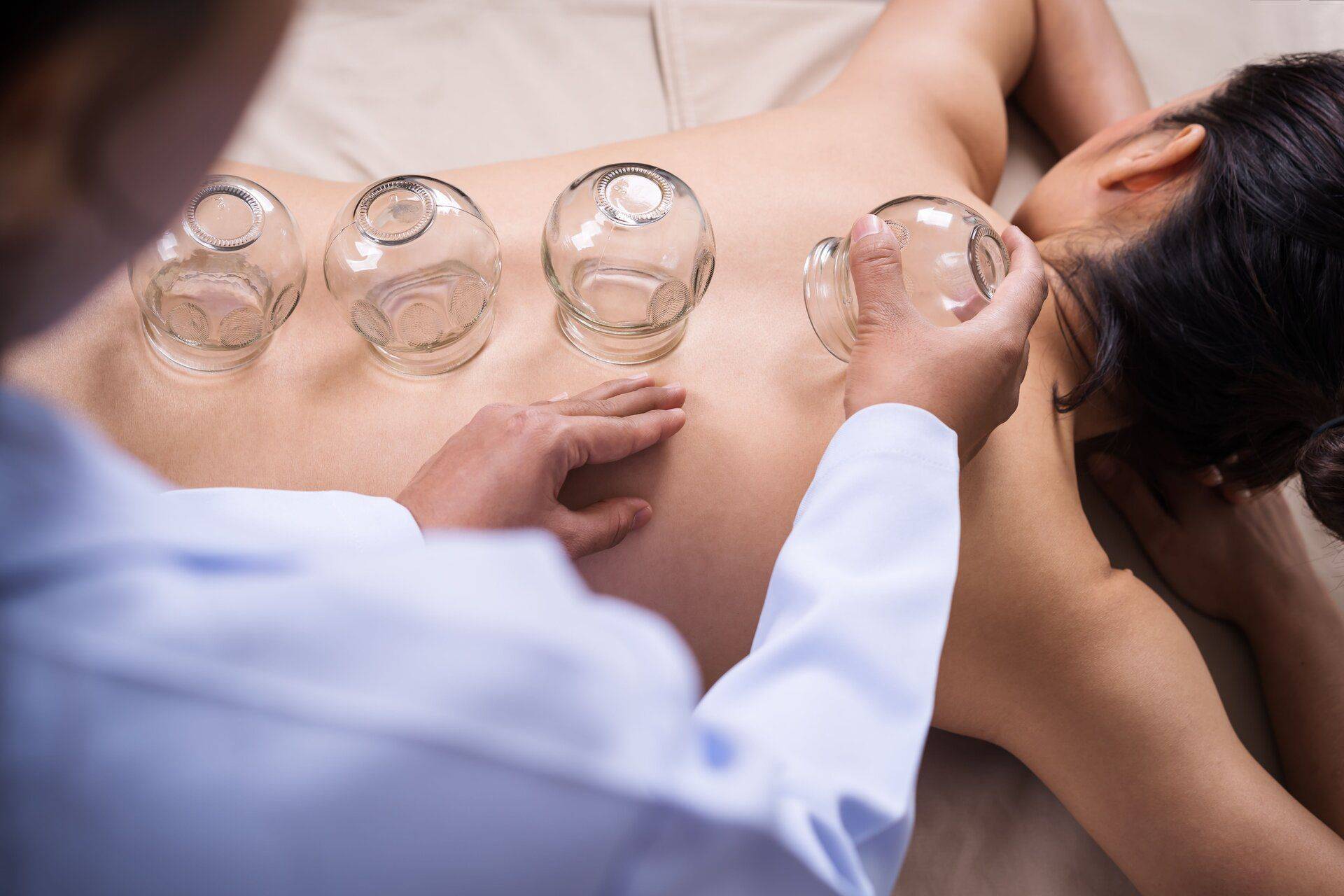 Cupping therapy is a popular Chinese medicine treatment method. Let's unveil the mystery of TCM cupping therapy together!
Last update: 28th March 2023
Cupping Therapy is an ancient alternative treatment that can be dated back to 300 BC. It was used as a treatment for external injuries and pus extraction initially. As time went by, the technique integrated with Chinese medicine (TCM) theory and became one of the most popular TCM treatment procedures these days — cupping therapy. In this article, we are going to unveil the mystery of cupping for you.
What is cupping therapy?
Cupping is a kind of alternative therapy often performed by Chinese medicine practitioners. During cupping therapy, glass cups are placed on the skin to create suction. Such topical suction can facilitate local blood flow, speed up blood and lymphatic circulation, promote sweating, relieve muscle tension and so on. Chinese medicine believes that cupping's suction also facilitates Qi and blood circulation, and dredges the meridian-collateral system (a pathway system that Qi flows through). By improving local blood, oxygen, nutrients and Qi supply, cupping relieves muscle tenderness, treats chronic pain, repairs cells and tissues.
Cupping therapy procedures
During the therapy, glass cups are placed on the patient's skin to create topical suctions by either air pump or the heat of a fire. By vacuuming the cup, local skin and muscle would be drawn upward and outward. The cup will then be left in place for a few minutes (at most 15 minutes), during which there would be a sensation of heat and tension as well as facial redness due to vasodilation.
Towards the end of the treatment, the cups will be removed, leaving minor bruises and red marks on the applied area. Bruises and red marks will normally fade in a few days.
Depending on the specific treatment objectives, practitioners may suggest different cupping approaches. There are 5 slightly different types of cupping therapy, namely:
Dry cupping: Cupping suction only.
Wet cupping: Promotes mild bleeding by suctioning cups on tiny cuts.
Moving cupping: The cup is set at the target area with lubricants on the skin surface, the therapist then slides the cup across the area like massaging.
Flash cupping: This kind of cupping does not involve the retention of cups. During flash cupping, the cup is applied to the skin surface quickly and repeatedly with a minimum retention period.
Acupuncture cupping: Cupping is performed following acupuncture treatments.
Our advisors help you save time, money & worries. Contact us!
What are the benefits of cupping therapy?
In Chinese medicine, cupping is often applied to promote Qi and blood circulation, warm up and dispel "wind" (a pathogenic factor in TCM views), dehumidify the body, dredge the meridian system, stimulate acupressure points, detumesce and relieve pain.
Since tropical suction of cupping usually covers acupressure points, cupping therapy can be carried out separately or in conjunction with Acupuncture. Cupping can treat a number of diseases and physical conditions, such as:
Oedema
High blood pressure
Varicose vein
Low back pain
Osteoarthritis
Adhesive capsulitis
Tenosynovitis
Any kind of muscle strain
Other soft tissue strain
Apart from the above conditions, a placebo effect of cupping is also suggested to relieve anxiety, depression, eczema and acne.
Side effects of cupping therapy
While local red marks are typically left as traces after cupping, they normally go away in a few days. Side effects are not common for cupping therapy, but some individuals may experience rare side effects like:
Pain: There may be mild discomfort or pain sensation around the cupping area.
Bruise: Minor bruises may occur at the cupping area after the treatment. They usually go away in a few days.
Burns: Burns only occur when the cupping procedure goes wrong. When the cups remain on the skin for too long (more than 15 minutes) or the cups are placed on the skin with fire or hot alcohol inside, it may cause burns.
Skin infection: Skin infection is uncommon. It may occur when the cupping procedure is not taken properly, for example when the cups or your skin surface are not sanitized properly.
Increased heart rate: Certain heart conditions, such as increased heart rate, atrial fibrillation and increased blood pressure, may occur in patients with cardiovascular diseases.
Coma: People who are over-stressed or tired, over-eaten or consumed alcohol may feel dizzy or even pass out during cupping.
How Alea can help you save on insurance
Precautions for cupping therapy
Cupping therapy is a treatment method that should only be conducted by registered Chinese medicine practitioners or qualified health professionals. Here are some reminders for people who are taking cupping therapy:
Groups that must not receive cupping therapy
Children under 4 years old.
Bleeding diathesis: Patients with bleeding tendency should not receive cupping therapy to prevent uncontrolled bleeding.
Dermatosis: People with skin problems, especially infectious skin diseases, cannot receive cupping.
Heart Failure: Atrial fibrillation patients or people with a high risk of heart failure should avoid cupping.
Epilepsy: Patients with epilepsy history are not recommended to try cupping therapy.
Fever: People under high fever or even heat stroke must not use any cupping.
Here are some conditions to be assessed before cupping
Elderly: Elderly aged 60 or above should consult medical professionals before cupping.
Chronic diseases: For patients with chronic diseases, such as hypertension, diabetes, obesity, etc., please ask for doctors' or TCM practitioners' advice before cupping.
Some body parts should be kept away from cupping
Pregnant women: Cupping therapy at the abdomen and lower back area must be avoided during pregnancy.
Hairy areas: To prevent hurting hair follicles, do not apply cupping at hairy areas.
Ulcer: Body parts with ulceration should avoid cupping.
Allergic areas: Body parts in allergy, especially those with local inflammation, should be avoided.
Fracture: Body parts with bone fractures are not suitable for cupping therapy.
Precautions after cupping therapy
Shower after 2 hours: As cupping therapy facilitates local blood flows and promotes sweating, shower right after cupping may make one susceptible to cold. Please do not shower within 2 hours post-cupping.
Besides, cupping therapy should not be taken consecutively within a short period (2 days consecutively). Wait until the bruises and marks of the previous course fade away before taking the next course.
Where can I get cupping therapy?
In Hong Kong, cupping therapy is often offered by registered Chinese medicine practitioners. Cupping treatments are available at the following local Chinese medicine clinics:
Cupping therapy in the public sector In Hong Kong
In Hong Kong, there are 18 Public Chinese Medicine Clinics for Training and Research operated jointly by Hospital Authority, non-governmental organizations and local universities. They all provide the public with Chinese medicine, acupuncture and cupping therapy services.
Cupping therapy in the private sector
Here is a list of some private TCM clinics offering cupping therapy:
---
HKU Specialist Clinical Centre for Teaching and Research
Address: 10 Sassoon Road, Pokfulam, Hong Kong
Phone: 3917 6433 / 2872 7041
---
HKU Clinical Centre for Teaching and Research (Central)
Address: Room 703, The Galleria, 9 Queen's Road Central, Hong Kong
Phone: 3169 3170 / 3152 2139
---
CUHK Chinese Medicine Specialty Clinic cum Clinical Teaching and Research Centre
Address: 1/F, Sino Building, Chung Chi College, CUHK, NT, Hong Kong
Phone: 3943 9933 / 2603 7203
---
Acupuncture, Chinese Medicine & Herb Clinic Hong Kong | Healthwise Chinesemed
Address: Suite 602-3, Prosperous Building, 48-52 Des Voeux Road Central, Central
Phone: 2526 7908
---
Albert Place Practice Hong Kong Acupuncture and Chinese Medicine Clinic
Address: 1103 Luk Yu Building, 24-26 Stanley Street, Central
Phone: 2234 9932
---
Address: Rm 602, Yu Yuet Lai Building, 43-55 Wyndham Street, Central
Phone: 2541 8600
---
Address: 2705, 27/F, Universal Trade Centre, 3-5 Arbuthnot Road, Central
Phone: 2530 3315
---
Address: 9th Floor, 1 Duddell Street, Central
Phone: 2537 6898
---
Dr. Susan Jamieson Integrative Medical Practice
Address: Unit 1300, Asia Standard Tower, 59-65 Queen's Road, Central
Phone: 2523 8044
---
Quality Chinese Medical Centre
Address: 7/F, Golden House, 28 Pottinger Street, Central
Phone: 2881 8267
---
Address: 9/F Li Dong Building, 9 Li Yuen Street East, Central
Phone: 2537 1118
---
Chinese Medicine Centre, St. Teresa's Hospital
Address: G/F, Main Block, 327 Prince Edward Road, Kowloon
Phone: 2200 3109
---
Atlas Chinese Medicine & Physiotherapy Centre
Address: Flat 01, 22/F, The Righteous Centre, 585 Nathan Road, Mong Kok, Kowloon
Phone: 2386 6388
---
Bright Way Chinese Medicine & Acupuncture
Address: 6/F, United Bank Building, 18 Tai Po Road, Sham Shui Po
Phone: 2616 9885
---
Eu Yan Sang Premier Chinese Medicine Centre
Address: 6/F, The Sharp, No.11 Sharp Street East, Causeway Bay
Phone: 2574 9133
---
Joyful and Health Chinese Medicine Centre
Address: 11 locations around Hong Kong, see address here
Phone: 2503 3699
---
Wilson T.S. WANG Chinese Medicine Day Services Centre
Address: 4-6/F, Hawkins Wing Tung Wah Hospital, 12 Po Yan Street, Sheung Wan
Phone: 3742 0333
How much does cupping therapy cost in Hong Kong?
At the public TCM clinics, there is a consultation fee of $120 for each visit under government subsidized service, while that of non-subsidized services ranges from $130-180. Cupping therapy is usually performed along with acupuncture treatment and diagnosis at a range of $210-430 per course.
On the other hand, the cost of cupping therapy at private TCM clinics can be widely variable, with most of them ranging from $200-1500 per session including consultation fee and cupping treatment. Please contact corresponding clinics before your visit for the latest information.
*All amounts are in HKD and were last updated in June 2021. No responsibility is accepted for any inaccuracies, errors, or omissions. It is always best to call ahead to make sure the information is accurate.
Does insurance cover cupping therapy?
In Hong Kong, cupping therapy is mostly provided by registered Chinese medicine practitioners. According to Alea, most local medical insurance plans cover Chinese medicine under outpatient benefits. Beware that such coverage is generally subject to a reimbursement limit per visit and limited to a fixed number of visits per year. As for international health insurance policies, Chinese medicine is also reimbursed under outpatient benefits and most often subject to a sub-limit under Complementary medicines. Beware of sub-limits and whether your plan requires the practitioner to be registered with the Chinese Medicine Council of Hong Kong. Depending on the plan and insurer, a GP referral letter may be required to receive reimbursement. If you have health insurance questions, contact Alea's advisors at hello@alea.care or 2606 2668.
Our advisors help you save time, money & worries. Contact us!
Looking for life or health insurance for yourself, your family or your team?
Do you already have an insurance policy? You could find a better plan!
Alea brings you choice, unbiased advice and outstanding service, with access to 100+ options from 25+ insurance companies. If you already have an insurance policy, switching insurance policies with Alea doesn't cost you a thing.
Get free quotes with us today.
An advisor will be in touch to answer all your questions!
---
This article was independently written by Alea and is not sponsored. It is informative only and not intended to be a substitute for professional advice and should never be relied upon for specific advice.