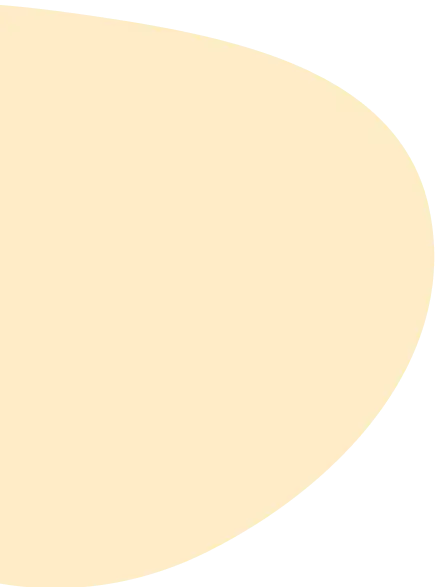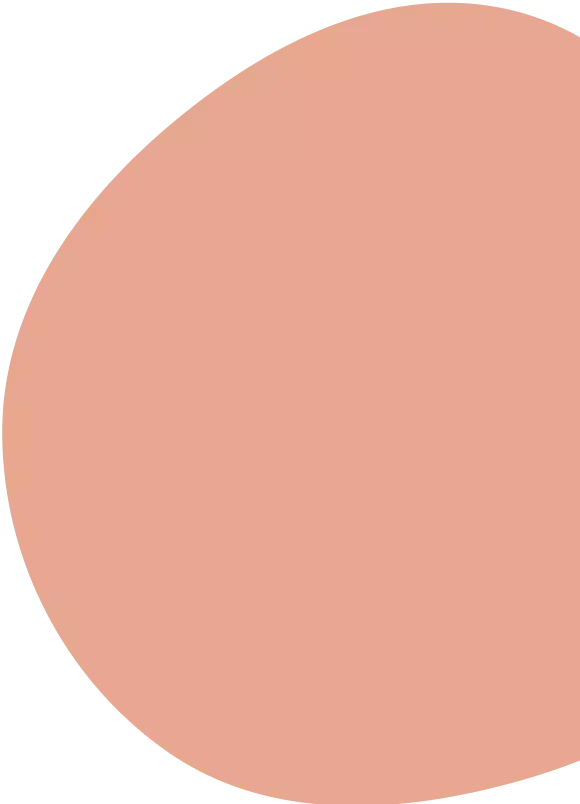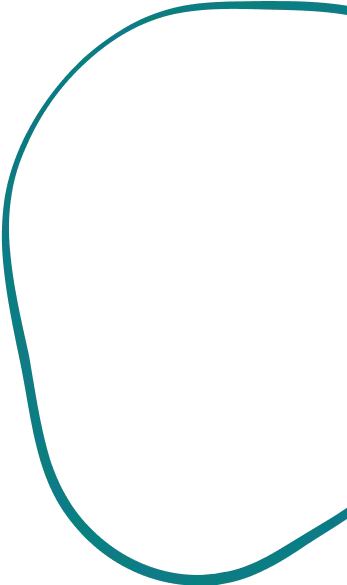 Reviewed by a licensed advisor
Your Comprehensive Guide to Getting Braces in Hong Kong
With the right information and advice, you can get a better understanding, stress less beforehand and be more at ease throughout the process of getting braces. Read on to find out.
Last update:
26th June 2023
Reviewed by a licensed advisor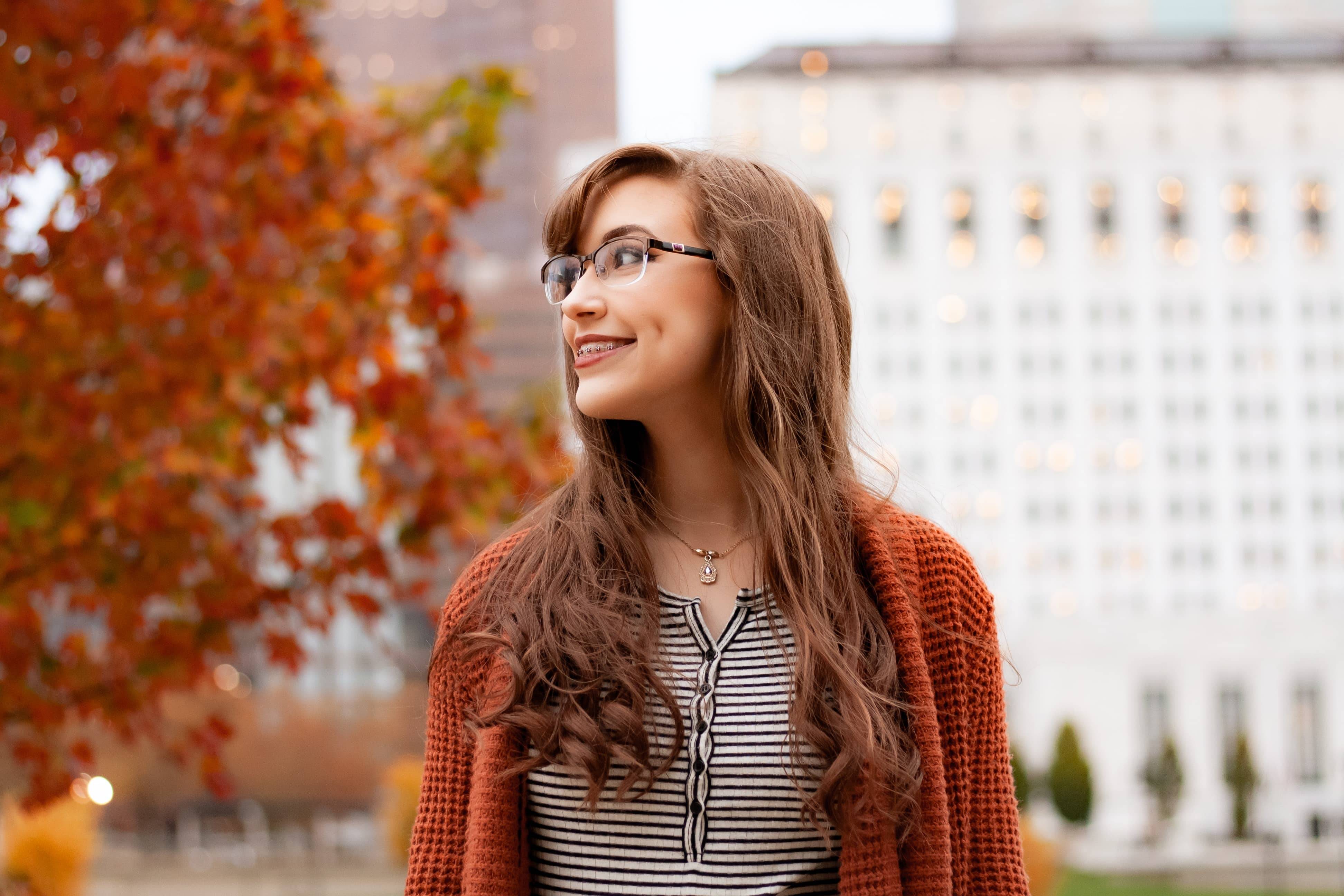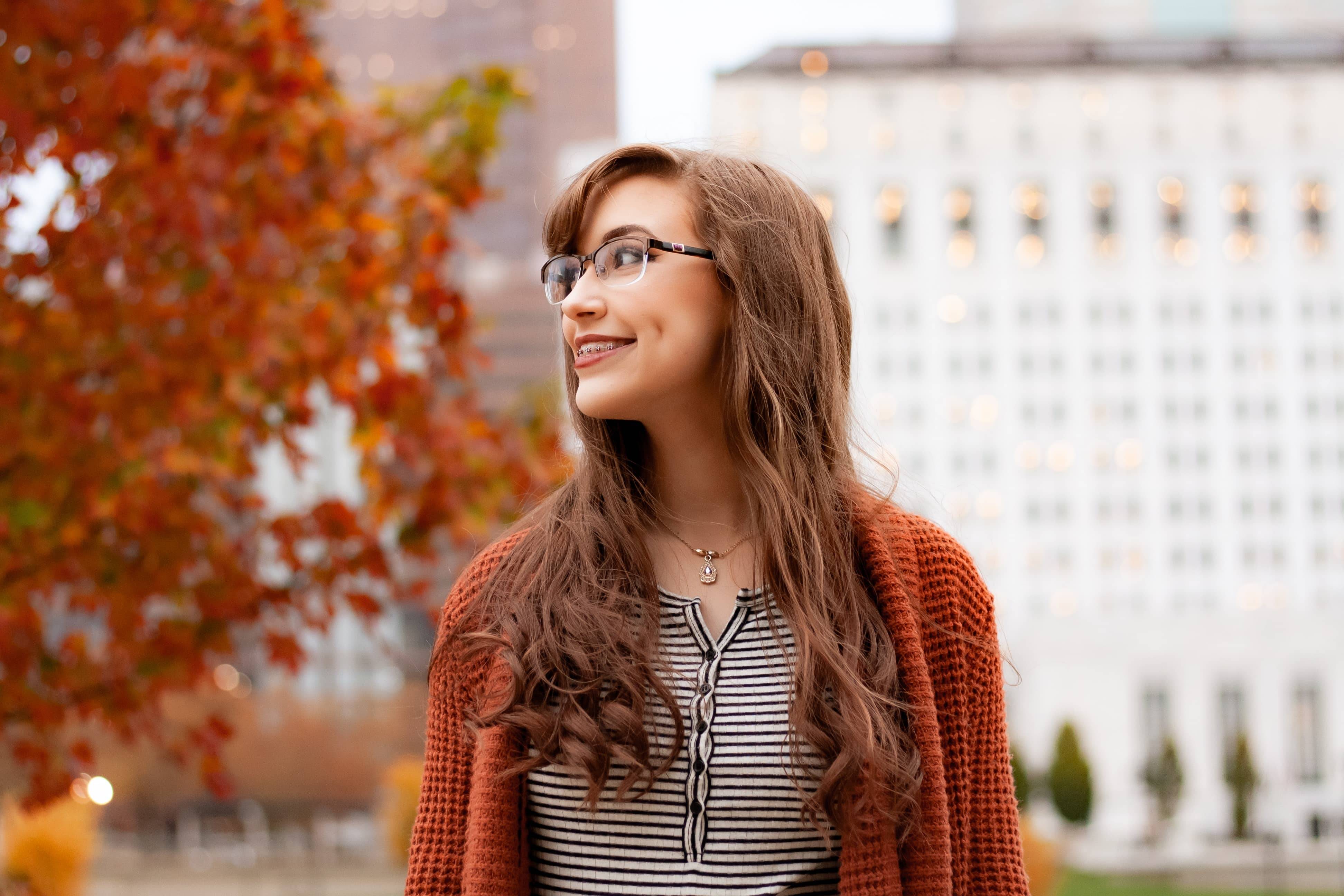 With the right information and advice, you can get a better understanding, stress less beforehand and be more at ease throughout the process of getting braces. Read on to find out.
Last update: 26th June 2023
Considering getting braces for a smile makeover and better oral health?
Getting braces might seem like a prolonged and daunting experience but it can be a milestone in life. It is completely normal if you have concerns and are not sure what to expect regarding the procedure and costs before your first appointment, as there are tons of orthodontic treatments — and results on the market.
With the right information and advice, you can get a better understanding, stress less beforehand and be more at ease throughout the process. Read on to find out.
Why do I need braces for my teeth?
When contemplating getting braces, questions like "do I really need braces?", "are they the right choice for me?" may have crossed your mind.
The "why" for wearing braces varies from person to person, it can be as simple as an appearance tune-up. In most cases, dental braces are not just for aesthetics and you may need them for a number of reasons. Apart from noticeably crooked, overlapping, crowding, or misaligned teeth, the most common reason is malocclusion (also known as a "poor bite"). Malocclusion occurs when the sizes of the top and bottom jaws are different, and it comes in two types: overbite (i.e. upper jaw is larger) and underbite (i.e. lower jaw is larger). By wearing braces, your teeth will be slowly straightened and aligned to attain a normal bite.
When do I need braces?
The prime time for teeth-straightening is before age 18. Although braces treatment is most popular among children and teenagers, many adults and seniors are fitted with braces as well. However, it does hold different benefits in different periods:
Baby teeth eruption (age 6)
By age 3, most children would have attained a full set of primary (baby) teeth while their jaws keep growing to make room for the permanent (adult) teeth.
For children experiencing fibrous dysplasia (i.e. abnormal jaw development) or severe incisor underbite, it is opportune to get braces when baby incisors (front teeth) are shed and the permanent ones start to grow. Braces treatment at such an early age can assist in normal growth and prevent disruption to other teeth and oral tissues.
Teeth transition (age 8-12)
In general, teeth transition is the most suitable time for braces treatment. As both the shedding baby and growing adult teeth coincide in the oral cavity, the newly grown ones are susceptible to uneven alignment due to rapid eruption. Getting braces in this period can thereby lay a strong foundation for teeth development and prevent permanent teeth deformation stemming from unhealthy habits.
Adult teeth period (age 12-18)
After most permanent teeth are in and set, having braces treatment would be less prone to disruptions and relatively more stable.
Never too late to get braces (age 18 onwards)
Adults of all ages can benefit from orthodontic treatments. It is common for people to opt for braces in adulthood to fix teeth issues that can boost confidence. There is no age limit for getting dental braces (except in the broader sense where children should avert braces placement on their baby teeth), so there is no need to feel that you have missed the "golden" time and be put off by your age.
Main types of braces: pros & cons
When it comes to braces, the first thing that springs to mind is probably the bulky metal, train-track ones, but there are actually different types of braces and treatment methods available, catering to the unique needs and goals of each individual.
We have looked into the 5 main types of braces — their pros and cons for you:
1) Metal braces
Tied by metal brackets and stainless steel archwires, metal braces are exactly the traditional braces that you have come to know.

Pros
Cons
- Most cost-effective and used by most children and teenagers

- Once attached, there is no need to remind one to wear braces

- For customization, the elastic bands come in a variety of colors other than silver to choose from
- The most obvious form of braces
- Require good care and oral hygiene throughout the treatment
Note: To move the teeth, dentists would adjust the wire to move your teeth during your appointments every 4-8 weeks.
2) Ceramic braces
Known as clear braces, ceramic braces are in the same size and shape as the traditional braces. However, to reduce the visibility of the braces, the brackets are either clear or mimic the color of the teeth. Clear wires might also be available.
Pros
Cons
- Visually far less invasive than metal braces
- Faster results than clear aligners (e.g. invisalign)
- Costlier than metal braces
- More care is required since brackets stain easily
3) Self-ligating braces
It is hard to identify this type of braces since it typically looks similar to traditional braces in the metal or clear form. However, a specialized clip replaces the typical use of elastic bands to connect the archwire to the brackets, with less friction and pressure applied onto the teeth.
Pros
Cons
- Faster to move the teeth
- More comfortable due to smaller brackets
- Easier to clean (e.g. food are less likely to be trapped in the brackets)
- Shorter and fewer adjustment appointments without the need
- to change out elastic bands
- May move teeth less precisely
- Less effective in moving or rotating larger teeth due to smaller brackets
- Costlier than traditional braces for complicated cases
- May require repair for malfunctions (e.g. breaking and getting stuck) that slow down treatment
4) Lingual braces
As the least common form of braces, lingual braces actually look and feel the same as traditional metal braces. The only difference is that they are placed behind rather than in front of the teeth.
Pros
Cons
- Hidden in plain sight
- Expensive
- Hard to clean
- Severer initial discomfort
- Difficult routine adjustments & lengthier dental checkups
5) Invisalign & other Clear aligners
Without any metal wires or brackets, these clear aligners take a light, discreet form — made of strong plastic or acrylic material, tailored to fit the teeth snugly while controlling teeth movement gradually.
They are usually used to treat mild or moderately crowded teeth, or minor spacing issues. For severe cases, it should be substituted by complex treatments instead.
While Invisalign has been the most known option, other common types of clear aligners include 3M Clarity aligners and Clear Correct aligners.
Pros
Cons
- Transparent, visually invisible
- Removable for eating, teeth brushing and flossing after meal
- Easier to keep clean
- Reduce associated pain by preventing tooth wear from grinding, irritating gums and cheeks
- Among the most expensive choices
- Not suitable for all cases & only available for adults and teens
- Easily lost
- Costly replacements
- Take longer to achieve results compared to traditional braces
Note: Orthodontists generally recommend wearing aligners for 20 hours at minimum per day for optimal results. Each aligner is removed and replaced every 2-3 weeks to make slight adjustments of teeth position over the treatment.
How Alea can help you save on insurance
Our advisors help you save time, money & worries. Contact us!
How do braces work: A step-by-step process
In the initial consultation, a comprehensive oral examination (including X-ray check of the teeth ) will be performed before orthodontists discuss the treatment options with you to address the identified problems. Orthodontists will make plastic molds for your mouth so that custom-made braces can be attached once you have decided on the type.
Note: For severe cases of crowded teeth, teeth extraction or shaving may be needed to make room for the braces.
The first week upon placement of braces is the tenderest time, you will feel discomfort and mild soreness as your teeth get used to the braces. It is important that you attend all the routine adjustment appointments to enforce a constant, steady pressure on your teeth throughout the treatment for correct alignment.
After the removal of braces, you must wear a retainer daily so that your teeth don't move out of the newly corrected positions. The average duration required for wearing a retainer is about 12 months.
The whole process falls somewhere between 6 months and 3 years, depending on the braces choice, teeth conditions and complexity of the orthodontic treatments.
How much do braces cost?
Generally speaking, the cost for traditional braces averages at HK$30,000. While some new forms of invisible braces on the market cost less than HK$15,000, clear aligner trays prescribed by clinics are more expensive, with the average cost starting at HK$40,000.
Note that there may be top-up fees for the treatment depending on its complexity, duration, number and extent of teeth to be moved. For treatment at a private dental clinic, the total costs including braces and treatment may exceed HK$5,000.
Does insurance cover the costs of braces?
According to Alea, orthodontic care is rarely covered by health insurance in Hong Kong, except under a few high-end international plans, which often come with benefit caps, waiting periods and age requirements. Even under such plans, cosmetic work such as braces for crooked teeth is usually not covered unless the procedure is deemed medically necessary by an orthodontist. Be sure to read through the coverage to ensure you are aware of what is included and what is not.
Orthodontists & braces dental treatment in Hong Kong
**Ultimately, it comes down to your budget and personal needs to find the best braces treatment. Talk to an orthodontist about all the options available to learn what works best for you.
Please be aware that public dental clinics and health centers in Hong Kong do not provide braces treatment but only emergency dental care. If you wish to get braces in Hong Kong, you can choose a professional service from the list of registered specialists in Orthodontics under the Dental Council of Hong Kong. Below are some specialized clinics for your consideration:
Bayley & Jackson Dental Surgeons 庇利積臣牙科醫務所
They have 5 locations in Central, Repulse Bay, Tsim Sha Tsui, Mongkok and Shatin. You can find them here.
Address: Podium Level, 2/F, 210-218, Jardine House, 1 Connaught Place, Central
Phone : 2526 1061
---
Health & Care Dental Clinic 恒健牙科醫療集團
You can find all their addresses in Kowloon, the New Territories and Lantau Island here.
Address: Unit 08-10, 9/F, China Insurance Group Building, 141 Des Voeux Road Central, Central, (Main Entrance at 73 Connaught Road Central).
Phone: 2666 6082
---
They have 11 clinics across Hong Kong Island, Kowloon and the New Territories
Address: Room 2010-12, Melbourne Plaza, 33 Queen's Road Central, Central
Phone: 2810 5066
---
They have 7 clinics in Hong Kong. Click here to see all the Dr. Smile locations in Causeway Bay, Sai Wan, Tsz Wan Shan, Lam Tin, Tin Shui Wai and Tuen Mun.
Address in Causeway Bay: G/F, Wah Hen Commercial Centre, 383 Hennessy Road, Causeway Bay
Phone: 2366 6610
---
Smith & Jain Dental and Implant Practice
They are part of the Diestel Dental Group, which has 5 other dental practices in Hong Kong in Discovery Bay, Central and Tung
Address: 7/F Room 703, Century Square, 1 D'Aguilar Street, Central
Phone: 2526 2383
---
They have 5 clinics in Hong Kong in Causeway Bay, Central, Kwun Tong, Mongkok and Tsim Sha Tsui. You can find on their website a useful "Dental Health Corner" with explanations on various conditions.
Address: 13/F, 10 Pottinger Street, Central
Phone: 2854 2212
---
Click to view full practical guide to dentists in Hong Kong.
FAQs
What are the benefits of braces treatment?
Braces are meant to help align your teeth and jaw, which eventually bring about tons of aesthetic and oral health benefits. Common problems treated by braces include: crooked, overlapping, crowding or misaligned teeth, overbite, underbite, etc.
When is it too late to get braces?
Simply put, it is never too late to get braces if you need it. While the best time to get braces is before adult teeths are in, adults of all ages can benefit from orthodontic treatments. There is no age limit for getting dental braces, except in the broader sense where children should avert braces placement on their baby teeth.
How long does braces treatment take?
The whole braces treatment falls somewhere between 6 months and 3 years, and varies from person to person, mostly depending on the braces choice, teeth conditions and the complexity of orthodontic treatments.
Our advisors help you save time, money & worries. Contact us!
Looking for life or health insurance for yourself, your family or your team?
Do you already have an insurance policy? You could find a better plan!
Alea brings you choice, unbiased advice and outstanding service, with access to 100+ options from 25+ insurance companies. If you already have an insurance policy, switching insurance policies with Alea doesn't cost you a thing.
Get free quotes with us today.
An advisor will be in touch to answer all your questions!
---
This article was independently written by Alea and is not sponsored. It is informative only and not intended to be a substitute for professional advice and should never be relied upon for specific advice.