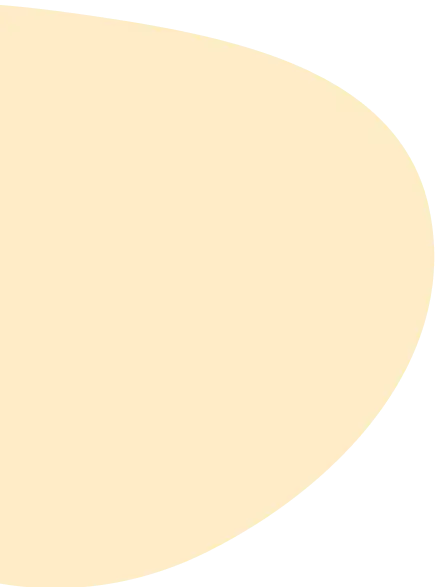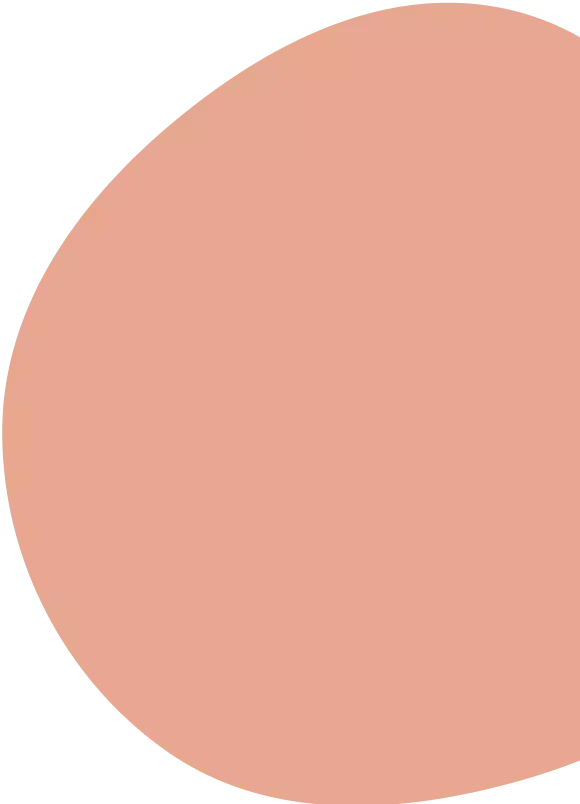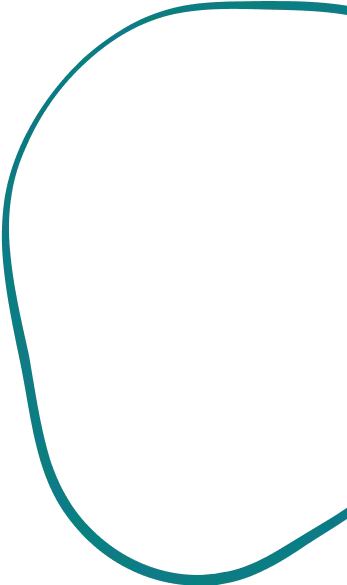 Reviewed by a licensed advisor
Plastic Surgery: What to Know Beforehand?
Fancy smoothened wrinkles, slimmer and sharper profile, or simply want to reverse the clock on your appearance? Here is the truth behind the "glow up".
Last update:
26th June 2023
Reviewed by a licensed advisor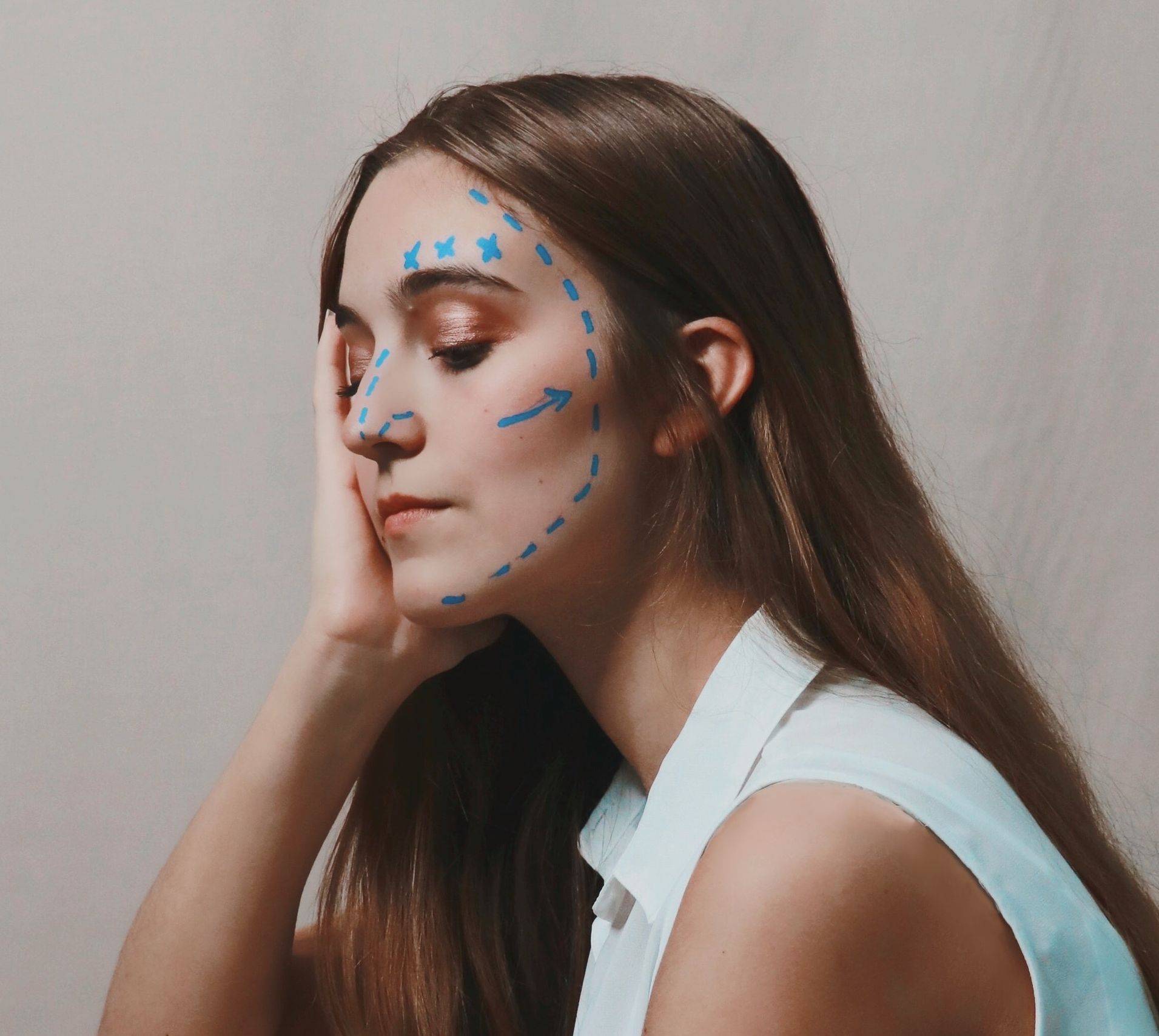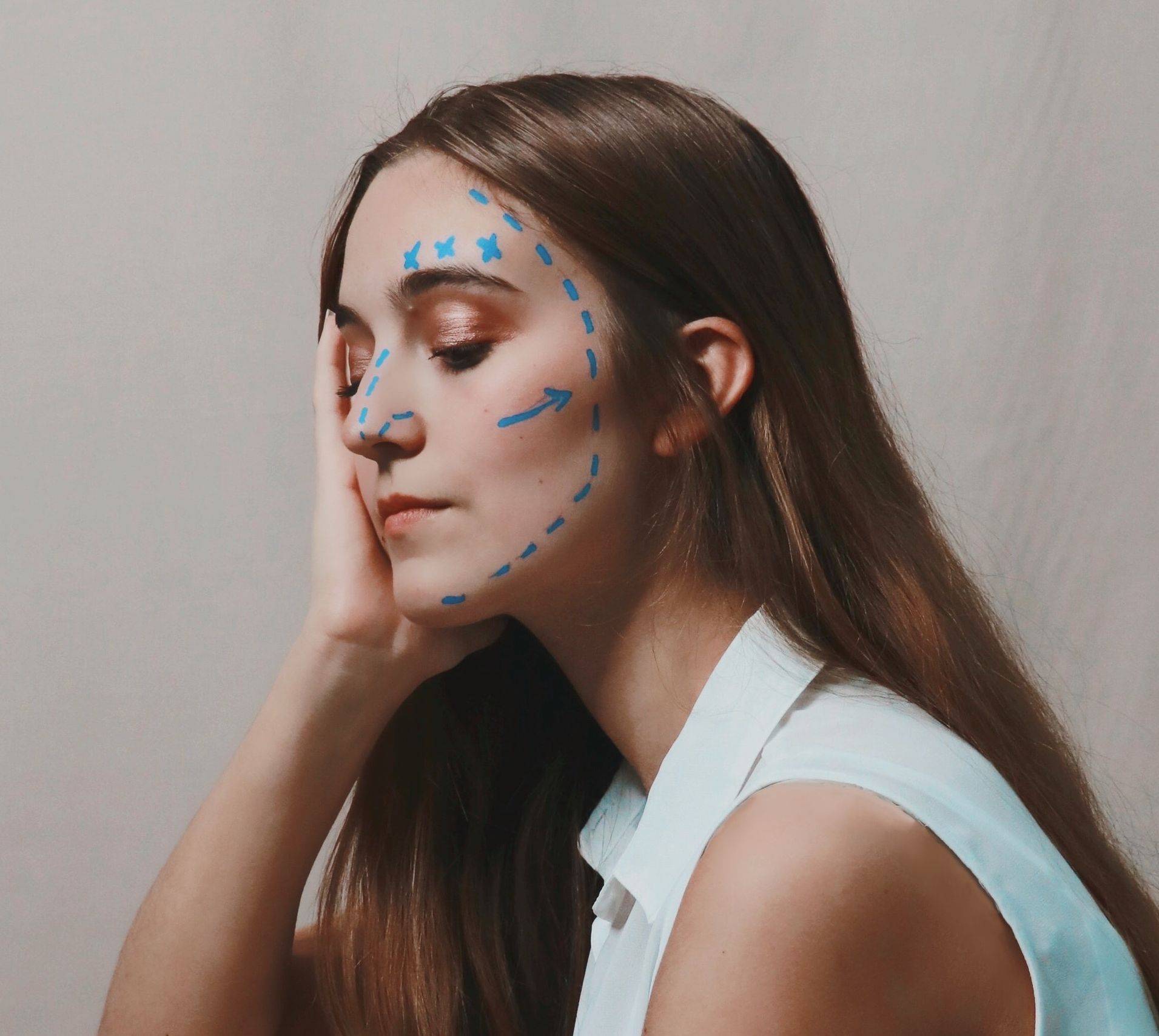 Fancy smoothened wrinkles, slimmer and sharper profile, or simply want to reverse the clock on your appearance? Here is the truth behind the "glow up".
Last update: 26th June 2023
Whether it is drastic transformation or more subtle, injectable rejuvenation procedures like fillers and Botox, the pandemic has created a boom in the plastic surgery industry.
Perfection fixation affects regular folks just as much as Hollywood actors and actresses — it is deep-rooted in all of us. Plastic surgery has emerged as a quick, fashionable way for us to look our presentable-best. However, it is important that you pause a moment and contemplate the safety precautions before you consent to go under the knife to change the way you look.
Here Alea helps you keep the hazards, procedures, costs and insurance coverage in perspective.
Note: This guide does not aim to be exhaustive. It is informative only and based on our independent research.
Overview: plastic surgery and cosmetic surgery
Many people equate plastic surgery to cosmetic surgery. While they both promise transformative results with smoother and more charming profiles, they can be intrinsically different. Cosmetic surgery is an unconventional branch of medicine because it can treat areas (head, neck and body) that function properly for appearance enhancement and anti-aging purposes.
On the other hand, reconstructive plastic surgery is not by choice but largely necessary. It is a medical specialty centering on reconstructing facial and body defects from birth disorders, trauma, burns, and diseases. It is intended to address only dysfunctional areas, such as missing or damaged tissue and skin, for physical restoration and rehabilitation.
Either case, surgical procedure is not a choice to take lightly.
Types of plastic surgery
Plastic surgery is not just about getting a facelift, it can be performed on all areas of your body, catering to different needs for people of all ages:
Head, face and eyes: including facelift, forehead lift, eyelid lift, ear reshaping, facial implants, lip augmentation, hair transplants, nasal surgery, nose reshaping, craniosynostosis
Mouth and teeth: mainly oral and maxillofacial surgery for problems like cleft lip and cleft palate
Breasts: breast augmentation, breast reconstruction, breast lift and breast reduction in men with gynecomastia
Abdomen: such as tummy tuck, liposuction
Hand and upper limb
Skin: including Botox/ filler injections, dermabrasion, plumping or collagen/ fat injectable fillers (e.g. butt implant), chemical peels, laser resurfacing, vein (e.g. leg veins) removal, scar modification, tattoo removal, cellulite treatment,
Reproductive organ: such as vaginal rejuvenation
The effect may last for 5-10 years or potentially up to a lifetime with a healthy lifestyle.
Our advisors help you save time, money & worries. Contact us!
How does plastic surgery work?
Which procedure do I need?
Apparently, plastic surgery is not just about skin beautification. Different surgical techniques and procedures are required, depending on the area to be worked on. Your doctor will discuss your options with you in detail, post-surgery, additional or revision procedures may be recommended to enhance your overall result. It is sensible to familiarize yourself with the skeletons of how different procedures work first so you can come to the meeting prepared.
Some common procedures are endoscopic surgery, flap surgery, laser surgery, skin graft, tissue expansion.
It is important that you are well-informed of what would happen to your body. If you have doubts and concerns, you are highly recommended to voice them out at an early stage. It would be too late once you are in the operating room.
How long does plastic surgery take?
The length of the surgical procedure depends on the type of surgery and your body, but most procedures should take 1-6 hours. The full 24 hours following the procedure is the time you recover from anesthesia.
For at least 6 weeks after your surgery, additional assistance may be needed to perform regular activities. You should steer clear from intense physical activities and wear a compression garment during your recovery. You can get back on track with daily activities once you feel comfortable doing so.
Soreness from the surgery should subside in a week. Most of the initial swelling would also subside a few weeks after surgery but the wound healing and recovery time can take anywhere between 6-12 weeks. You should plan to take at least 3-14 days off of work.
It takes 3-6 months for the final results of your surgery to take shape and be visible, over the course you will have follow-up appointments with your doctor to ensure recovery is on track.
Plastic surgery: what to expect on the day?
Preparation for the procedure
As you count down to the surgery date, here are some to-dos and don'ts for the big day:
Avoid all kinds of makeup including nail polish
Avoid wearing contact lens
Leave valuables and jewelry behind
Advise the medical staff again of dentures or other prosthetic devices you may be wearing
Better to arrange a ride home after the procedure
Generally speaking, you will have pre-operative photos taken for record. Clear up any remaining doubts in your doctor appointment beforehand.
During the procedure
Plastic surgery procedures requiring general anesthesia or intravenous (IV) sedation are carried out by a hospital anesthesiologist. Other procedures like facial filler injections may be performed in an outpatient setting or physician's office with local anesthesia.
After the procedure
Before you are discharged from the hospital or sent to outpatient surgery, you should receive:
Post-surgical care instructions specific to your procedure (i.e. changing dressings, post-operative medications, follow-up appointments)
Medical instructions and prescriptions, e.g. pain medications and antibiotics
Contact details for future enquiries.
Plastic surgery: complications and risks
You should understand that while bruising and swelling are only temporary, surgical scars may be permanent. That being said, the fear of a failing result is not unfounded – no one can guarantee the cosmetic outcome. This is why it is crucial to clarify the details, take into account all the pros and cons with your doctor ahead of time.
Realistic expectations are key. Pursue improvement rather than perfection, and understand that each person would head towards a different result. After the surgery, take the time to process what is going on and if additional follow-up surgeries may be needed to achieve your goals down in the line.
Stay wary of all the risks: unwanted scarring, infections, nerve damage, localized paralysis, hematoma and in the worst case, death.
Regulation of plastic surgeons in Hong Kong
At the moment, there is no specific law in Hong Kong that regulates plastic surgeries despite several accidents. The government proposed a regulatory framework for medical devices in 2017, including those used in cosmetic procedures, where certain medical devices can only be operated by registered medical professionals or under their supervision. The bill has not yet been passed, we are hoping for better patient protection in the years ahead.
Consulting a board-certified plastic surgeon will help to level-set your expectations prior to surgery and ensure the best results for your concern. In Hong Kong, all plastic surgeons are required to complete a degree of MBBS (medicine degree) which takes 6 years, followed by an additional 6-year specialist training program. This program comprises a 2-year fundamental surgical training and a 4-year professional clinical training. To be qualified as a plastic surgeon, doctors must pass an examination upon completing their training. In addition, all registered plastic surgeons should be fellows of the Hong Kong Academy of Medicine and the College of Surgeons of Hong Kong in the Specialty of Plastic Surgery.
Note that it is against the law for a doctor to unduly claim himself or herself as a cosmetic surgeon or aesthetic surgeon.
Ask your plastic surgeon before the procedure
To make it less of a hassle for you, here are some questions you should triple-check/ask the to hold your surgeon accountable:
Is the plastic surgeon registered and qualified?

First and foremost, check your surgeon's credentials to ensure he or she is qualified and registered in Hong Kong. Click here to view the list.
Second, find more about your surgeon's previous experiences and references. The more similar procedures the surgeons have performed, the safer and smoother your surgery may be. Always be on the look-out for red-flags.

Is it necessary and appropriate?

Although there are real-life past references, every patient is different and certain plastic surgeries may not be suitable for you. In the case of cosmetic surgery, it is invasive and has far-reaching consequences. There are plenty of alternatives to "tune up" your appearance, medical surgeries should be your last resort.

From a professional perspective, what are the potential risks?
Are the total costs and breakdown of fees clear?

Charges of operation room, additional staff and materials, etc. can add up to a large sum of money. Get everything clear to plan and manage your budget well.

Are there before-and-after photos?

Images of yourself can be helpful to compare how you looked before the procedure and after, setting a bar in terms of what you expect from the surgery.

What are the important points about recovery?

You should have a rough idea of how long you will be kept waiting before you return to your normal activities.
Plastic surgery: options and costs in Hong Kong
Plastic surgery in private hospitals
It is beyond question that plastic surgery is costly. For your reference, below is a summary of consultation fees and surgical charges for some popular plastic surgery procedures.
Note that there may be additional hospital and doctor's fees depending on your case.
Private hospital
Consultation fee
Facelift
Rhinoplasty
Liposuction
Reconstructive surgery
Matilda International Hospital
Phone: 2849 0111
As per specialist's instruction
$29,000-41,400
(Hospital fee only, does not exclude doctor's fee)
$29,900-42,600
(Hospital fee only, does not exclude doctor's fee)
$20,700-44,200
(Hospital fee only, does not exclude doctor's fee)
n/a
Hong Kong Sanatorium Hospital
Phone: 2575 0211
First: Up to $1,000-2,000
Follow-up: up to $800-1,600
$67,225-188,240
$48,165-182,370
$40,140-126,020
$71,480-173,240
St. Teresa's Hospital
Phone: 2200 3210
(Resident doctors only) $400
Not stated
Not stated
Not stated
Not stated
Union Hospital
Phone: 2608 3388
$700-2,000
Not stated
Not stated
Not stated
Not stated
Please enquire at your clinic of choice for the specific costs.
*All amounts are in HKD and were last updated in December 2021. No responsibility is accepted for any inaccuracies, errors, or omissions. It is always best to call ahead to make sure the information is still up-to-date.
Plastic surgery in private clinics
There are 64 registered plastic surgeons in the city. You can find the official list of registered plastic surgeons in Hong Kong here. The cost of plastic surgery in the private sector is subject to the type of procedure, doctor, location and facilities.
According to our research, the average cost of Botox per region falls in the range of HK$3,000 to $10,000. As for rhinoplasty, it ranges from HK$20,000 to $33,000 on average. Breast augmentation costs HK$25,000-80,000, and HIFU (high-intensity focused ultrasound) costs HK$12,000-$60,000 approximately.
For a comprehensive list of average cosmetic surgery costs in Hong Kong, click here.
Private clinic
Address
OT&P Healthcare (Central Specialists)
Phone: 2824 9112
6/F, The L. place, 139 Queen's Road Central, Central, Hong Kong
Pedder clinic
Phone (Central): 2868 9333
Phone (Tsim Sha Tsui): 2723 1999
Address 1: 4/F, 9 Queen's Road Central, Central, Hong Kong
Address 2: 28/F, 26 Nathan Road, Tsim Sha Tsui, Kowloon
Specialists Central
Phone: 2156 5888
25/F, Unit 2503-05, No.9 Queen's Road Central, Central, Hong Kong
Ying Plastic Surgery Hong Kong
Phone: 2868 2184
Suite 308, Central Building, 1-3 Pedder Street, Central, Hong Kong
Dr. Cheng Ming Shiaw
Phone: 2312 1603
Room 402, 4/F, Hong Kong Pacific Centre, 28 Hankow Road, Tsim Sha Tsui, Kowloon
Dr. Ho Pui Lun
Phone: 2392 9368
Room 706, Argyle Centre, 688 Nathan Road, Mong Kok, Kowloon
Dr. Chan Cho Kwan
Phone: 2316 2686
Unit 602-3, 6/F, Manning House, 48 Queen's Road, Central, Hong Kong
Dr. Ho Chiu Ming
Phone: 2810 9831
Room 615, Bank of America Tower, 12 Harcourt Road, Central, Hong Kong
Dr. Lam Lai Kun
Phone: 2899 2398
Suite 1201, Bank of America Tower, 12 Harcourt Road, Central, Hong Kong
Does insurance cover plastic surgery?
According to Alea, plastic surgery consultations and procedures are only reimbursed by insurance when arising from an accident or medical illness. These medical fees are reimbursed under the surgery and doctor specialist fees. Generally, high-end medical plans will reimburse such consultations in full without any sub-limit whereas local plans usually have doctor specialist limits. As for purely cosmetic or enhancing consultations and treatments, these are explicitly excluded from health insurance policies and therefore not reimbursed.
For any health insurance questions, contact an Alea advisor at hello@alea.care.
How Alea can help you save on insurance
FAQs
Does plastic surgery hurt?
New surgical techniques are making going under the knife less uncomfortable, and an expanding range of minimally invasive treatments, like Botox injections, are making facial work more accessible for more people and becoming part of their regular upkeep. Still, for other invasive procedures, while anesthesia can ensure the actual operation is pain-free, post-procedure pain can be a huge deterrent. You can anticipate some degree of discomfort afterward during the recovery period.
How long does it take to recover after plastic surgery?
Usually, you should not feel sore longer than a week, the peak of inflammation would come around 3 days after surgery, at which point the pain will start relenting. Most of the initial swelling would also subside a few weeks after surgery but the wound healing and recovery time can take anywhere between 6-12 weeks.
What type of plastic surgery procedure is most common?
With plastic surgery gaining traction each year, it is not only popular among women, men are also part of the boom as well. 10 most popular plastic surgery procedures are:
Liposuction
Breast augmentation
Blepharoplasty (eyelid reshaping surgery)
Abdominoplasty (tummy tuck/ lower body lift)
Breast reduction
Rhinoplasty (nose job)
Rhytidectomy (facelift)
Breast lift
Forehead lift
Gynecomastia treatment (reduction of excessive amounts of male breast tissue and fat)
Looking for life or health insurance for yourself, your family or your team?
Do you already have an insurance policy? You could find a better plan!
Alea brings you choice, unbiased advice and outstanding service, with access to 100+ options from 25+ insurance companies. If you already have an insurance policy, switching insurance policies with Alea doesn't cost you a thing.
Get free quotes with us today.
An advisor will be in touch to answer all your questions!
---
This article was independently written by Alea and is not sponsored. It is informative only and not intended to be a substitute for professional advice and should never be relied upon for specific advice.