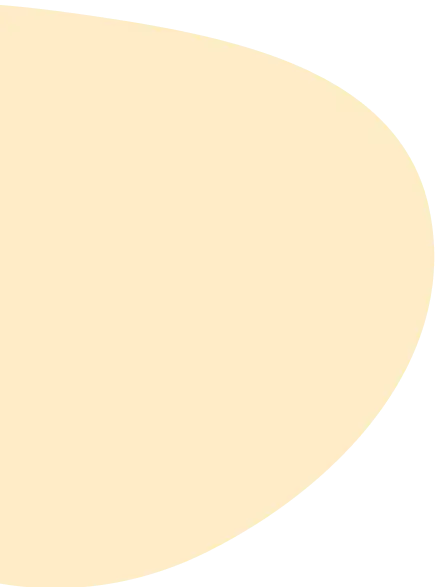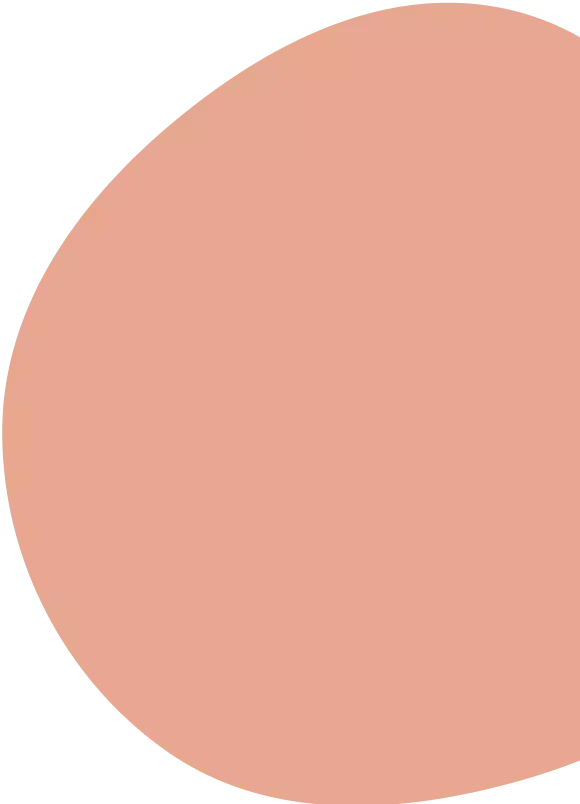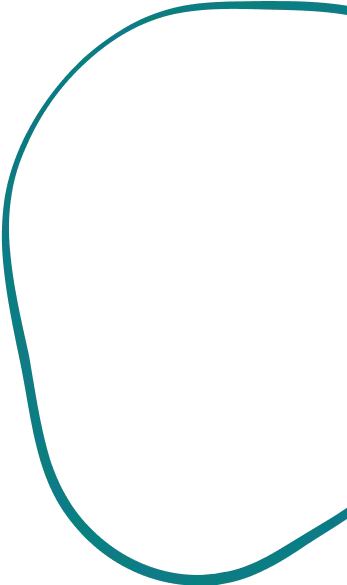 Reviewed by a licensed advisor
Wart Removal: Procedures, Costs, Options and Insurance in Hong Kong
From cryotherapy to duct tape, learn about the different treatments for warts.
Last update:
14th September 2022
Reviewed by a licensed advisor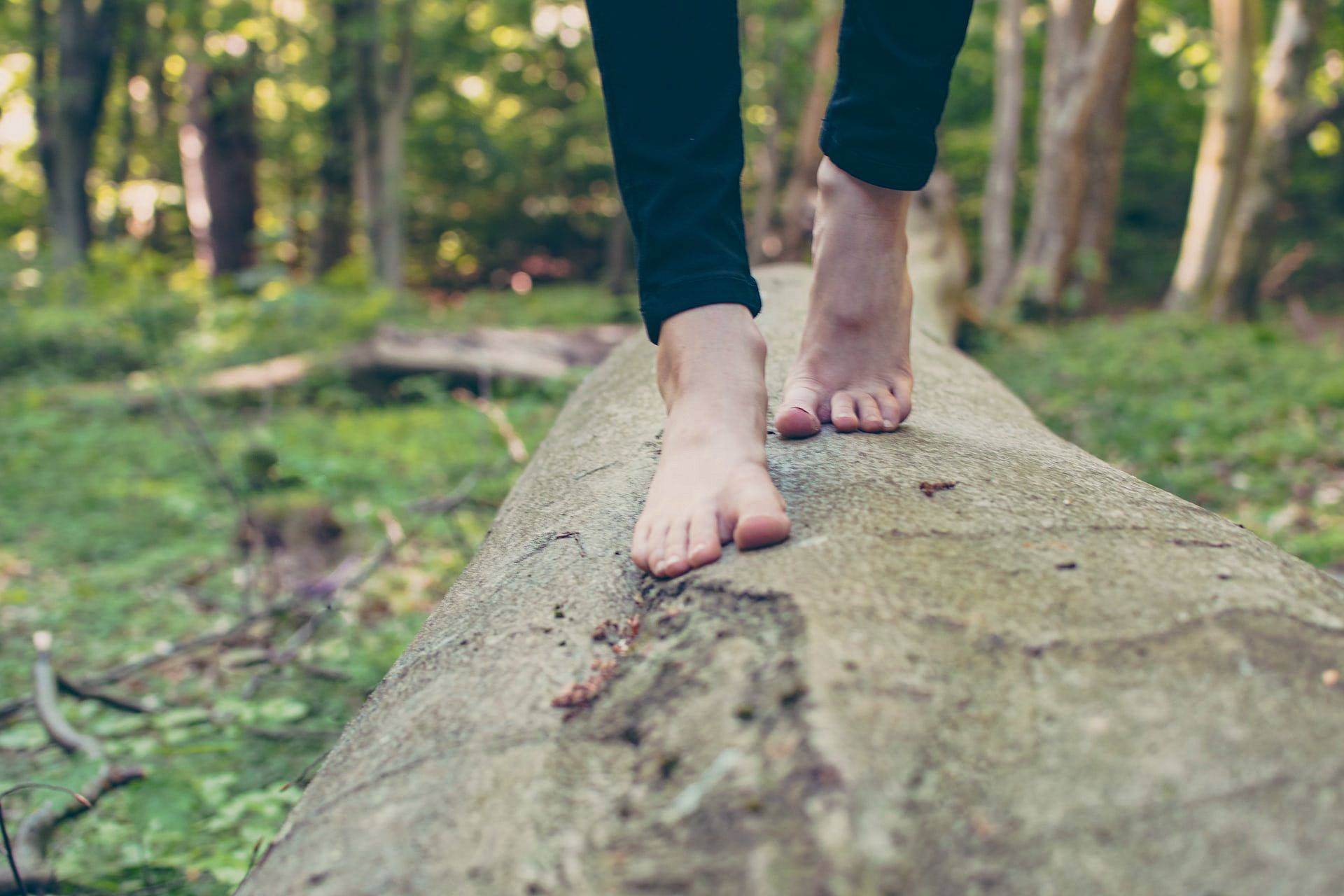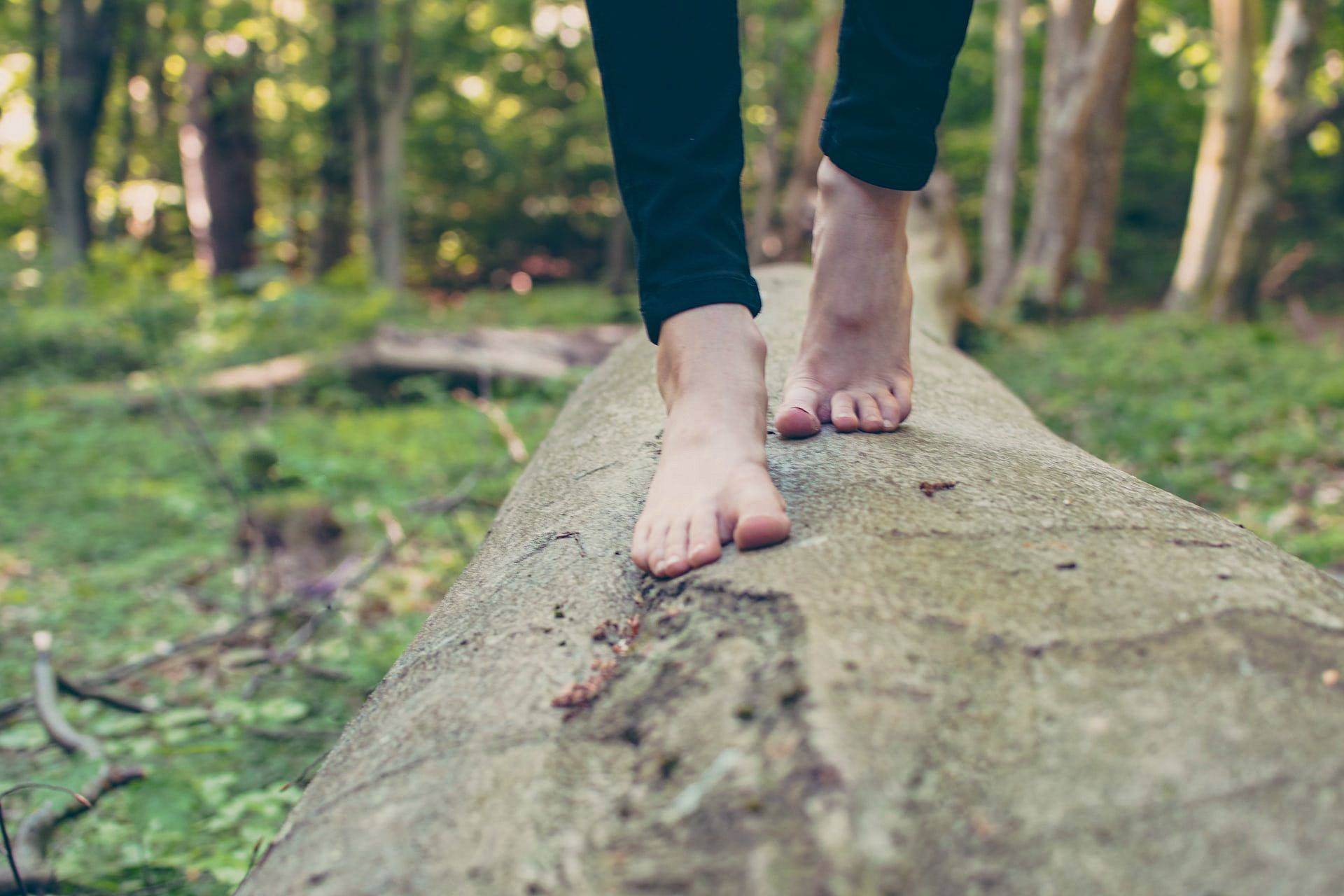 From cryotherapy to duct tape, learn about the different treatments for warts.
Last update: 14th September 2022
Do you have a wart that needs to be removed? Although warts are benign, they might hurt a bit (especially if they're on your feet), or they might make you feel embarrassed. In this article, you will learn all about warts: What causes them? What are the different types? How are they treated?
From cryotherapy to laser therapy, you'll learn about the different wart removal procedures and recovery processes. You'll also get an idea of how much wart removal costs and whether it's covered by insurance. At the end of the article, you'll find a list of licensed dermatologists that provide wart removal services.
What is a wart?
Warts are common non-cancerous raised bumps on your skin caused by the human papillomavirus (HPV). Warts are generally not dangerous, but they are contagious, spreading through direct and indirect contact from person to person and even among different parts of your own body.
Different strains of HPV give rise to different warts. Here are some of the most common types of warts.
Common warts (verruca vulgaris)
5 to 10 mm
Hard bumps, rough, scaly texture with tiny black dots
Commonly found on fingers, hands and feet, but can grow anywhere
Plane warts or flat warts (verruca plana)
1 mm, can grow in large clusters
Smooth, slightly raised brownish or flesh-toned papules
Commonly found on face, neck, arms and chest
Plantar warts (myrmecia)
A few mm to a few cm
Embedded under a thick layer of skin with tiny black pinpoints in a depressed center
Commonly found on feet, especially the soles
Sometimes cause pain, especially while walking or standing (bearing weight)
1 to 5 mm, appearing in clusters of 5 to 15 warts
Flesh-colored, pink or red bumps, may resemble cauliflower
Found in tissues around the genital area but also the mouth and throat
How are warts removed?
In many cases, warts go away by themselves within three to six months. However, there are some treatments you can try at home, and procedures you can undergo in a professional medical setting.
At-home wart treatments: Cream, ointment
Note: If you have diabetes, do not try treating warts on your feet by yourself. Because diabetes can cause you to lose feeling in your feet, there is a possibility you might injure yourself without knowing. Talk to your doctor if this is your case.
Some treatments you can try at home include:
Do not try to self-treat warts on sensitive parts of your body (face, genitals or nostrils).
And do not try to cut or excise a wart by yourself. This can lead to scarring and infection.
Medical wart treatments
For warts that won't go away on their own, you can see a dermatologist. They will determine which treatment is suitable based on the type, size, number, and location of your warts.
Here are the main types of medical treatments for warts:
Cryotherapy
Laser therapy
Cauterization
Surgical removal
Wart removal procedures and risks
Each wart removal procedure is a little different. If you are receiving a treatment that requires local anesthetic, note that the injection of the anesthetic can be somewhat painful.
Cryotherapy (freezing)
Cryotherapy is a quick, common treatment for warts. Liquid nitrogen, which can drop to a temperature of -195°C, is used to destroy the cells in the top layer of your skin. Your doctor will apply liquid nitrogen to your wart with a cotton swab or "cryogun." You might feel a freezing sensation for a few seconds. It may also hurt a little. The procedure only takes a few minutes. A scab will form where liquid nitrogen was applied; the scab will fall off in around a week's time.
There is a high recurrence rate after a single treatment, so you might need several rounds of cryotherapy to get rid of your warts. Most warts require one to four treatments spaced one to three weeks apart.
Risks:
Pain (lasting up to three days)
Scarring
Nerve damage around the wart
Blisters, pain, tenderness and redness
Changes in skin color, especially in darker skin
Not advised for thosewith diabetic foot problems or peripheral arterial disease
Laser therapy
Laser surgery uses an intense, focused beam of light to burn or destroy the wart tissue. You may be given local anesthetic to numb the area being treated, or you may be given general anesthesia, depending on the size, number and location of the warts.
There are several types of laser surgery used for wart treatment, including pulsed-dye laser and carbon dioxide laser (CO2 laser).
During the laser procedure, it might feel like somebody is snapping a rubber band against your skin. You might also smell charring of your skin or hair. After the procedure is over, you shouldn't feel too much pain. It should take two to four weeks to fully recover. During this time, your warts will dry up and the places you received treatment might turn black while they heal.
Risks:
Pain
Blistering
Change in skin color
Scarring
Cauterization
Cauterization uses electricity to burn the skin containing the wart. You will be given a local anesthetic to numb the area receiving treatment, or you may be put under general anesthesia, depending on your warts.
During electrosurgery, an electrical current will be sent through a probe to destroy the wart tissue. After the procedure, you might experience pain, swelling or redness. Recovery should take around 2 to 4 weeks. One session is typically sufficient to remove the wart.
Cauterization is also called electrocauterization, electrosurgery and electrocautery. It is usually combined with excision to treat warts in a procedure called cautery and curettage.
Risks:
Bleeding
Infection (you may be prescribed antibiotics to mitigate the risk)
Pain or discomfort (you may be prescribed pain medication)
Surgical removal
Surgical removal or excision (also called curettage) involves cutting or scraping off (curetting) the wart tissue with a small, sharp, spoon-shaped instrument or a scalpel. Before the procedure, you will be given a local anesthetic to reduce pain.
Risks:
Scarring
Bleeding
Infection (you may be prescribed antibiotics to mitigate the risk)
Pain or discomfort (you may be prescribed pain medication)
Wart removal aftercare: Dos and don'ts
It is important to pay attention to the instructions given to you by your doctor following you wart removal. Here are some general guidelines for wart aftercare.
Dos:
Wash your hands and pay attention to general hygiene
Keep the wart removal area clean
Follow your doctor's wound care instructions
Protect your skin from the sun
Stay well hydrated to help your body heal
Call your doctor if you experience signs of infection (fever, severe pain, swelling, redness, itchiness, yellow discharge)
Do not:
Do not pick at your blisters
Do not pick at your scabs (this will spread the virus)
Wart removal in Hong Kong: Options and costs
Although warts can be identified by a general physician, they are usually treated by a dermatologist. You can get your warts treated in a public healthcare setting or by a private medical service provider.
Public sector
The Hong Kong Department of Health maintains a list of clinics providing dermatological services. Note that a doctor's referral is required for new cases.
Unfortunately, public sector wait times can be very long. The wait times for new skin case appointments through the Department of Health's Social Hygiene Service can be up to four years, so you might wish to consider private options instead.
Private sector
In Hong Kong, wart removal by a private healthcare professional can cost anywhere from HK$2,500 to HK$46,400 or even more, depending on the size, type, location and number of warts.
It is best to ask your medical service provider for the exact price breakdown before you agree to any wart removal procedure.
Dermatology clinic
Address
Apex dermatology Institute (TST)
Tel: 3703 3580/3703 3583
WhatsApp: 9739 0720
info@apexdermhk.com
Unit 1103-6, 11/F Hong Kong Pacific Centre, 28 Hankow Road, Tsim Sha Tsui, Kowloon
Hong Kong Adventist Hospital - Tsuen Wan
Tel: 2275 6688
info@twah.org.hk
199 Tsuen King Circuit, Tsuen Wan, New Territories
HKSH Healthcare Dermatology Centre
Tel: 2855 6650
www.hksh-healthcare.com
One Pacific Place, 88 Queensway, Admiralty, Hong Kong
Millenium, Dermatology and Laser (Central)
Tel: 2805 8288
contact@mdlc.com.hk
Suite 1101, 11/F Cosco Tower, 183 Queen's Road Central, Hong Kong
Precious Blood Hospital (Caritas)
Tel: 39371 9980
WhatsApp: 9249 1904
enquiry@pbh.hk
113 Castle Peak Road, Sham Shui Po, Kowloon
Precise Dermatology and Laser Centre (TST)
Tel: 3619 9638
WhatsApp/WeChat: 9546 0018
precisederma@gmail.com
Room 1713A, 17/F, Mira Place A, 132 Nathan Road, Tsim Sha Tsui, Kowloon

MTR: Tsim Sha Tsui, Exit B1
Skincentral (Central)
Tel: 2901 1281
WhatsApp: 6744 6238
WeChat: skincentralhk
contact@skincentral.com
1220, 12/F., Central Building, 1 Pedder Street, Central, Hong Kong
True Care (Causeway Bay)
Tel: 2338 9991​
Room 1703, 17/F, ​East Point Centre (Old Wing), 555 Hennessy Road, ​Causeway Bay, ​Hong Kong

MTR: Causeway Bay, Exit D2
Does insurance cover wart removal?
Wart removal is covered by insurance as long as it is medically necessary. The procedure is most frequently categorized as a surgical procedure and can be claimed under day patient, surgical or outpatient benefits. Make sure the wart removal treatment is medically necessary Wart removal for cosmetic or aesthetic purposes is generally not covered by insurance. In order to claim from insurance, the procedure must be confirmed as medically necessary by a registered doctor.
This means if you go to a beauty salon for a wart removal procedure performed by a beautician, it will not be covered by insurance.
Important!: Check with your insurer beforehand
An article by the Consumer Council provides some cautionary tales about skin treatments in Hong Kong. In one case, a patient was sold wart removal services at a medical center. The staff at the center assured her that the cost of the procedure would be mostly covered by her insurance policy. This turned out to be false; the patient ended up paying over HK$10,000 out of pocket.
Before you agree to any wart removal procedure, the Consumer Council advises the following:
Get all the details of the treatment: What is it exactly? What does it cost?
Check directly with your insurance company whether it is covered by your policy – and to what extent.
Wait to hear your insurance company's reply before you decide to proceed with the treatment.
How Alea can help you save on insurance
FAQs
Can I remove warts on my own?
While warts generally go away on their own over time, you might wish to remove them yourself. The safest way to remove warts at home is by using a salicylic acid treatment, freezing treatment, or duct tape. The former two can be purchased at a pharmacy or over the counter.
Do not try to remove warts that are in sensitive parts of your body, such as your face, nostrils and genitals. And do not try to surgically remove a wart by yourself!
If you are in doubt, your safest option is to check with your doctor.
What is the best remedy to remove warts?
There is no one-size-fits-all option for removing warts. After examining your case, your doctor will decide the best course of treatment for you.
How do you get rid of warts ASAP?
The fastest way to get warts is to see a dermatologist, who will decide on a course of treatment such as laser therapy, electrosurgery, or excision.
Are warts cancerous?
No, warts are not cancerous.
What virus causes warts?
Warts are caused by the human papillomavirus (HPV).
How many treatments does it take to remove a wart?
The number of treatments required to remove a wart depends on the nature of the wart and the treatment used. Cryotherapy (freezing) may require one to four rounds of treatment to effectively remove a wart.
Since removing a wart doesn't remove the virus which causes it, there is a chance of the wart recurring.
Looking for life or health insurance for yourself, your family or your team?
Do you already have an insurance policy? You could find a better plan!
Alea brings you choice, unbiased advice and outstanding service, with access to 100+ options from 25+ insurance companies. If you already have an insurance policy, switching insurance policies with Alea doesn't cost you a thing.
Get free quotes with us today.
An advisor will be in touch to answer all your questions!
---
This article was independently written by Alea and is not sponsored. It is informative only and not intended to be a substitute for professional advice and should never be relied upon for specific advice.