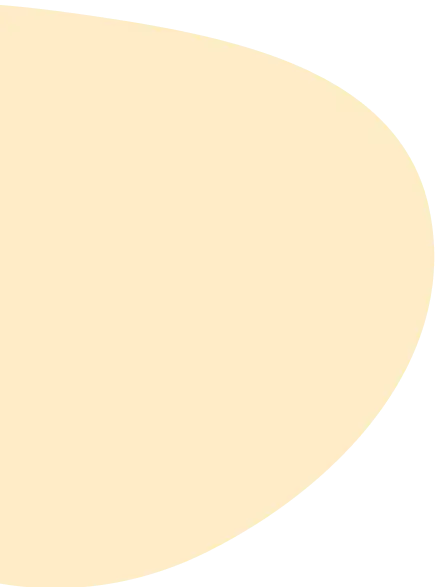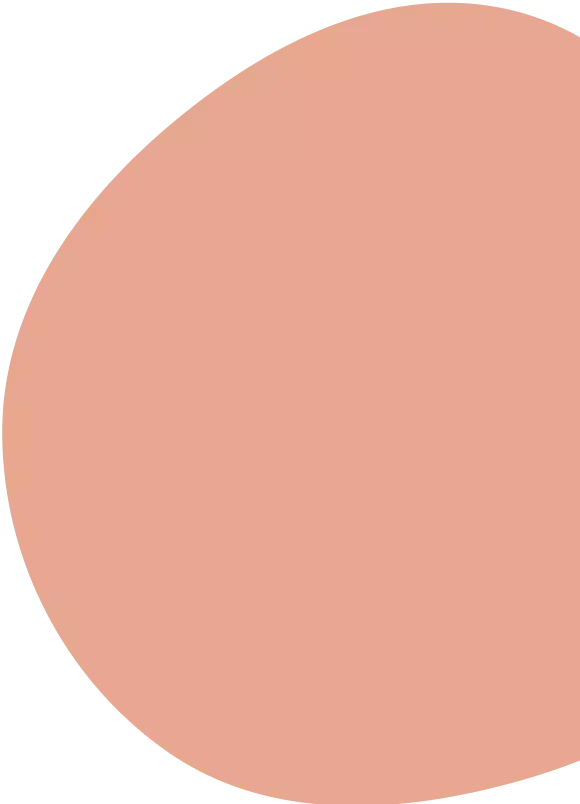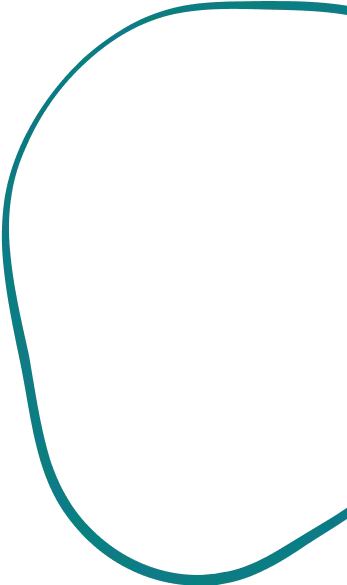 Reviewed by a licensed advisor
[Alea Report 2023] Insurance and Mental Health: Improving But Is It Enough?
Alea report highlights the protection gap for mental health in Hong Kong, with in-depth research of 20 insurers. Read on.
Last update:
16th October 2023
Reviewed by a licensed advisor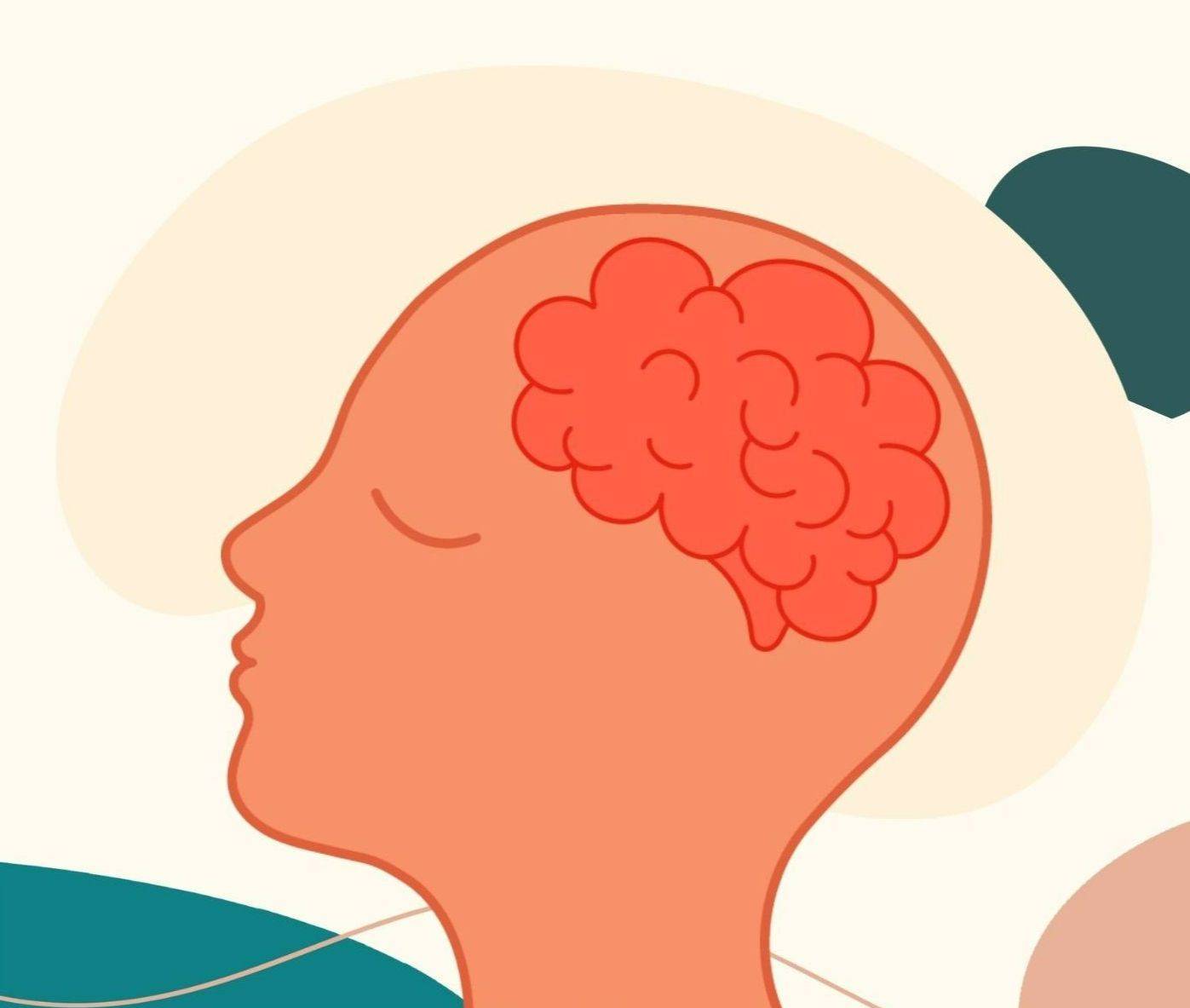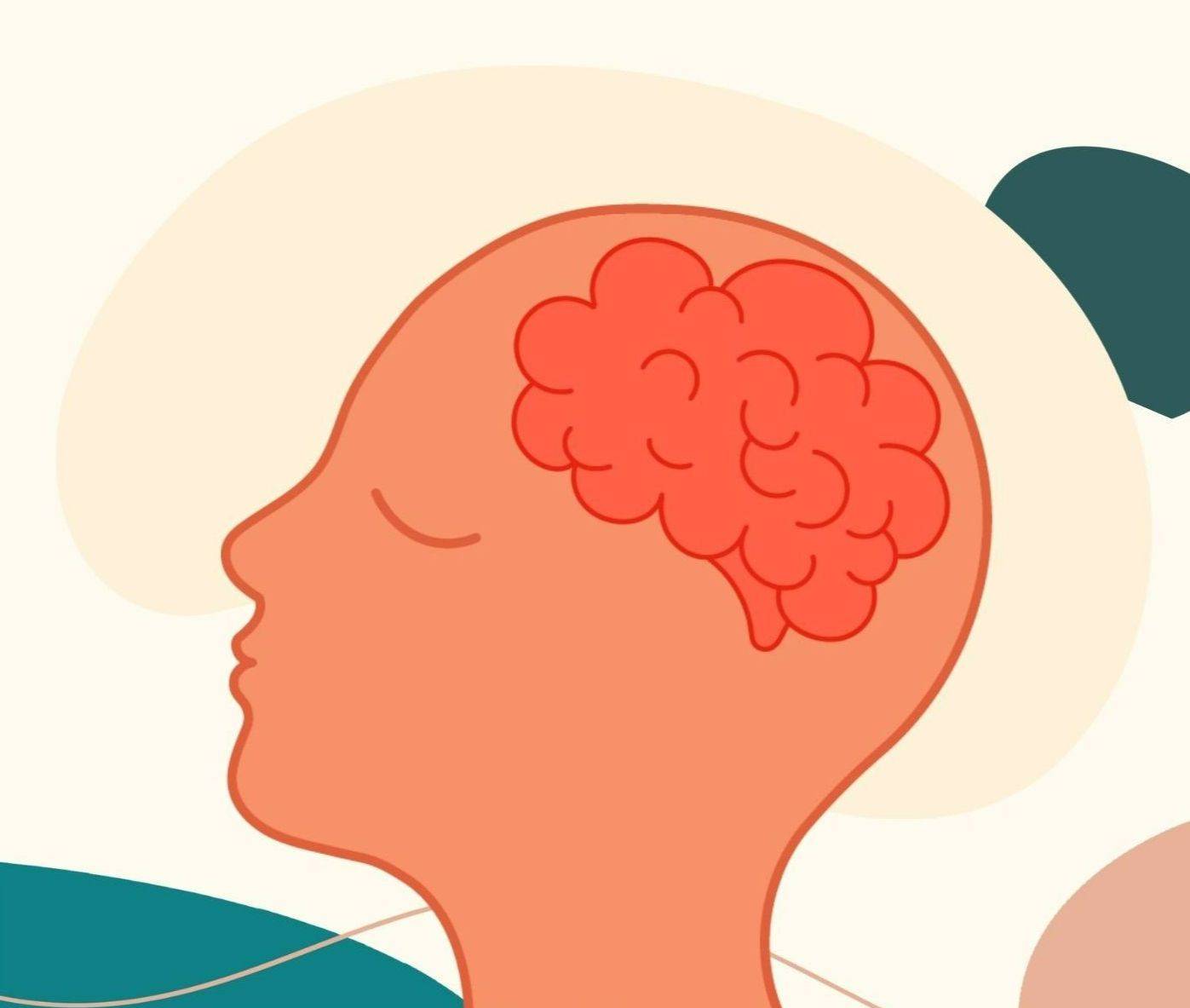 Alea report highlights the protection gap for mental health in Hong Kong, with in-depth research of 20 insurers. Read on.
Last update: 16th October 2023
Preface
The ongoing pandemic and the ensuing lockdown measures have done unprecedented damage to Hongkongers' mental health. A recent poll by Cigna showed that Hong Kong had one of the highest stress levels among 23 countries surveyed, with 92% of respondents claiming to be stressed – higher than the global average.
Even more alarming, the number of suicides in Hong Kong has hit crisis level. A suicide prevention early warning system developed by the HKJC Centre for Suicide Research and Prevention (CSRP) at HKU sounded a warning in Mar 2022.
"At a time when mental health has never been so important, we are proud to shed light on what Hong Kong insurers have been doing to address rising mental health risks. While a step in the right direction, more needs to be done especially in regards to the cover of mental health pre-existing conditions" said Amelie Dionne-Charest, Co-founder of Alea.
We at Alea have conducted in-depth investigations to provide you with an extensive report on mental health coverage, professional services, and above all, insurance initiatives for mental health in Hong Kong.
1. Insurance coverage of mental health In Hong Kong: where do we stand?
1.1 Mental health toll – a wake-up call for insurers
The COVID-19 pandemic has caused universal anxiety. Its broad-based and multi-dimensional effects were felt emotionally and economically. Insurers' report shows spending on mental health insurance claims has increased about 25%, the profound impacts have prompted consumers to take action and drew their interest to new protections.
This presents an opportune time for insurers to become more proactive on mental health solutions and update coverage options. The increased demand for mental health support has fueled the insurance industry to find innovative ways to help customers get the care they need.
Insurers' capability to underwrite mental health risks is enhanced by advances in the understanding of illnesses, consumer behavior, diagnosis criteria, recovery paths and treatments enabled by advanced analytics.
1.2 Insurance coverage
1.2a General exclusions of mental health consultations
Mainstream health insurance plans in Hong Kong seldom provide full coverage for mental health care, but only the most severe aspects of it, i.e. psychiatry. Not to mention such protections often come with caps, sub-limits or special conditions imposed on the beneficiary. Many plans strictly limit the benefit to inpatient care, only accepting hospitalized cases.
Mental health disorders caused by drugs or alcohol addictions are the most common exclusions.
For instance, the Voluntary Health Insurance Scheme (VHIS) launched by the Food and Health Bureau in April 2019 only requires relevant insurance products to cover medical expenses for hospitalization in psychiatric treatment (a minimum of HK$30,000 per year). Insurance providers are under no legal obligation to cover other psychiatric-related treatment expenses, let alone daytime outpatient clinics and psychological counseling.
1.2b International Plans
Most international and local comprehensive medical insurance plans provide greater mental health cover under their inpatient and outpatient benefits.
---
Glossary
---
Psychiatrists are trained doctors who specialize in the treatment and diagnosis of mental illnesses, behavioral and emotional disorders. Treatment approaches by psychiatrists involve medication alongside some degree of psychotherapy. In insurance psychiatry has traditionally been covered under doctor specialist inpatient and outpatient benefits - but unlike other medical specialties - it is common for insurers to cap the extent of the psychiatric cover.
Psychologists and psychotherapists help treat emotional, mental and behavioral disorders. Unlike psychiatrists, they are not medical doctors and cannot prescribe drugs.
While the insurance industry did not cover psychological or psychotherapy treatment in the past, this has changed thankfully. Today most international and comprehensive medical insurance plans cover psychological and psychotherapy treatment under their outpatient benefits. Such insurance cover is dissociated from medical doctor consultations and most often categorised under a separate outpatient benefit section: for example, the " Mental and Nervous Conditions benefit".

Note:
Psychiatry care are under ''Inpatient Coverage''.
Psychology care are under ''Outpatient Coverage''.
Claims are considered for treatment provided by registered and qualified professional.
---
1.3 Mental health coverage comparison
1.3a International Plans
Insurance Provider
Psychiatry
Psychology
Aetna
Inpatient:
Full cover up to 30 days inpatient psychiatric treatment and psychotherapy in the plan year.

Outpatient:
Up to US$10,000 per year for psychiatric treatment.
Allianz
Inpatient Psychiatry and psychotherapy:
Fully covered.
Psychiatry and psychotherapy:
Full covered up to 20 visits/year.
April (International offshore plans)
Hospitalization for the treatment of mental or nervous disorders:
Up to 30 days/year.
Psychiatrists and psychologists consultations:
Up to 20 consultations /year and up to US$200 per consultation

Bupa
(IHHP)
Psychiatric treatment: Full covered.
Psychologist and psychotherapist:
USD 235 per consultation for a combined maximum of 15 consultations within a 30-day period for GP/Specialists and Psychologist/Psychotherapist

Bupa
(Global Health Plan)
Psychiatric treatment, where it is medically necessary for you to be treated as a daypatient or inpatient to include room & board and all treatment costs related to the psychiatric condition:
Full covered for a total of 90 days per lifetime.

Any psychiatric treatment overnight in hospital and as a day-patient for 5 days or more will need pre-authorization. Benefit will not be paid unless pre-authorization has been provided.
(Paid in full 90 days lifetime limit)"
Consultation fees with psychiatrists, psychologists and psychotherapists : Such consultations must take place in the psychiatrist's, psychologist's or psychotherapist's office.
(Paid in full * Up to a combined limit of 60 consultations each policy year)
Cigna
(Global Individual Plan)
Mental and Behavioural Health Care
As part of inpatient, daypatient or outpatient treatment.
Fully covered up to 90 days.

Mental and Behavioural Health Care
As part of inpatient, daypatient or outpatient treatment.
Fully covered up to 90 days.
Passport Card
Inpatient treatment of mental or nervous disorders:
Full covered up to 30 days per year and 90 days lifetime benefit.


Outpatient care – Psychiatry:
$10,000 Per Insurance Year
US$30,000 Max Lifetime
Morgan Price
Inpatient psychiatric treatment up to the number of nights shown in each period of insurance:
Full covered - Maximum 30 nights.


Outpatient psychiatric treatment, when referred by a physician:
Full covered - Maximum 30 visits.
Now Health
Full covered for up to 30 days.
Up to USD 7,500/ EUR 6,000/GBP 4,600
For the first 5 sessions members may choose to visit a Registered Psychologist directly without the need for referral. Maximum of 20 sessions per Period of Cover.


1.3b Local Plans - Non-VHIS
Insurance Provider
Psychiatry
Psychology
AIA
(CEO 5)
For stay and treatment in a mental or psychiatric hospital, or in the mental or psychiatric unit of a hospital
HK$40,000 per policy year, up to 30 days/year, 1,000/visit and 10 visits/year

Not covered
April
(Hong Kong onshore plans)
Hospital treatment of mental and nervous conditions:
Fully covered for up to 60 days.
Outpatient mental & nervous conditions:
Physician or psychologist consultation fees, diagnostic scans and tests, medicines and drugs prescribed by a physician for mental and nervous conditions:
US$5,000 per period of insurance.

Outpatient behavioural & developmental disorders:
Physician, psychologist and psychotherapist fees, diagnostic scans and tests, medicines and drugs prescribed by a physician for a behavioural or developmental disorder:
$1,500 per period of insurance.
AXA
(Global Elite II)
Psychiatric treatment:
Up to HKD60,000

Not covered

Chubb
Psychiatric treatment:
HK$50,000 up to 45 days per policy year

Not covered
Cigna Elite
Psychiatric Inpatient Treatment
Covers psychiatric treatment (mental illness or nervous disorders) in a Standard Private room of a hospital for the primary purpose of receiving psychiatric treatment):
HK$60,000 per policy year up to 30 days per policy year.

Psychiatric Outpatient Treatment or Psychological Outpatient Treatment:
HK$800 per visit up to 5 visits per policy year.
Manulife (ManuMaster)
Psychiatric treatment:
HK$44,000 (Asia), HK$55,000 (Worldwide except US), HK$66,000 (Worldwide incl US) per policy year subject to annual limit

Not covered
Prudential (PRUmyhealth prestige)
Psychiatric treatment:
HK$60,000 per policy year, 30 days per year

Not covered
SunLife (SunHealth Medical Premie)
Reimburses the actual amount charged for the Medically Necessary treatment on mental, behavioral, psychiatric or psychological disorder during the confinement in hospital, mental or psychiatric hospital
HK$40,000 per policy year
Not covered
1.3c Local Plans - VHIS
Insurance Provider
Psychiatry
Psychology
AIA
(VHIS Flexi)
Psychiatric treatment:
$30,000-39,600 (Ward, Semi-Private and Standard Private in Hong Kong), 40,000 (Semi-Private and Standard Private in Asia and Worldwide) per policy year

Not covered
Blue Cross
(Inpatient: Dynasty)
Psychiatric treatment:
$60,000 per policy year

Not covered
China Life
(VHIS Ward)
Psychiatric treatment:
$30,000 per policy year

Not covered
China Taiping
(VHIS Flexi)
Psychiatric treatment:
$30,000 (Ward), 55,000 (Semi-Private), $57,000 (Private) per policy year

Not covered
Chubb
Psychiatric treatment:
$30,000 (Classic), 40,000 (Ward), 60,000 (Semi-Private), 90,000 (Private) per policy year

Not covered
FWD
(Inpatient : vCANsurance)
Psychiatric treatment:
$40,000 per policy year

Not covered
HSBC
(VHIS Flexi)
Psychiatric treatment:
$30,000 (Ward, Semi-Private, Standard Private in Asia), 50,000 (Standard Private, Worldwide) per policy year

Not covered
SunLife
(WeHealth Prestige)
Psychiatric treatment:
$40,000 per policy year

Not covered
1.4 Summary of findings
Psychiatry Coverage: Except Allianz Care and Bupa IHHP, all insurers impose an annual limit – generally between 30 and 90 days – or a cost limit.

Psychological Coverage: All providers impose a limit of visits per year and/or a cost limit per visit/year.
Local vs international health insurance : Pros and Cons
| | PROS | CONS |
| --- | --- | --- |
| International health insurance | Comprehensive mental and behavioral healthcare coverage | Higher premium |
| Local health insurance | Lower premium | Strict limits on covered benefits |
Moving on to extend coverage for services beyond psychiatry
According to a recently released report, Asia insurers continue to fall behind their global counterparts in terms of mental health support, mental health coverage for outpatient treatment, and preventative measures.
In order to meet the surging needs for mental health treatments, we are witnessing a new trend in the insurance industry. Insurers are extending coverage beyond psychiatry, to more common conditions with additional coverage for psychological consultations and counseling.
In addition, due to continuing social stigma around mental wellbeing, many people prefer to avoid the sensitivity of making a claim. Insurance providers can do more to support them in this goal.
1.5 Expert Tips
Applying for individual health insurance involves underwriting, a process by which the insurer assesses risk and determines the appropriate cost and extent of cover. Applicants must complete a detailed health questionnaire and the underwriting team may decide to counter offer exclusions or loadings on declared medical conditions.
Alea's advisors have witnessed strict underwriting in regards to mental which most often leads to wide exclusions. Where someone declaring hypertension in their health questionnaire may be offered a 30% loading by the insurer, often even the mildest mental health declaration can lead to an exclusion with little scope to negotiate cover or a loading.

---
Quick Tips:
---
Anyone who has had a mental health consultation or counseling session – even if no diagnosis has been made – before signing a plan may be automatically excluded.
Discrimination against pre-existing conditions, especially mental health, is another reason why it is recommended to get solid individual health insurance as early as possible in life and most importantly before any symptoms or diagnosis of any condition.
---
1.6 Current bottlenecks
Despite recent progressive improvements within the insurance industry, mental health care remains under-discussed with a gap in the Hong Kong market, as it is still subject to:
1 - Intolerance for pre-existing mental health conditions:
While insurance providers are looking to increase mental health cover, pre-existing mental health conditions constitute a material obstacle. When applicants declare past mental care, this usually leads to exclusion on such future care.
We at Alea have witnessed the strong disconnect that exists between the insurer's marketing of its mental health benefits with its accessibility to consumers that need it most, the ones that have sought care.
2 - Exclusion of self-inflicted harm:
The most extreme cases of mental conditions, which are associated with addiction, self-inflicted harm and suicides, are often under general exclusions listed in the contract.
3 - Caps and sub-limits:
There are caps in mental health items, unlike in most physical conditions, e.g. cancer, diabetes, chronic conditions, etc.
4 - Inadequate coverage:
Most of the time, mental health care for milder conditions takes place in an outpatient setting. Even though outpatient services such as psychologist consultations may be included in the plan, its coverage usually comes with a sub-limit which will be exceeded easily.
The amount allocated might be inadequate to cover a complete series of psychological treatments, which often require multiple sessions — you may need to pay out-of-pocket for the extra costs. The costs per session in English in Hong Kong vary between HK$1,500 to $2,500.
Trends in mental health protection : new initiatives by insurance providers
Pronounced uptake in telemedicine & telehealth services
Overall, there has been a pronounced uptake – a 4,347% growth in the US alone as cited by the American Hospital Association – in the provision of telemedicine or telehealth services among insurance companies, mostly for free to clients. Certain insurance providers even include referrals and access to professionals' mental health services.
Aetna: Game-changing 24/7 healthline
Aetna International partnered with health tech company Wysa to explore e-health intervention and make mental health services accessible at the fingertips for their clients and prospects, with the launch of a mental health mobile app in July 2020.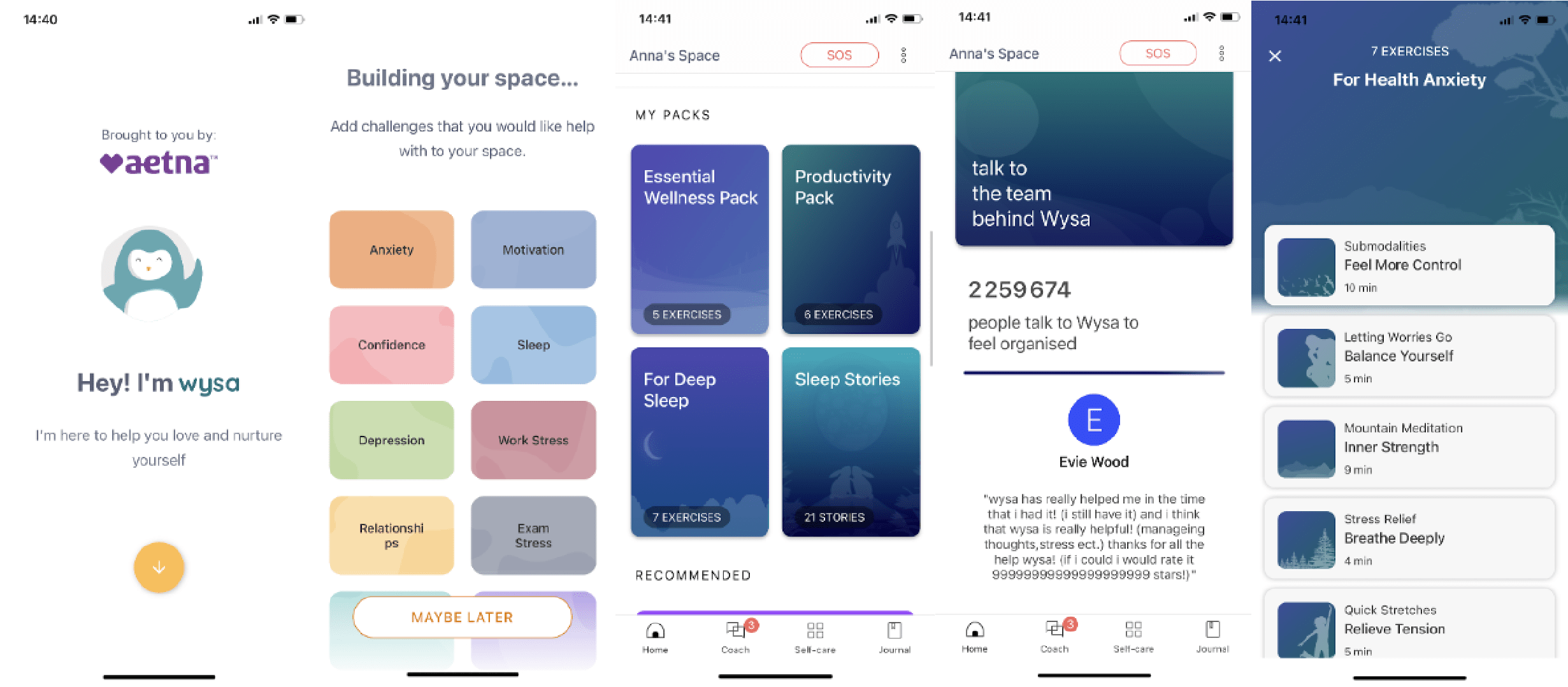 These dynamic functions of the Wysa app enable global employees to keep track of their mental wellbeing, delivering both immediate and continuous virtual support:
Anonymous, safe outlet: Wysa, a text-based AI agent serves as a chatbot buddy to provide users with an anonymous safe space to vent anytime, anywhere
A library of 150+ digital self-help tools: to assist users in developing mental strength and resilience
Immediate help: easy access to a professionally trained human coach
Follow-up care: Aetna members are signposted to additional services offered by Aetna, if ongoing support is needed
AXA: Mind Health Digital Tools
AXA has further introduced a series of complementary Mind Health Digital Tools via the Emma by AXA app.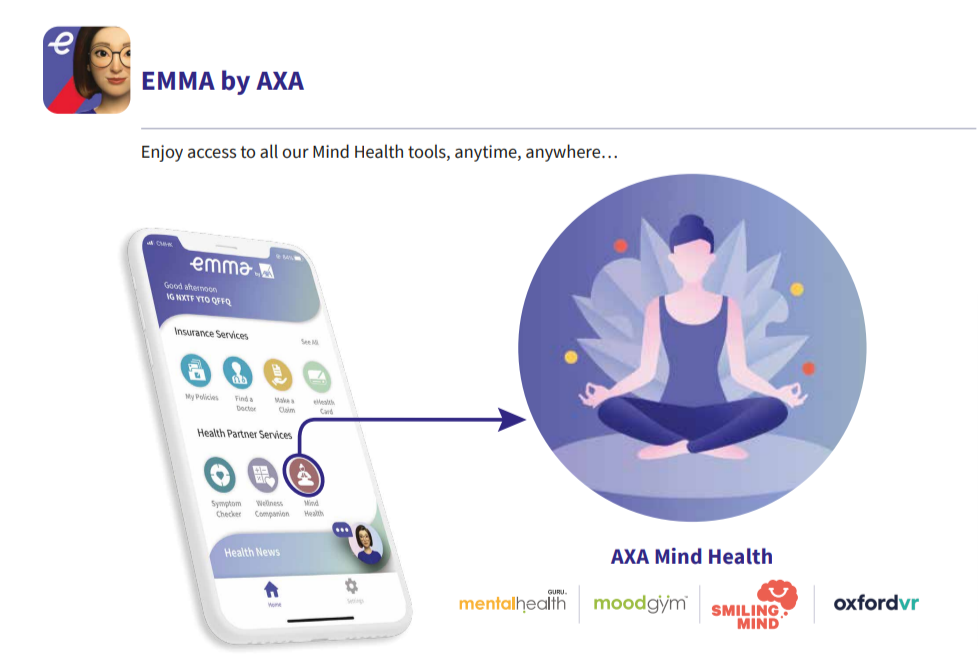 These include:
Mental Health Guru Interactive multimedia platform on mental health education
Moodgym Scientifically proven tool to help users enhance resilience and prevent anxiety
Smiling Mind Mindfulness meditation tool
Mind Charger Mindfulness meditation tool with selective modules guided by celebrity yoga instructor Margaret Chung
Cigna: Extensive coverage on mental health challenges in the pandemic
Cigna's global survey was used to track the impacts of COVID-19 on 5 dimensions of employee wellbeing (physical, family, social, work and financial). Results of the report with additional insights on monitoring employees' well-being were presented in an online webinar in collaboration with The Economist.
The insurance provider promotes a comprehensive stress care digital hub in the workplace, offering expert advice, interactive webinars and more to educate workers on stress management. The Cigna Check-in series, publications and personalized questionnaire on stress are cases in point demonstrating its dedicated efforts.
FWD: Digital tools for mental health in Hong Kong
FWD Hong Kong announced two collaborations with non-profit organizations to develop digital tools to support those suffering from mental illness in Hong Kong. FWD partners with The Hong Kong Society of Psychiatrists to develop a free-of-charge professionally endorsed Mental Health Self-assessment Online Tool. Additionally, FWD will support The Child Development Centre to build a Digital Interactive Platform for Children's Learning Progress, in order to enhance the learning progress of children with specific needs both at school and at home.
Appendix: Mental health services in Hong Kong
3.1 Mental health services in the public sector
Treatments for mental health issues are mostly provided by the public sector, but the level of service provision falls short of need. People should be aware of waiting times, which can be very long in the public sector.
To access public healthcare, you can visit a general outpatient clinic (GOPC), A&E or family doctor to request a referral (valid for 3 months), with which you can be referred to psychiatric services in the public sector. Here is a list of available public psychiatric day hospitals and public psychiatric outpatient clinics under psychiatry.
---
Hospital Authority's Mental Health Direct Hotline (24-hour)
Tel: 2466 7350
---
Clinical psychological services can also be sought from the Social Welfare Department (SWD) with referral from any service unit under the SWD.
---
Social Welfare Department Hotline (24-hour)
Tel: 2343 2255
---
3.2 Mental health services In the private sector
Private services are available but are much more expensive. Some private hospitals provide inpatient treatment for patients upon referral by a private psychiatrist, such as:
Gleneagles Hospital Hong Kong — Behavioral Health Clinic: it serves as a psychiatric specialist ward in particular for psychological evaluation, counseling, psychological behavior treatment and medication
Evangel Hospital
Hong Kong Baptist Hospital
Saint Teresa's Hospital
In the usual admission span between 5 and 7 days, the inpatient charge per day is below HK$2,200, and the total charge with the inclusion of meals, doctor's rounds and medications is estimated at below HK$30,000.
Click here for a complete list of practitioning psychiatrists in Hong Kong.
You can also find a list of registered clinical psychologists here. Note that currently there is no official regulation for counseling and psychological professions in Hong Kong. Psychologists are under no obligation to be licensed or registered with a professional board or government agency in order to practice.
However, private organizations ​​including the Hong Kong Psychological Society's Division of Clinical Psychology (DCP), and The Hong Kong Association of Doctors in Clinical Psychology (HKADCP) have been set up to create a framework and regulatory standards. You may refer to their registers for more information.
Conclusion
Lack of accessibility and knowledge
People are generally unfamiliar with the mental care benefits of their insurance policies. Dealing with insurance plans can be challenging, especially when you are already stressed and worried about mental health issues you or a loved one are experiencing. It is best to understand your benefits before you need to use them.
Remaining barriers to care
Financial barriers are one impediment to receiving needed care. People often cite concerns about the cost of care or lack of health insurance coverage as reasons for not receiving mental health care. Above all, though, they want to avoid needing to make a claim. Insurance providers can do more to support them in this goal.
Gaps in coverage
Mental health benefits in private health insurance plans are typically more capped than benefits for physical health care services, driving reform efforts to achieve parity in coverage.
What's next?
Emphasis on mental health coverage is increasing among insurers, who can make treatment for mental illness easier and more accessible. They can step up by redesigning plans to encompass a wider range of mental health services across key phases of support: prevention, detection, treatment, and management or recovery. Services may include digital tools to sustain wellbeing, early detection of those at risk, outpatient treatment options such as talking therapies and counseling.
How Alea can help you save on insurance
What makes us different
We bring you more, at no extra cost
Traditional Broker

Traditional Agent

Choice of 25+ insurers at the best price
Choice of 25+ insurers at the best price

Extensive audit of your current insurance
Extensive audit of your current insurance

Unbiased advice
Unbiased advice

Dedicated customer care all year long
Dedicated customer care all year long

Health & wellness perks
Health & wellness perks
Our advisors help you save time, money & worries. Contact us!
Looking for life or health insurance for yourself, your family or your team?
Do you already have an insurance policy? You could find a better plan!
Alea brings you choice, unbiased advice and outstanding service, with access to 100+ options from 25+ insurance companies. If you already have an insurance policy, switching insurance policies with Alea doesn't cost you a thing.
Get free quotes with us today.
An advisor will be in touch to answer all your questions!
---
This article was independently written by Alea and is not sponsored. It is informative only and not intended to be a substitute for professional advice and should never be relied upon for specific advice.