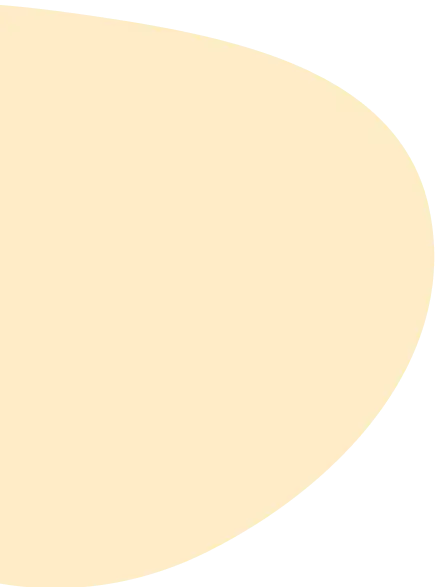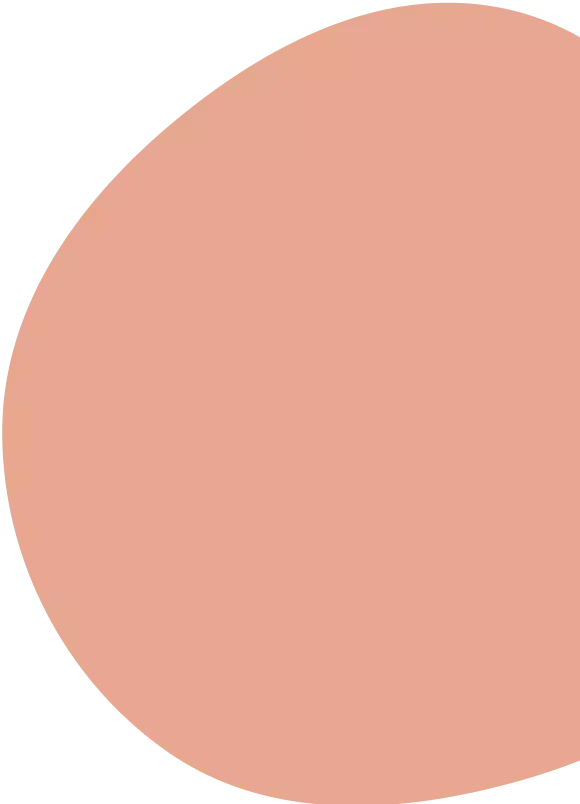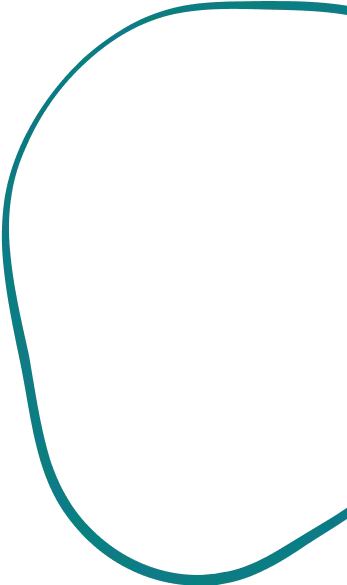 Reviewed by a licensed advisor
Alea Webinar: Employee Health Benefits Essentials for HRs
Alea insurance brokers and HR manager decode group medical insurance for you.
Last update:
20th June 2023
Reviewed by a licensed advisor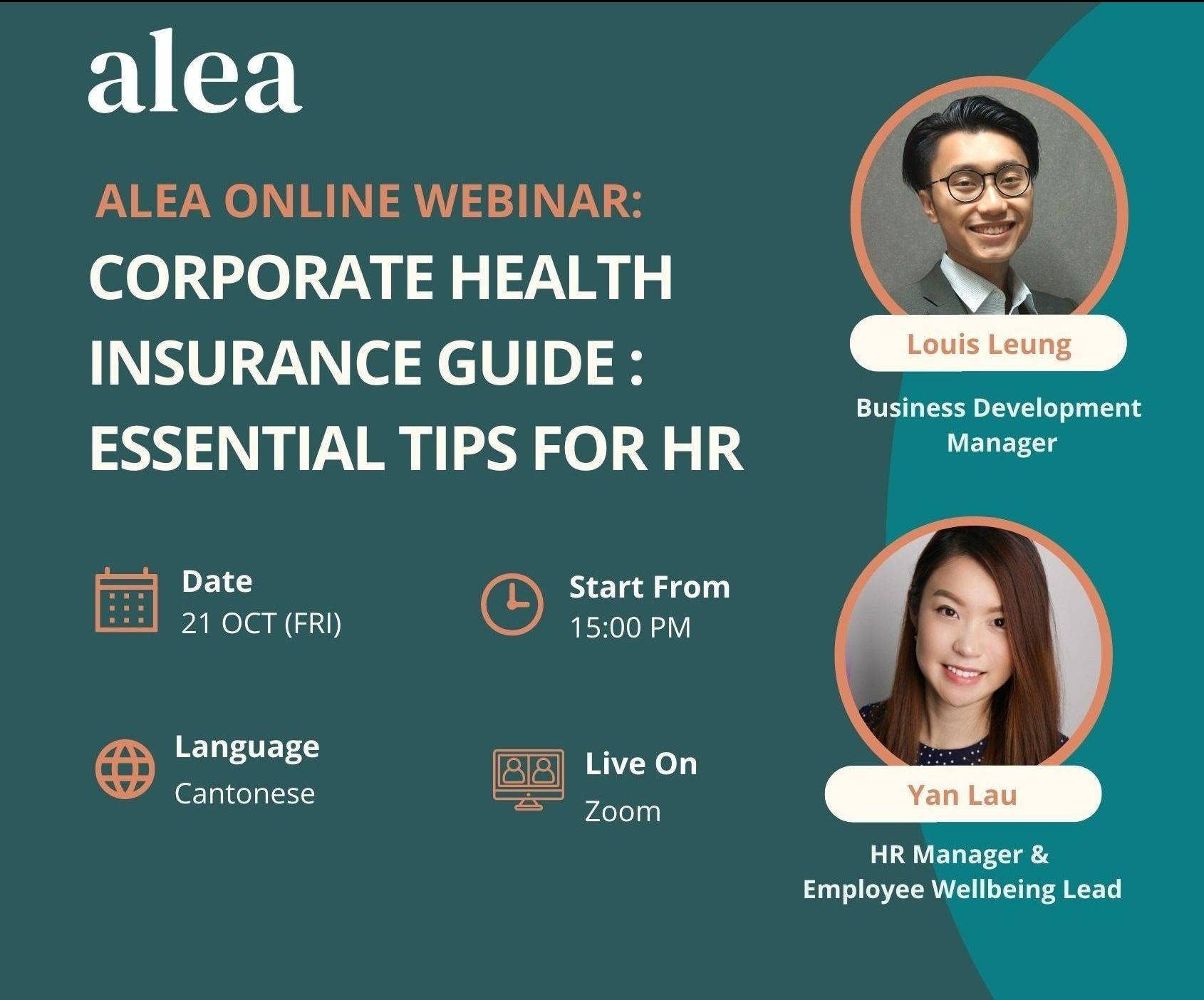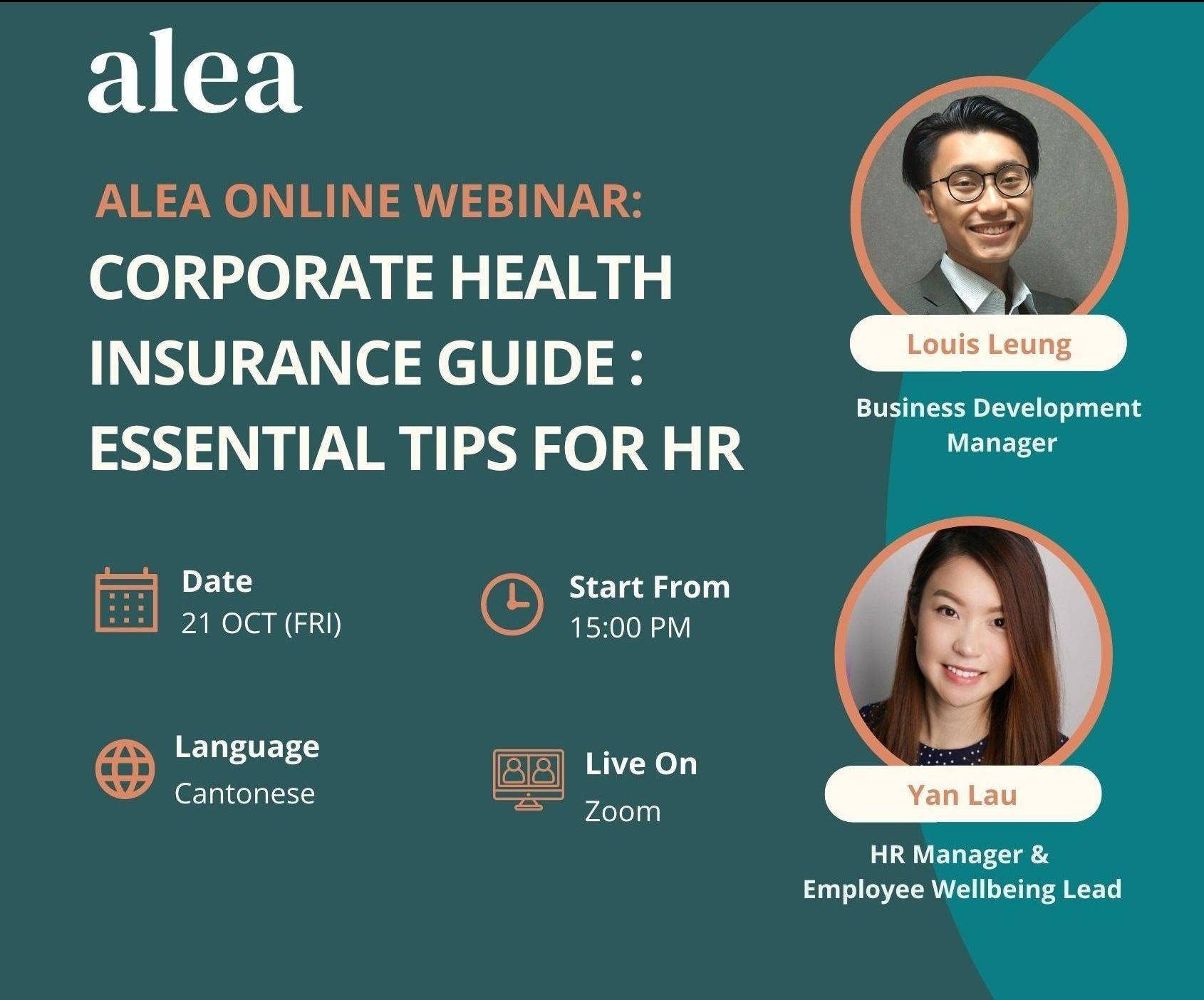 Alea insurance brokers and HR manager decode group medical insurance for you.
Last update: 20th June 2023
About Alea
Alea is one of Hong Kong's leading health insurance brokers with years of experience navigating the complex insurance market. We can help you save time and money by offering you choice of 100+ options from 25+ insurance companies. Our trusted advisors are ready to answer any questions you may have!
---
Employee health benefits is one of the most important Compensations and Benefits items in a company. When shopping for and using group medical plans, there is a seemingly endless list of questions that HR professionals and business managers may come across.
What to look out for when choosing a plan? Which insurer is the best? How much coverage is enough? How to help employees with claim issues? When and how to prepare for renewals?
To answer all of these questions, Alea has dedicated a special webinar session with Business Development Manager Louis Leung and HR Manager Yan Lau to share their expertise in employee health benefits.
Watch the webinar
Just in case you missed the event live or want to rewatch it, here is a recorded version for you. ▶️
Key takeaways from the webinar
Budget-oriented approach vs. people-oriented approach
Before you set off to get a plan, you must first understand the company's priorities. Is the cost a strict concern? Or is the company willing to invest more for better employee benefits? This answer will determine what your next steps are and how the broker will tailor their suggestions.
For example, companies taking the people-oriented route may find employee surveys particularly useful to analyze their employees' needs and satisfaction with the current plan.
Packaged plans and tailored plans are good for different groups
Packaged plans are pretty much like the standard set menu at a restaurant while tailored plans are the à la carte menu.
Packaged plans can start from a minimum of 3-5 employees and hence are good for SMEs. These plans are simple and straightforward, and with a packaged plan you are less prone to significant premium increases due to heavy claims at renewals.
Tailored plans, meanwhile, usually require your company to have a group size of more than 20 employees. These plans are highly customizable for you to tailor every element of coverage around your specific needs. However, you may be subject to a more notable premium increase at renewal if the claim ratio is high in your company.
See more on our Ultimate HR Guide to Employee Health Benefits here.
Loss ratio affects your premium
Every year, your insurer will analyze your group's usage of the plan and compile a loss ratio report for you. Loss ratio is an indicator insurers rely on to evaluate the profitability of a policy they sold. It is the ratio of the insurer's expenses (claimed amount and other costs) to their income (premium received).
By looking at your claim ratio reports, you can grasp a better understanding of your team's usage pattern. A high loss ratio for consecutive years may imply that the existing coverage is falling short of your team's needs.
It's a good habit to keep all these documents in the same place so that at renewals, your broker can use these data to fight for a better price for you from the insurer.
A premium increase is almost inevitable
Medical costs climb up 8-10% every year on average in Hong Kong and over the globe. This ties directly to the cost of health insurance.
Health insurance providers review their premiums every year when they draft a new contract for you at renewal. Both medical inflation and your claim ratio will be reflected in your new premium.
Tips to minimize premium increase
For starters, take the loss ratio into your hands by staying abreast of any major claims and overuse of the benefits. Your broker can review your claim history with you mid-of-year and make suggestions on how to make better use of your policy.
Choose your insurer and broker wisely, as everything in health insurance is negotiable in a certain way. It wouldn't hurt to shop around and see if you have better options out there that can provide the same coverage at a lower price.
Common misconceptions in group medical insurance
Let us wrap this up by addressing some common misconceptions people have about group medical plans.
#1 Bigger brands may not mean better plans
Many people like to think that larger insurance companies always have better coverage in stock, but from our experience, not necessarily.
Every plan comes with its own strengths and weaknesses. While big insurance companies tend to have a better network of healthcare providers, some lesser-known insurers may stand out with their excellent servicing and wellness add-ons. With the right insurer, you may even be able to customize your plan down to every item.
Alea works with over 25 local and international insurance providers in Hong Kong to bring you a wide range of choices. We know the industry inside out and can provide insider advice specific to your situation.
#2 Switching insurers every year is not a good idea
The apparent reason is that you will eventually run out of suitable options. And if your new plan fails to cover some of your needs, you may need to supplement it with additional plans. We recommend you stick with one insurer that has the right coverage for you with satisfactory servicing at a reasonable price. It saves you the hassle of preparing all the paperwork and adjusting to different plans every time.
#3 Getting quotes from more than one broker may affect your options
Insurers will issue a quotation for the same client via one broker only. This means that if you have gone through a different broker to request quotes, we will not be able to get a quotation from the same insurer for you, which in turn limits the options we can compare on your behalf.
It certainly takes time to do a thorough comparison before you make an informed insurance choice. And this is exactly how a broker helps you – to save you time, money and worries.
#4 Using a broker doesn't cost extra
As opposed to what many people think, getting insurance using a broker does not add to your costs. A broker like Alea receives a commission on the insurance premium you pay directly to the insurance company, so you will get the same prices whether you go directly to insurance companies or via a broker.
At no extra cost, you can enjoy our market explanations and personalized service all year round. The Code of Conduct For Licensed Insurance Brokers states that our fiduciary duties are to clients. We don't work for the insurance providers, we work for you.
Our advisors help you save time, money & worries. Contact us!
Looking for life or health insurance for yourself, your family or your team?
Do you already have an insurance policy? You could find a better plan!
Alea brings you choice, unbiased advice and outstanding service, with access to 100+ options from 25+ insurance companies. If you already have an insurance policy, switching insurance policies with Alea doesn't cost you a thing.
Get free quotes with us today.
An advisor will be in touch to answer all your questions!
---
This article was independently written by Alea and is not sponsored. It is informative only and not intended to be a substitute for professional advice and should never be relied upon for specific advice.