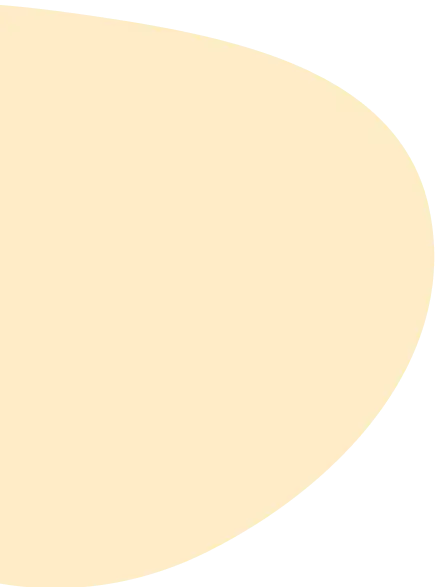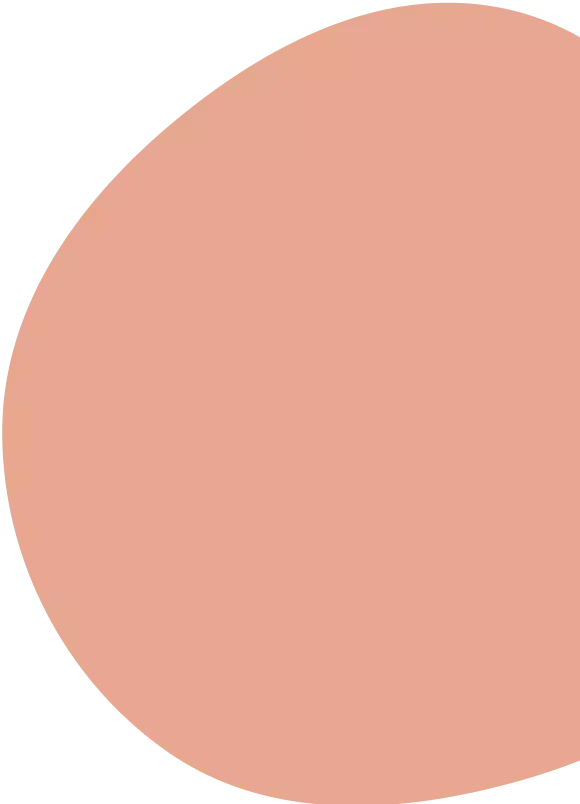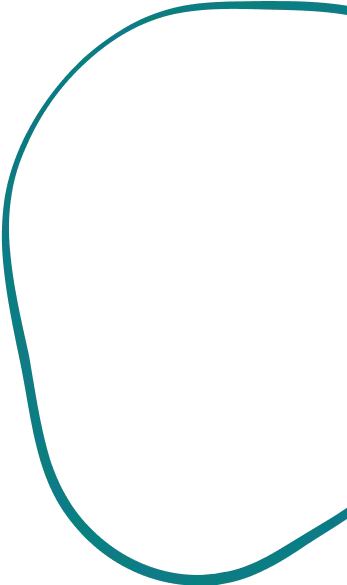 Reviewed by a licensed advisor
What Should I Do with My Insurance Policies when I Relocate from Hong Kong?
Will your insurance cover you when abroad? Can you claim overseas?
Last update:
21st June 2023
Reviewed by a licensed advisor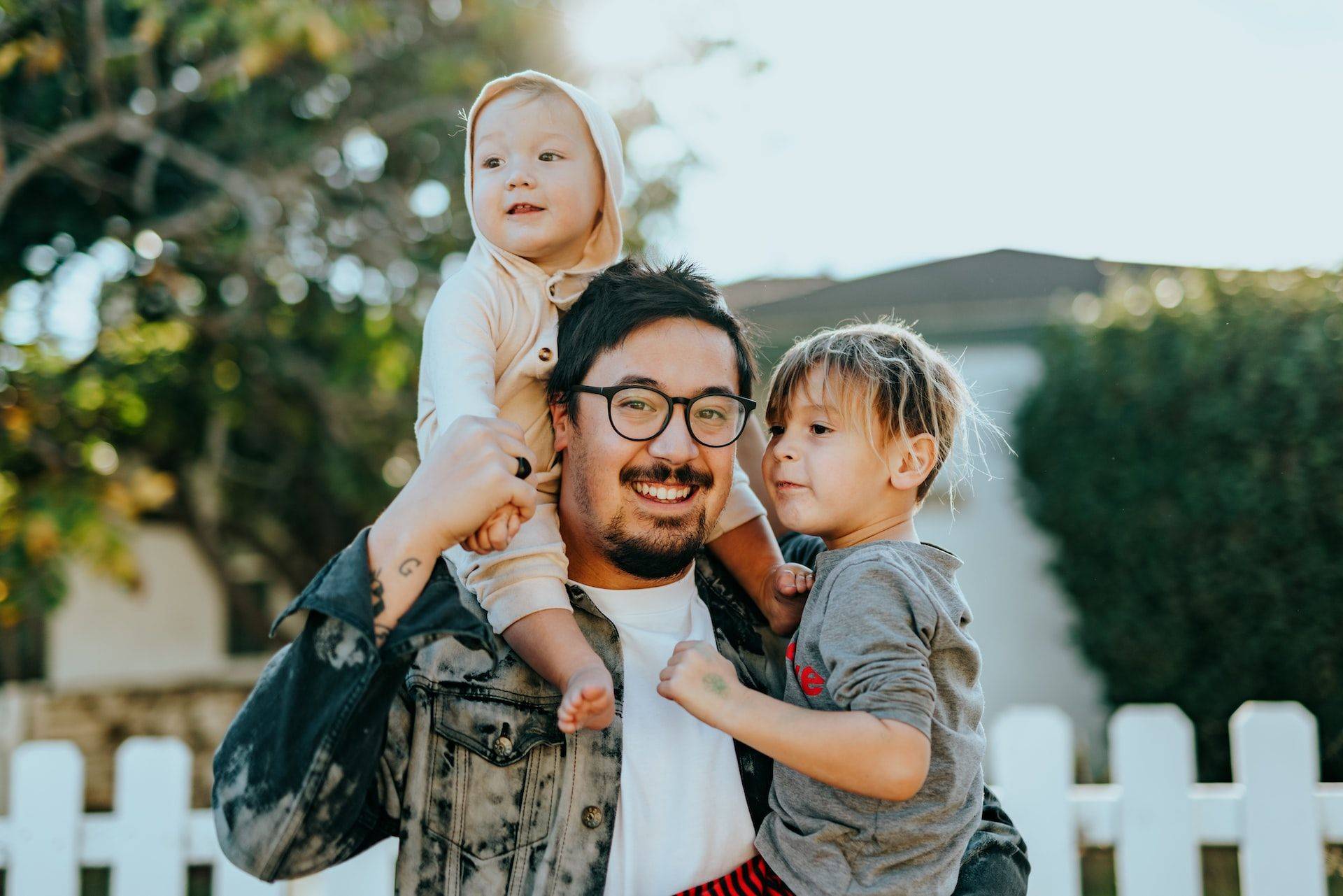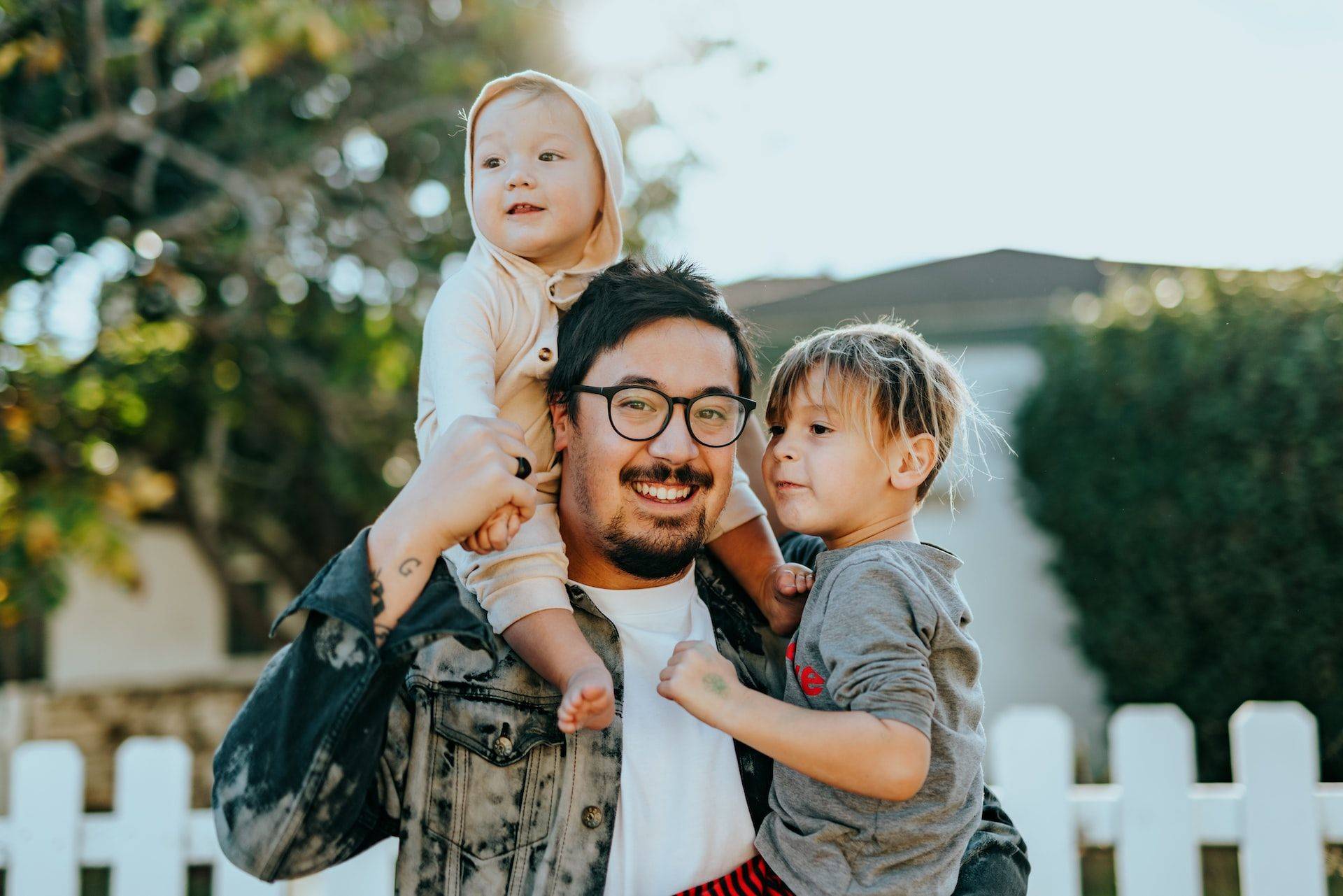 Will your insurance cover you when abroad? Can you claim overseas?
Last update: 21st June 2023
About Alea

Alea is one of Hong Kong's leading health insurance brokers with years of experience navigating the complex insurance market. We can help you save time and money by offering you choice of 100+ options from 25+ insurance companies. Our trusted advisors are ready to answer any questions you may have!
---
Relocating from Hong Kong? Over the last several years, thousands of Hong Kong residents have been immigrating to countries like the United Kingdom, Canada, Australia, and Taiwan. Between finding a new home, deciding where to send your kids to school, packing up your possessions and shipping them overseas – we know, it's a lot.
While you're juggling the nitty-gritty details of relocation, it's important not to overlook your insurance policies. What should you do with your critical illness insurance? Will your health insurance cover you in your destination country? This article will help you understand what to do to ensure you and your family stay protected as you set down roots overseas.
What to do about health insurance when you relocate
When it comes to relocating your health insurance, there are two key questions to ask. First, will your insurance cover you in your new country? Second, what is the local healthcare system like over there?
Whether or not your health insurance plan will cover you in your destination country depends on your policy. Here are some things to check.
Let your insurer know you are moving. They will advise you on your coverage in the new country and inform you of any transfer options available. They may be able to assist you with portability. Note, however, that even if you are moving to a covered zone, your insurer might decline to continue your coverage based on your status as a "local national" in that country. In this case, they might offer coverage for a period until you can find a suitable alternative.
Check your policy's area of cover, whether it's restricted to Asia (including Australia and New Zealand), Worldwide (excluding the United States), or Worldwide (including the United States).
a. Within the area of cover: Your plan might cover you until the next policy renewal date (check with your insurer).
b. Outside the area of cover: Your policy will usually only provide you with 28 to 30 days of out-of-area emergency cover. Sometimes out-of-area coverage has an overall limit.
Check your policy's terms and conditions. You might have coverage in the country you're moving to, but your policy might restrict your coverage to within a specific timeframe, such as 365 days. Consult with your insurer or broker to be sure.
Check if your group policy is portable. If you are leaving your company, your group health insurance plan might have portability (also known as a guarantee of conversion), which means you can keep the same cover if you leave your company and pay for it yourself without being subject to new underwriting, which would risk excluding pre-existing conditions under a new plan. Talk to someone from your HR department or with your company's broker partner to find out your options.
Most medical insurance contracts are one year or 12 months. If your new country isn't part of the area of cover, you can choose not to renew the plan when the policy expires. That way, you have no obligation to pay or continue with that plan. On the other hand, if you choose to lapse the policy by not paying your premiums, the insurer has the right to chase you for payments because your contract is for 12 months. Another consequence of failing to pay your premiums: if you reapply for the same plan in the future, your insurer might load your premium for any pre-existing conditions or decline your coverage due to the previous lapsed policy.
Consider your healthcare options in your new home country
Regardless if your current insurance plan protects you in your new home country, it's a good idea to evaluate your destination country's healthcare system.
Below is information about Australia, the UK, Canada, Singapore, and Taiwan – some of the top destinations for people relocating from Hong Kong.
*The below information is accurate as of August 29, 2022. As immigration policies are subject to revisions, you should check the latest announcement by authorities in your destination. No responsibility is accepted for any inaccuracies, errors or omissions.
Australia has a universal health insurance scheme
The Australian government provides universal healthcare through Medicare.
You can enroll in Medicare if you're an Australian permanent resident or applying for permanent residency. Once you've enrolled, you'll be able to access Medicare services with your Medicare card. A digital card is available upon enrollment, but you must wait three to four weeks to receive your physical Medicare card.
Through Medicare, you can get free or low-cost access to medical services provided by doctors, specialists and other medical service providers; treatment at hospitals; screening, tests and scans; some prescription medication; and mental health care.
Medicare doesn't cover the costs of ambulance services, most dental services, prescription glasses and hearing aids, and cosmetic surgery.
Learn more Australia's Medicare services on their website.
Britain provides free healthcare through the NHS
In the United Kingdom, publicly-funded healthcare is available for all permanent residents under the National Health Service (NHS). Although most adults need to pay for prescription medicines, dental care, eye care, and wigs and fabric supports, basically everything else provided by the NHS is free. Prescriptions are free for people over 60, children under 16, pregnant women, NHS inpatients, and several other groups.
If you and your family are moving to the UK on a British National (Overseas) [BN(O)] visa, each family member will need to pay the immigration healthcare surcharge (IHS) when you apply for your visa.
For stays of 2 years and 6 months, the IHS fees are:
£1,560 per adult (18 or older)
£1,175 per child (under 18)
For stays of 5 years, the IHS fees are:
£3,120 per adult (18 or older)
£2,350 per child (under 18)
The surcharge is paid online as part of the visa application process.
You can start accessing services provided by the NHS when (1) you have paid the healthcare surcharge and (2) your visa or immigration application has been granted.
Check out the NHS website for more details on moving to England.
Canada offers universal healthcare
The Canadian government provides universal healthcare (also known as Medicare) to all residents, separately administered by each province and territory.
Depending on the province or territory, you might be required to go through a waiting period before you can get a health insurance card to access Canada's public health services for free.
Waiting periods for health insurance in Canada are as follows:
3 months: Northwest Territories, Nunavut, Ontario, Quebec, Saskatchewan Territories
2 months + the rest of the month of arrival: British Columbia
No waiting period: Alberta, Manitoba, New Brunswick, Newfoundland, Nova Scotia, Prince Edward Island
To ensure you have some form of healthcare coverage while you wait to register for a provincial health insurance plan, you have a few options. First, check if the area of cover in your current insurance policy includes Canada. If it doesn't, then check if the length of your out-of-area emergency cover is sufficient. If that's not enough, then you can consider buying short-term travel insurance to cover you while you wait.
Note that public health insurance generally does not cover prescription medication (unless administered in a hospital), prescription eyeglasses, certain dental procedures, ambulance services, and physiotherapy. Check the terms in the health insurance plans for your specific province and territory to find out about the extent of coverage.
Because prescription medication isn't covered, some Canadians can get insurance coverage for prescription drugs through a mix of federal/provincial/territorial drug benefit plans for which they qualify and/or private insurance plans.
Visit the Health Canada website to learn about Canada's healthcare system.
Singapore's healthcare is affordable – for citizens and permanent residents
Two key healthcare schemes benefiting citizens and permanent residents in Singapore are MediShield Life and Medisave. MediShield Life is a basic health insurance scheme that helps you pay for costly hospital treatments and certain outpatient treatments in public hospitals. MediSave is a mandatory savings scheme administered by the Central Provident Fund (CPF) for all Singaporeans to set aside some of their monthly income to pay for their healthcare needs – including paying for premiums, inpatient care, outpatient services, and long-term care.
Many Singaporeans also purchase an Integrated Shield plan on top of their MediShield Life insurance so they can have affordable access to nicer wards and stays in private hospitals. Citizens and permanent residents of Singapore are all covered by MediShield Life, no application is required.
Unfortunately, if you are a non-resident in Singapore, it would be a good idea to purchase private health insurance to cover you and your family if your employer doesn't provide it for you, or if you find their coverage inadequate.
Learn more about Singapore's healthcare schemes and subsidies.
Taiwan's National Health Insurance (NHI) protects all residents
If you're an expat in Taiwan with a valid Alien Resident Certificate (ARC) or Resident Certificate, you will be required to join the National Health Insurance (NHI) program on the first day of your employment. If you don't have an employer, then you are required to join the NHI program after six months of living in Taiwan. Prior to joining the NHI scheme, if you seek medical treatment in Taiwan, you will need to pay for it out of pocket or have private insurance to cover you.
Generally speaking, NHI premiums are calculated based on monthly income and number of dependents. If you are enrolled in the NHI through your employer, then your employer will withhold some of your salary and pay your NHI premium on your behalf. Otherwise, you can pay your NHI premium through bank transfer, in person, at convenience stores, or at ATMs.
The NHI requires insured persons to pay affordable co-payments. The rationale behind requiring co-payments is "to remind the insured that medical resources are used to help people who are ill or injured and should not be wasted under any circumstance."
Check the NHI website for more details about Taiwanese healthcare.
The United States has no universal health insurance
The United States government does not have universal health insurance. Most insured Americans have coverage through their employers. There are two insurance programs for certain persons who qualify: Medicare, for people over 65, certain young people with disabilities, and individuals with End-Stage Renal Disease; and Medicaid, for eligible low-income families and people with disabilities.
Because healthcare in the United States is notoriously expensive, we strongly advise that you make sure you and your family are protected through private medical insurance, whether through your employer or purchased on an individual basis. Note that healthcare and health insurance in the US are regulated at the state level, so it's a good idea to familiarize yourself with the situation in the state you're moving to beforehand.
What to do about your critical illness insurance and life insurance when you move
Unlike health insurance, critical illness and life insurance are not restricted to geographic regions. If you move countries, you will still be covered.
That said, it's important to tell your insurance provider that you are moving as early as possible. You can fill out a form to notify the insurer of your change of address. Usually, no new premium loadings will be introduced during the policy period, so your premiums should stay the same as per your contract at inception.
You'll also want to make sure the designated beneficiaries in your life insurance policy are up to date. If your policy has no designated beneficiaries and you happen to pass away, the death benefit would go to your estate, subjecting it to that country's estate or inheritance taxes.
If you have critical illness insurance, you might want to find out if the lump sum benefit upon diagnosis would be paid into your Hong Kong bank account, or if you can update your payment details to your new country. This way, you can avoid the hassle of wiring the funds from your Hong Kong account to your new country.
The bottom line
No matter what type of insurance policy you have, if you are planning to relocate or immigrate, you should let your insurance provider know about your move. This will ensure the smoothest transition as you embark on a new chapter in your life, and give you and your family peace of mind.
Best of luck on your new adventure!
FAQs
Do I need travel insurance for moving abroad?
Whether or not you need travel insurance when you move abroad depends on you and your needs. For example, if you need a temporary insurance solution while you wait to register for national or provincial health insurance abroad, then travel insurance might be a good option if all you're looking for is protection during medical emergencies.
Note that travel insurance won't cover medical expenses arising from pre-existing conditions, and also excludes pregnancy, chronic illness and long-term treatment for illnesses like hypertension and heart conditions.
Can I make health insurance claims overseas?
You can make claims from medical treatment sought overseas as long as it is within your policy's area of coverage. Be sure to check your policy's terms and conditions.
How much does international health insurance cost?
The cost of international health insurance depends on many factors, such as age, country of residence, insurance coverage area, pre-existing conditions, whether you're a smoker or non-smoker, and medical inflation. Generally, health insurance premiums rise with age and other risk factors.
To get a free health insurance quote, get in touch with an Alea advisor. They'll give you recommendations tailored to your individual needs. Best of all, consultations are free.
Do I still need private health insurance in a country with free or universal healthcare?
The decision to buy private health insurance depends on your circumstances, factoring in financial stability and individual needs.
What makes us different
We bring you more, at no extra cost
Traditional Broker

Traditional Agent

Choice of 25+ insurers at the best price
Choice of 25+ insurers at the best price

Extensive audit of your current insurance
Extensive audit of your current insurance

Unbiased advice
Unbiased advice

Dedicated customer care all year long
Dedicated customer care all year long

Health & wellness perks
Health & wellness perks
Our advisors help you save time, money & worries. Contact us!
Looking for life or health insurance for yourself, your family or your team?
Do you already have an insurance policy? You could find a better plan!
Alea brings you choice, unbiased advice and outstanding service, with access to 100+ options from 25+ insurance companies. If you already have an insurance policy, switching insurance policies with Alea doesn't cost you a thing.
Get free quotes with us today.
An advisor will be in touch to answer all your questions!
---
This article was independently written by Alea and is not sponsored. It is informative only and not intended to be a substitute for professional advice and should never be relied upon for specific advice.